IoT
Maximizing IoT Efficiency with Embedded Systems: Building and Scaling IIoT Solutions
Publish Date: March 13, 2023
With its growing footprint, the Internet of Things (IoT) is helping businesses automate processes, perform predictive maintenance, improve customer experience, and strategize growth. The role of embedded systems – hardware and software driving the process – is significant for the efficient performance of IoT ecosystems.
Embedded Systems for Industrial IoT Solutions
For industrial IoT (IIoT) development, the common examples of embedded systems connected to the internet include actuators, sensors, edge devices, routers, and applications. These tools gather data from the environment and trigger intelligent reactions in target equipment. IIoT ecosystem's users must ensure effective collaboration between the things they connect to and maintain the seamless circulation of data.
The information and communication technologies to connect embedded systems with the IoT must be chosen for performance optimization, eventually leading to lower costs and/or increased revenue for the business. Also, embedded systems must include those that are small in size, have high availability, have real-time computing potential, low power consumption, and have affordable development to function efficiently.
Building embedded systems within IIoT solutions
Along with its interdependent components, the tailored design of the entire IoT ecosystem maximizes its benefits. Organizations usually customize their IoT solutions on a case-by-case basis, choosing process automation to improve workflows and deploying security measures for data integrity. The right approach to building embedded systems can be guided by the following:
Strategic design thinking
While planning its architecture, developers must have a compelling proof of concept to demonstrate embedded systems' functioning at the earliest stage. They must ensure that the configured IIoT solutions will enhance the efficacy of target processes.
The selected sensors, processor solutions, and network should help to make better decisions while being cost-effective. It is also good to consider the decisions made on edge and cloud layers and the interaction of devices in the system.
Scaling of the IoT ecosystem
There are instances where functional embedded systems begin to slow down with time due to inadequate computing power. Typically, developers modify the system by redesigning the architecture or bringing in a more powerful processor. This results in the wastage of resources. It is advisable to begin with adequately calculating the required memory, the computations needed, and the speed of calculations. Accordingly, developers must deploy a robust controller for efficient connectivity, performance, graphic display, and cloud computing.
When new embedded devices compromise connectivity or create a gap in real-time analytics, the organization can leverage mesh networks that become stronger by adding new devices.
Custom-embedded software
Embedded software is more flexible than application software because its code lines influence the underlying hardware directly. This is why when embedded hardware development is low in cost with even a single unit in production, it is good to avoid saving on software customization and give attention to it in all stages of development. Although it is easy to find run-of-the-mill embedded systems in the market, their application area is relatively narrow.
Machine learning methods
When a company connects neural network solutions within embedded systems, it accelerates its IIoT-based operations. For example, when ML algorithms are used for graphical quality analysis (QA) processes, it is possible to save on high-resolution cameras.
With more critical data, the system becomes more intelligent and allows responsible parties to assign devices for more valuable tasks. Lastly, applying ML algorithms within an embedded device improves security by eliminating the need to transmit data to the cloud.
Enabling machine-to-machine communication without the internet
In IoT ecosystems, devices usually exchange data at local levels and transmit it to the cloud. The embedded systems support different protocols and can communicate without central unit commands. This is why a better strategy for intelligent reactions within edge computing is to use internet-free protocols like Thread or Zigbee – the system can become more autonomous and does not remain vulnerable to internet downtime.
Embedded systems: Trends for IIoT solutions
To enhance the efficacy of embedded systems, their manufacturers are already investing in AI-ML and new wireless connectivity technologies. Meanwhile, the massive growth of the IoT footprint has also increased concerns about hacker activities. Some already leverage built-in security silicon offered by Microchip, Infineon, STMicroelectronics, Micron, and Winbond. Amidst such trends, we can expect more measures for security in embedded hardware design.
On an other note, while quantum computing may take more time to reach a more extensive user base, it is attracting the attention of manufacturers. It will significantly increase the speed of processors for embedded systems.
Optimizing IoT-led connectivity with YASH
When a physical device is enabled for IoT, its embedded systems must capture and transfer data over an extensive network. The data is subsequently analyzed for appropriate actions. Embedded systems need a reliable architecture, active engagements, low power consumption, fast processors, and adequate security to speed up the process. This is where YASH comes in. We build best-fit platforms for IoT networks with a focus on maximizing value. If you are working toward efficient business outcomes by unifying the physical and digital worlds, we make it simpler to harness embedded systems for IoT productively and securely.
To know more about our IoT and embedded systems offerings, visit https://www.yash.com/coe/iot-and-embedded-systems/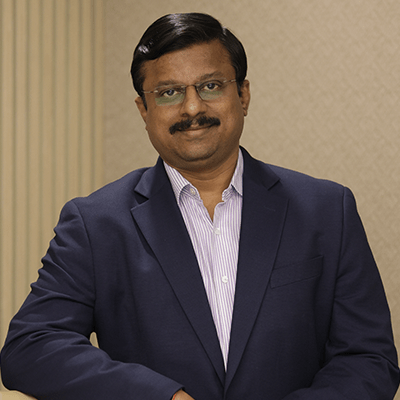 Vice President & Global Head - IoT & Embedded Practice & CoE
Sacheen has over 26+ years of experience in the Engineering/Industrial services & IT services company and predominantly worked for Manufacturing, Transportation/Automotive, Healthcare/Medical Devices and Energy & Utilities Industry Verticals sectors.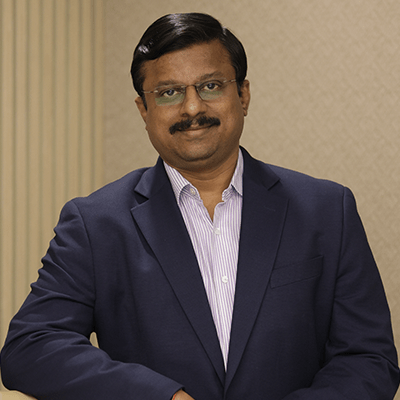 Vice President & Global Head - IoT & Embedded Practice & CoE