IoT
Adding Privacy and Cybersecurity in the Hyperconnected World of IoT
Publish Date: June 1, 2023
Connected devices have become ubiquitous for work, entertainment, and home automation, with many consumers concerned about the risks of "tracking and hacking." According to a recent Connectivity and Mobile Trends survey, 31% of users feel overwhelmed by the number of devices and subscriptions they need to manage. The Internet of Things (IoT) has the potential to provide incremental value to businesses and their customers at the intersection of the physical and digital worlds. However, concerns about data privacy are still the core obstacles to building these networks that can transform automotive, healthcare, FMCG, utilities, smart city infrastructure, and other sectors with optimum end-user experiences.
IoT applications are constantly expanding across various industry verticals, and technology companies are aiding businesses in transitioning from isolated clusters of a few connected devices to fully interconnected IoT environments. This trend is especially evident on factory floors and in digitally enhanced vehicles. Despite this progress, the IoT still has a long way to go in enabling devices to function seamlessly across physical and digital environments, where they can be trusted, identified, and managed without requiring separate authentication procedures.
The intricate nature of IoT's influence on physical processes leads to more complex risk profiles for networked systems than enterprise IT ones. To create a meaningful IoT experience, a strong foundation of digital trust, unification of IoT and cybersecurity functions, and early-stage integration of risk control in network design and pilot phases across all domains are necessary.
A need for multilayered security
Conventional methods of securing IoT environments must provide the data privacy we expect from interconnected device systems. Without incorporating multilayered security in innovative IoT solutions, vulnerabilities will persist and require frequent patches and over-the-air updates. Consequently, compared to enterprise IT setups, most IoT-based solutions need to catch up regarding security testing, verification, and assurance.
Another issue in deploying cybersecurity for IoT is that converged solutions must be either business or use-case specific to get their cross-tech stack layers. Success largely depends on the ability of different stakeholders to identify and address the key challenges using an innovative approach and ensuring compliance with industry regulations.
The good news is that IoT segments' data privacy and cybersecurity awareness are growing, and many tech leaders are actively working on new solutions.
Cryptography plays a vital role in securing any IoT landscape. Major cloud services providers like AWS, Google, and Microsoft have made data encryption at rest and in transit a fundamental aspect of their offerings, regardless of whether a network of connected devices uses wired or wireless communication. Additionally, these providers implement data anonymization techniques to maintain the privacy of sensitive information and eliminate its association with specific individuals. This ensures data security is maintained throughout its lifecycle, from when data is generated to when it is stored or transmitted.
Apart from cloud service providers, semiconductor companies like Intel and Qualcomm Technologies, whose products support many IoT devices, prioritize embedded security in their IoT chips and architectures. Moreover, pure-play IoT technology service providers like Cisco and Samsara recognize the significance of data privacy in building their new IoT devices. By implementing innovative security features, these companies aim to develop trust in their products among consumers and enterprises, resulting in increased adoption of IoT solutions across various domains.
Consideration for tech companies
Securing IoT networks is still a greenfield project, unlike cybersecurity for purely digital applications. Hardware manufacturers, software developers, and service providers proactively deploying the right mix of technologies for data privacy will now become the leaders of a system that promises to transform several industries. Some strategies that organizations should consider in this regard are:
Designing IoT systems where cybersecurity is built-in and not bolted on: Ensure that cybersecurity measures are embedded into IoT systems from the start rather than added as an afterthought.
Providing visibility into why and how consumer data is used, encrypting protocols, and storing duration: This is essential to enable consumers to comprehend and opt out of specific systems and motivate them to play a more significant role in data privacy matters.
Making it simpler to understand the benefits and risks of different levels of data sharing: Companies should circulate periodic security reminders and suggestions to customers updated on privacy policies and measures taken for data privacy.
By merging IoT and cybersecurity, the industry can tackle consumers' concerns about digital trust and data privacy while unlocking new use cases and driving greater adoption of existing ones. This convergence will pave the way for more robust security standards in the IoT sector, with customized solutions tailored to specific verticals' needs, rather than relying on one-size-fits-all approaches. Ultimately, this approach will enable the industry to provide more comprehensive and practical solutions that address IoT security's technical and human aspects.
IoT security solutions at YASH
As a leading provider of technical services for IoT networks, YASH Technologies empowers enterprises to manage and mitigate risks associated with connected devices and ecosystems through robust cybersecurity programs. Our team's extensive knowledge in both IT and OT, bolstered by expertise in cyber defense, security transformation, and digital response services, positions us as a reliable partner for businesses seeking to strengthen data privacy in an increasingly interconnected world. With us, companies can confidently navigate the complex landscape of IoT security and stay ahead of emerging threats.
To know how YASH can help you turn IoT cybersecurity into a business growth enabler, write to us at info@yash.com.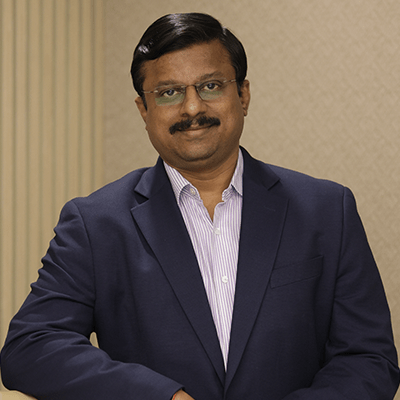 Vice President & Global Head - IoT & Embedded Practice & CoE
Sacheen has over 26+ years of experience in the Engineering/Industrial services & IT services company and predominantly worked for Manufacturing, Transportation/Automotive, Healthcare/Medical Devices and Energy & Utilities Industry Verticals sectors.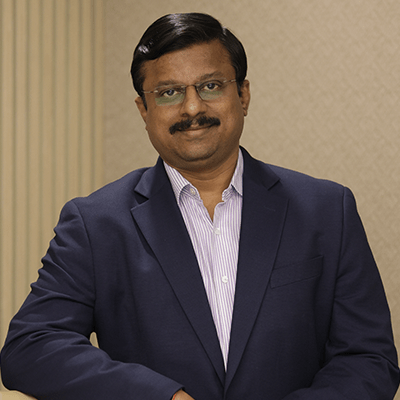 Vice President & Global Head - IoT & Embedded Practice & CoE