IoT
How Connected Devices are Leading the IoT Revolution in Manufacturing: Key Applications and Benefits
Publish Date: May 31, 2023
The manufacturing industry faces persistent demands to enhance product quality, operational efficiency, and reduce costs. By interconnecting a grid of sensor-embedded devices, the Internet of Things (IoT) empowers manufacturers to streamline their production processes and minimize instances of downtime. According to an estimate by McKinsey, operation management applications within manufacturing could contribute up to 39% of the total economic value generated by IoT by 2030.
Manufacturing companies are increasingly investing in Industrial IoT (IIoT) to boost speed-to-market, minimize errors in manufacturing processes, and streamline production infrastructure. By utilizing wireless networks of interconnected devices, IIoT enables manufacturers to gain visibility into crucial data that can inform strategic business decisions. To gain a deeper understanding of how connected devices are revolutionizing the manufacturing industry, let's explore some of the specific IoT applications and the benefits they offer:
Accurate predictive maintenance
The predictive maintenance sensors linked to IIoT help to enhance the safety and efficiency of manufacturing processes while reducing the cost of poor quality. Such sensors gauge the vibrations on equipment and check the surrounding temperature and other factors, such as movement and sound frequencies of machine components, to check if all systems are usually performing.
The ability of sensors to precisely measure high/low temperatures makes them ideal for monitoring the health of mechanical setups and taking action before emerging issues lead to downtime. Sensors on connected devices also optimize safety by delivering alerts on machines that can shatter or show critical signs of degradation.
Improved quality control
Manufacturing companies have traditionally relied on quality analysts to verify the value of finished goods before release. However, these methods could be faster and prone to errors. In contrast, IoT and other Industry 4.0 technologies enable more proactive product quality testing. Manufacturing companies can integrate innovative processes through a network of connected devices for streamlined product monitoring and real-time detection of flaws. For instance, in some plants, maintaining ideal humidity levels, temperature control, and air quality is crucial for product quality. Wireless sensors can instantly alert teams to deviations from these ideal settings, enabling corrective actions to be taken promptly and preventing product quality issues.
Streamlined warehouse management  
Changing consumer demands, rising costs and complexities of supply chain management have made logistics a critical process for the manufacturing industry. IoT-based warehouse solutions help companies to check the location, packaging, and shipment details of assets being moved between different sites in real-time. Intelligent warehouse devices such as shelf sensors can keep an inventory check and receive notifications when an item is out of stock. RFID codes can track product expiry dates, ensuring the correct items are moved out at the right time.
By implementing a thoughtful mix of IoT systems, warehouse managers can tackle the challenge of shipping a high volume of products, expedite order deliveries, reduce shipment costs, and maximize storage capacity utilization. With real-time data insights, companies can make informed decisions, optimize workflows, and increase operational efficiency.
Enhanced employee safety onsite
IoT-based connected devices also help mitigate the accidents common in the manufacturing vertical. Plant managers can use smart wireless sensors to identify high pollution levels, radiation, heat, and noise hazards. Real-time reports on such conditions enable them to improve safety measures. Workers in high-risk areas can also be given wearable devices that keep track of their heart rate and blood pressure – this help to understand health anomalies before they become severe medical issue.
Effective utilization of digital twins
IoT is one of the critical technologies alongside AI, ML, and cloud computing that enables manufacturers to leverage digital twins – virtual copies of physical objects – for in-depth analysis of products and equipment. Digital twins allow plant engineers to simulate different processes, conduct experiments, identify bottlenecks, and make design changes without risking damage to tangible assets.
Manufacturers can closely review operational efficiency across the entire production line by using digital twins. For instance, if a feeder on the packaging system is slow, technicians can inspect the production line's digital twin to determine the root cause of the problem and take timely corrective actions. This technology allows manufacturers to achieve pre-planned outcomes, reduce downtime, and minimize product defects, leading to cost savings and improved customer satisfaction.
Key takeaway: Moving beyond pilots
Manufacturers can unlock the actual value of IoT by deploying the technology for several business cases. However, security threats and privacy concerns, lack of structured data and analytical capabilities, connectivity issues, and absence of uniform protocols for IoT implementation still prevent many organizations from capitalizing fully upon its potential. Companies also need the right talent to drive their IoT journey with transformation support across solution design, choice of technology, and change management dimensions.
At YASH Technologies, we provide manufacturing enterprises and utilities with comprehensive solutions for managing their data from connected devices. Our offerings include secure data transmission services, efficient data analysis, and innovative factory solutions that help clients go beyond producing standard goods and create additional value for their customers. With our expertise in IoT and related technologies, we enable clients to enhance the resilience and speed of their data transmission services and make informed decisions based on real-time data insights.
To initiate your IoT solutions or materialize better returns from the existing ones, we invite you to consult our team. Book your appointment with our experts today; email us at info@yash.com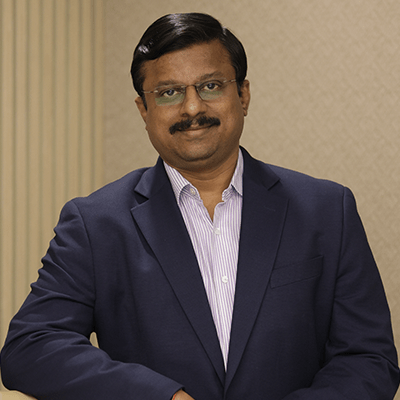 Vice President & Global Head - IoT & Embedded Practice & CoE
Sacheen has over 26+ years of experience in the Engineering/Industrial services & IT services company and predominantly worked for Manufacturing, Transportation/Automotive, Healthcare/Medical Devices and Energy & Utilities Industry Verticals sectors.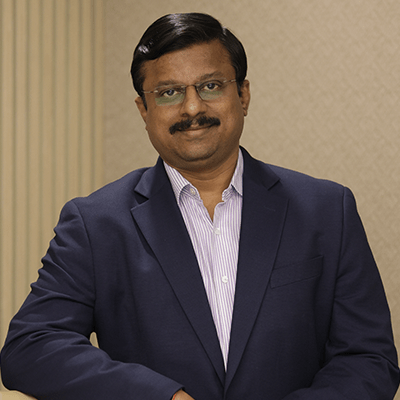 Vice President & Global Head - IoT & Embedded Practice & CoE