IoT
5 Best Practices for Successful Deployment of Maintenance Automation Solutions
Publish Date: July 19, 2023
Equipment maintenance in the manufacturing industry has been one of the late adopters of emerging technology owing to general resistance to change. However, as vulnerable to costly downtime and lost productivity continue to flood the industry, even the most techno-skeptic manufacturers have come to understand the need for maintenance automation.
34 % of maintenance professionals report aging equipment, 29% mechanical failure, 11% operational error, and 9% lack of time for maintenance as an impediment to efficient manufacturing processes.
With 50% of global enterprises voting it as the most used maintenance system, maintenance automation through computerized maintenance management systems (CMMS) and the latest development in Industrial Internet of Things (IIoT) technology are steadily on the rise. This has prompted manufacturers to move from a preventive maintenance approach to a more proactive, condition-based upkeep strategy for their primary production systems.
The problem here is that plant managers, despite their technical expertise, often utilize available tools and applications for automated maintenance without considering prioritizing deployment to address tactical issues. This approach yields low ROI and may lead to critical equipment failures impacting operations. To avoid such problems, here are five ways to establish a practical foundation for optimum maintenance automation projects:
Outline automation goals: Global organizations increasingly use connected devices, IIoT, cloud, and edge computing to enhance their operations. However, developing a robust business case before integrating these technologies for automated equipment maintenance is crucial. Each automation project should be viewed as a strategic investment with specific objectives. By considering the financial implications and analyzing empirical data to support the decision for maintenance automation, organizations can minimize subjective decision-making and create an opportunity for post-investment review.
Choose critical assets for automation: To select the right assets for automated maintenance, organizations should consider the following:
Do they have high capital value?
Is their repair/replacement costs considerable?
Are the assets critical to business, e.g., revenue generation, production continuity, plant safety, or meeting ESG standards?
When assets meeting such benchmarks fail or need urgent repair, the problem affects product quality, the go-to-market time, and, eventually, the company's revenue. The downtime caused lowers production and increased rework. Applying maintenance automation technologies is a logical decision here. Plant managers can identify early signs of deterioration using sensors and an analytics engine. They can then take action to prevent further damage, higher repair costs, and workforce safety issues.
Lookout for potential failure modes: Equipment that exhibits poor response to preventive maintenance programs or experiences random failures over time is an ideal candidate for automated maintenance. These repeated failures result in high costs for the enterprise. It is crucial to implement a system that simplifies the monitoring of component deterioration to mitigate these costs. Automation can prevent equipment breakdowns and reduce maintenance expenses by minimizing scheduled maintenance tasks. For instance, consider a machine that frequently stops functioning due to erratic electrical faults. Automated monitoring could be effective if extensive diagnosis and component replacements during preventive maintenance fail to improve reliability.
Ensure proper sensor selections: Sensor selection is crucial to the success of any maintenance automation investment. However, choosing the right ones can be challenging with many sensors available. To simplify this process, plant engineers can identify equipment failure modes to monitor, which can aid in selecting suitable sensors for diagnosis. In cases where uncertainty exists regarding the effectiveness of sensors in providing proactive warnings for changes in equipment state, experts recommend using a combination of data from multiple sensors. For example, engineers suspect that the problem lies with an electrical system but the exact fault cannot be diagnosed; sensors to monitor current, voltage, and temperature can provide valuable insights.
Select data management and monitoring systems wisely: The effectiveness of maintenance automation is closely linked to the choice of condition-monitoring techniques and data analysis tools used to ensure the optimal performance of critical machines. While spot checks for vibration, pressure, or temperature can provide a general picture of functionality, more is needed for troubleshooting recurring and random failures. Advanced CMMS offers an integrated platform to track fault signs and provide time-series data showing pre-defined equipment health parameters. Through sensor monitoring, they can offer continual and real-time alerts on the performance of different devices. Additionally, a CMMS can auto-generate advisories by responding to pre-set thresholds that can be adjusted for varying levels of urgency.
Maximizing ROI in Maintenance Automation
As condition tracking and analysis strategies evolve and become more sophisticated, analysis packages that can infer parameters in hard-to-monitor applications are emerging. While manufacturing enterprises are quickly adopting these sophisticated IT programs for maintenance automation, the actual return on investment will depend on their ability to execute best practices for implementing these systems.
YASH Technologies offers extensive technical expertise to deliver a flawless maintenance automation strategy and implementation. Setting the right digital foundations, we prioritize deployment, build a strong business case, and utilize advanced CMMS systems, to help businesses maximize the benefits of maintenance automation and ensure the reliable operation of their critical equipment.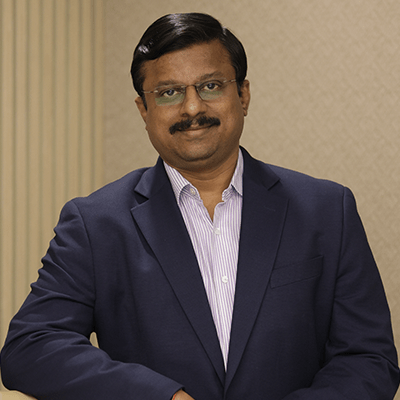 Vice President & Global Head - IoT & Embedded Practice & CoE
Sacheen has over 26+ years of experience in the Engineering/Industrial services & IT services company and predominantly worked for Manufacturing, Transportation/Automotive, Healthcare/Medical Devices and Energy & Utilities Industry Verticals sectors.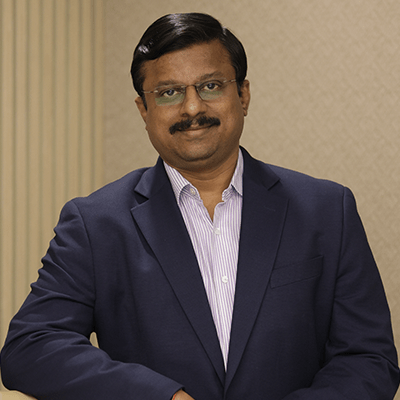 Vice President & Global Head - IoT & Embedded Practice & CoE