IoT
Six Breakthrough IoT Applications in Healthcare
Publish Date: June 1, 2023
The healthcare industry has been steadily digitalizing over the past few years. Adopting new-age tech, including IoT, transforms how hospitals operate and care for patients. A Gartner study reveals that the IoT spending by healthcare providers is expected to more than double from $21 billion in 2019 to $54 billion in 2029. IoT devices deliver a continuous stream of real-time health data, enabling healthcare staff to monitor a patient's vital signs. The systems ensure faster, more accurate diagnosis for effective disease management. The result is a better patient experience and reduced costs.
accurate diagnosis for effective disease management. The result is a better patient experience and reduced costs.
Innovative use cases for IoT in healthcare are growing every day. Here we discuss six likely to have the maximum impact on patient experience.
1. Wearable healthcare devices and remote monitoring
Today health monitoring devices have expanded to include everything from consumer-grade smartwatches to critical-grade vital sign monitoring systems for inpatients. IoT tech in the healthcare industry has advanced to the point where sensors can monitor all significant crucial signs through a wireless patch or wristband. Wearables can be used to cover more participants in clinical trials and extend point-of-care beyond hospital visits. These IoT-based wearables are potent tools for clinical studies, providing a wealth of data to develop better medicines, vaccines, and medical treatments. Advanced AI-ML techniques are used to analyze the data streamed by wearables that help doctors make more effective treatment decisions with access to a patient's medical history and recent test reports.
2. Medication management for better medication adherence
IoT-enabled medication management systems can help patients take medications correctly and on time. Smart pill bottles or dispensers can remind patients to take their medication and dispense the correct dose at the right time. Some of these systems can also monitor medication use and alert healthcare providers if doses are missed or if there is a potential drug interaction. This technology is particularly beneficial for patients who take multiple medications or those with chronic conditions such as diabetes, where medication adherence is crucial. By improving medication adherence, IoT-enabled medication management systems can help patients better manage their needs and avoid complications, improving patient outcomes.
3. Asset tracking and predictive maintenance
IoT-based asset tracking and predictive maintenance are complementary technologies that significantly improve healthcare operations. By tracking the location and status of medical equipment in real-time, healthcare organizations can better manage their inventory, prevent loss, and reduce equipment downtime. On the other hand, predictive maintenance uses IoT sensors to monitor the performance of medical equipment and predict when maintenance is needed, avoiding unexpected failures and prolonging the lifespan of the equipment. This combination can lead to more efficient equipment management, increased equipment availability, and lower maintenance costs, ultimately resulting in better patient care and outcomes.
4. Infection monitoring and control
South Korea was one of the first countries to use IoT-based contact tracing and surveillance technology to monitor the spread of COVID-19. The example highlights the potential of IoT technology in preventing the spread of infectious diseases. Healthcare organizations can quickly identify and isolate infected individuals by utilizing IoT-based contact tracing and surveillance systems to prevent further transmission. IoT sensors can also monitor adherence to safety protocols, such as hand hygiene and mask-wearing. Additionally, remote patient monitoring systems can monitor patients in quarantine or isolation, reducing the risk of transmission in healthcare settings. IoT has the potential to be a powerful tool in the fight against infectious diseases by enabling proactive monitoring and intervention to prevent the spread of infection.
5. Virtual hospitals for remote treatment
IoT technology can enable virtual hospitals by providing remote patient monitoring and telehealth capabilities. With IoT sensors and devices, healthcare providers can remotely monitor patients' vital signs, track medication adherence, and detect early warning signs of complications. This data can be transmitted securely to healthcare professionals for remote analysis, diagnosis, and treatment. IoT-enabled telehealth systems can also provide patients access to healthcare providers through virtual visits, reducing the need for in-person visits and minimizing the risk of exposure to infectious diseases. In this case, an example is the Royal Prince Alfred Hospital in Sydney, where the facility was refurbished and launched when COVID-19 took hold in 2020, to deliver remote care to patients exhibiting the virus symptoms.
6. Fall management
According to the WHO, most injuries occur in the home environment, with falls listed as one of the top two causes of unintentional injury deaths globally—an estimated 646,000 deaths yearly. WHO also reports that more than 80% of injuries in people over 65 are due to falls. Strategically placed IoT sensors throughout a patient's living space, such as in their bedroom, bathroom, and common areas, can help detect falls and notify caregivers immediately. These sensors use algorithms and machine learning to identify movement patterns and distinguish between normal activities and falls. Additionally, these sensors can track the frequency of falls and provide data to healthcare providers, enabling them to develop individualized fall prevention plans and improve overall patient safety.
The increasing scope of IoT in healthcare
Leveraging the potential of 5G connectivity speed, AI-ML algorithms, low-energy Bluetooth and other wireless protocols, IoT applications in the healthcare industry can drive seamless data-sharing processes between physicians and patients. As digital tools evolve, tracking health problems will become simpler and help provide prompt care against various diseases.
At YASH, we have a dedicated CoE and a rich assortment of IoT offerings backed by an ecosystem of alliances with global technology players. If you wish to drive better patient experiences and new competencies in the healthcare industry using IoT systems, write to us at info@yash.com.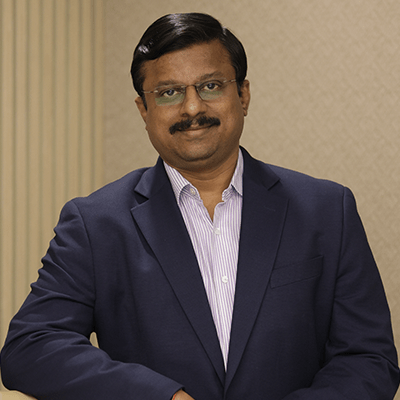 Vice President & Global Head - IoT & Embedded Practice & CoE
Sacheen has over 26+ years of experience in the Engineering/Industrial services & IT services company and predominantly worked for Manufacturing, Transportation/Automotive, Healthcare/Medical Devices and Energy & Utilities Industry Verticals sectors.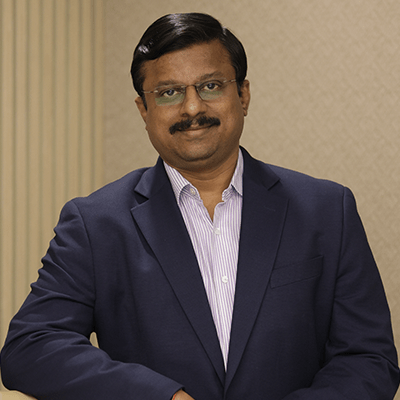 Vice President & Global Head - IoT & Embedded Practice & CoE