IoT
Unleashing the Power of Digital Twins in Cloud
Publish Date: August 7, 2023
Imagine optimizing the performance of a complex system before it even exists in the physical world—this is the power of a digital twin. Digital twins allow organizations to simulate, optimize and monitor physical assets and systems using virtual replicas. The technology is rapidly growing in Industry 4.0, with the market projected to reach $150 billion by 2030. Experts predict that by 2027, 70% of large businesses will use digital twins for a better customer experience. The potential of Digital Twin technologies is vast and exciting. Optimizing a complex system before it even exists in the physical world is a powerful tool for transforming industries from manufacturing to healthcare. And why not? Enterprises are keen on adopting it to boost operational efficiency, improve product quality, reduce time-to-market, and optimize customer satisfaction.
To support organizations on their digital twin journey, cloud leaders like Amazon Web Services (AWS), Google Cloud Platform (GCP), and Microsoft Azure offer a range of services that can be used to create and deploy digital twins, including IoT, machine learning, and storage services.
AWS:
AWS has developed a framework to help customers build and deploy Digital Twins at scale and achieve their desired business value. The framework includes a leveling index that enables practitioners to understand and categorize their use cases. This helps customers identify the services, technologies, data, and models needed to build and deploy their Digital Twin effectively.
The index has four levels, with the L4 Living Digital Twin being the most advanced. It allows for continuous updates based on real-world operational data, while an L3 Predictive Digital Twin only uses historical data to make predictions. The L4 model is calibrated through a probabilistic calibration algorithm and can be used for what-if analysis and critical decision-making scenarios. Its updating ability makes it ideal for timescales where physical system behavior changes significantly, compared to the L3 Digital Twin, which is helpful for short-term predictions.
Azure:
Azure Digital Twins is an Internet of Things (IoT) platform that allows users to create a digital twin of real-world objects, places, people, and business processes. By creating this digital representation, organizations can gain valuable insights that drive product improvement, optimize operational efficiency, reduce costs, and create exceptional customer experiences. With Azure Digital Twins, organizations can create customized solutions that address their specific needs, making it an invaluable tool for businesses across various industries.
It is a user-friendly platform that uses an open modeling language. With this technology, users can create models of everything from buildings and factories to entire cities, all in a few simple steps. These digital twins can be brought to life through a live execution environment that captures model changes over time. The platform also offers powerful query APIs that enable users to obtain actionable insights into the behavior of the simulated environments. The technology is fully integrated with Azure data analytics. It allows users to monitor and analyze data from connected devices and sensors, better understand how their physical assets perform in real time, and help optimize complex systems.
GCP:
Google Cloud Platform (GCP) stepped up its game in the digital twin space by launching its Supply Chain Twin solution. The platform is designed to help companies overcome the challenge of siloed data and limited visibility into supply chain operations. Supply Chain Twin offers a complete view of suppliers, inventories, and other vital information by orchestrating data from various sources.
GCP also introduced the Supply Chain Pulse module to complement the Supply Chain Twin. This module provides companies with dashboards, analytics, alerts, and collaboration features through Google Workspace. With this module, users can easily monitor their supply chain operations in real time and make informed decisions based on accurate and up-to-date information.
Although this solution has proven effective in the supply chain industry, it remains to be seen what additional benefits GCP will offer in other sectors. We are eager to see how GCP will continue to innovate and provide value across various sectors.
Leveraging Digital Twin in the foreseeable future
Most cloud customers are still in the early stages of their Digital Twin journey, trying to connect data stored in different locations and visualizing it contextually. However, the technology is utilized for highly customized, financially viable applications in high-value cases such as power plant operations, jet engines, advanced appliances, and supply chains. As its usage becomes more widespread, the commoditization that follows will inspire its adoption for everyday contextual visualization use cases. In addition, for targeted high-value business cases, these technologies will adopt increasingly advanced predictive modeling methods.
As a technology partner and managed service provider of AWS, GCP, Microsoft Azure, and other cloud solutions, YASH helps companies capitalize on the latest digitalization tools for long-term growth by deploying IoT and digital twin systems to test and validate new products, identifying possible failures, eliminate shortcomings, and maximize their potential for market success at minimum cost.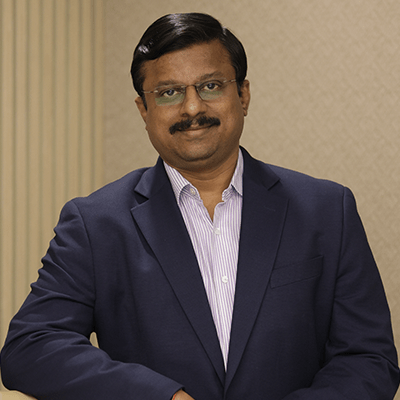 Vice President & Global Head - IoT & Embedded Practice & CoE
Sacheen has over 26+ years of experience in the Engineering/Industrial services & IT services company and predominantly worked for Manufacturing, Transportation/Automotive, Healthcare/Medical Devices and Energy & Utilities Industry Verticals sectors.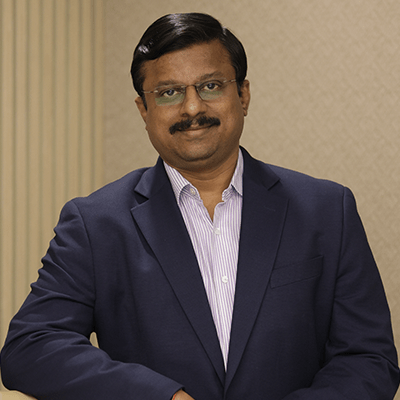 Vice President & Global Head - IoT & Embedded Practice & CoE