Businesses across the globe are continuously looking for means to resolve transportation cost optimization problems. Achieving high standards of deliveries and at the same time keeping the logistics cost lowest, is indeed a mammoth task. Manufacturers and logistics providers are on a continuous hunt for better transport optimization strategies all the time.
Modern-day enterprises are on a mission to increase their business and at the same time decrease the environmental footprint. YASH offers an avant-garde solution to manage transportation for manufacturers and logistics providers across the globe
Transport Cost Optimization Solution By YASH
It is no secret that transportation forms a mega slice of the operational cost. The transport cost optimization solution offered by YASH follows a data science-driven approach and methodology. Unlike conventional scheduling methods, large-scale data of modern day businesses are worked on through advanced realistic optimization methods.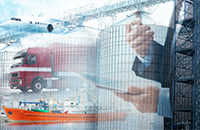 How Does It Work?
The data science methodology helps enterprises to obtain the transportation cost efficiencies by optimal route allocation of the fleet. The aim is to keep the aggregate distance travelled by all the trucks in a day to a minimum while on time and cent percent fulfilment of customer deliveries is achieved. This innovative solution enables enterprises to meet the varying demands of their customers. Our transport cost optimization solution helps companies to enjoy significant savings in cost when it comes to managing inbound and outbound orders.
What Are The Benefits?
Optimum fulfillment of demand: Through better visibility and planning of resources cent percent demand fulfillment is achieved.
Least transportation cost: Optimization methods used to plan transportation schedule helps to achieve minimal transportation cost.
Optimal fleet utilization: The resources in the fleet are utilized in such a way that no particular vehicle is overused and hence vehicle maintenance cost can be kept to the minimal.
Operational cost saving: Through the smart allocation of optimal routes a savings of 10-14% on the operational cost is achieved.
Improved efficiency of the workforce: Managers can easily find out the optimal composition of vehicles and the routes.
Reduced carbon emission: Elimination of longer routes results in fewer miles driven. As the shortest routes are chosen for every delivery, it helps to reduce the carbon footprint.
Boost customer satisfaction: With the efficient planning of transportation, enterprises ensure accurate and on-time delivery all the time. Such improvements in business processes help to develop stronger customer connect and also leading to delighted customers.
YASH transport cost optimization solution helps enterprises to keep pace with high customer demand and at the same time enjoy the benefits of low operating costs. In short, managing logistics operations has never been simpler.
To know more about our transport cost optimization solution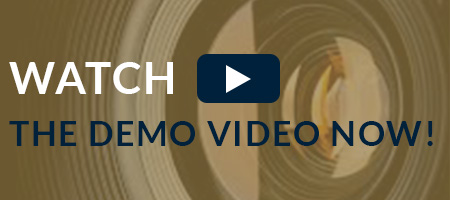 Hemanth Kanakagiri- Solution Architect @YASH Technologies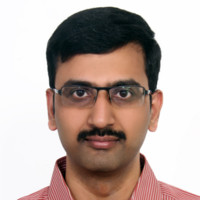 Solution Architect YASH Technologies