IoT
Manufacturing
Getting a leg up in your Industry 4.0 journey
Publish Date: April 6, 2021
The ideas and technologies related to the Internet of Things continue to spark curiosity – and confusion – for technology and business stakeholders.
The 'Industry 4.0 Revolution' has enabled manufacturers with advanced technologies, including the integration of cloud computing, data analytics, artificial intelligence, machine learning and more, into their production facilities and across operations. Equipped with advanced sensors, robotics, and embedded software to collect vast amounts of data, manufacturers can have the power of real-time, informed decisions. The value from IoT increases when data from production operations are combined with the enterprise ERP, customer service, supply chain and other critical enterprise systems. This is from where, IoT opens a whole new spectrum of advanced capabilities including automation, predictive maintenance, self-healing, self-optimization and more.
At the same time, a disconnection between data collection and its usage is also leading to the manufacturing industry having trouble capture value from it. As per a recent IDC report in fact, despite massive amounts of data being collected, manufacturing continues to lag among its peers, demonstrating the lowest levels of task automation, when it comes to data management[1]. So, for anyone looking to head out on their Industry 4.0 journey, it would be helpful to know what your backpack and plan of action you should be equipped with. But first, why is it difficult for manufacturers to derive value from oceans of data?
Industry 4.0 readiness: Breaking data out of time
While one of the primary challenges for manufacturing in capturing usable data is insufficient technical skills or knowledgebase[1], the sector also struggles from both an obsolescence problem, as well as data siloes. Data locked within machines leads to a software dependency, or valuable information 'stuck in time' – already outdated by the time it is used due to manual collection processes.
Furthermore, equipment on plant floors is complex, widely distributed across locations, resulting in thousands and millions of data points that are constantly in flux. Data, therefore, must not only be broken out of siloes, they must also be transformed into a common data model with effective analysis tools across distinct systems. Finally, legacy equipment, hardware, or software makes it even more difficult to capture data accurately and complemented by cloud preparedness. All of this for us to understand it correctly, holistically.
The transition to the cloud is inevitable, given as more assets and systems will be connected, legacy infrastructure tends to crumble under the pressure of modern-day needs and performance levels. To avoid any such pitfalls, Industry 4.0 preparedness for the hyperconnected future must begin early in any enterprise's data maturity journey.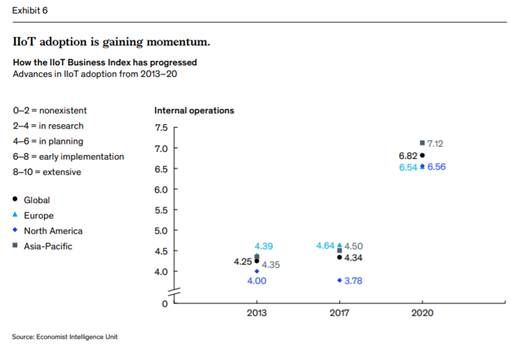 Back to the future with Industry 4.0
The following steps and considerations may come in essentially handy when getting started with your Industry 4.0 journey.
Mapping out problems and objectives: To get started, you must map out the areas that need improvement, lack visibility, and can potentially serve as a lever for business success.
Integrate harmoniously: Connecting disparate systems, data and applications may seem like a daunting task, but it is an essential one so that you can create a foundation that can be scaled for success.
Contextualize and visualize performance: When many systems and equipment get connected, you get greater visibility into miscellaneous performance anomalies, all of which must be under constant improvements and optimizations to improve ROI incrementally.
Create inclusive stakeholder collaboration: Framing a collective evolution cannot be treated as an isolated task, as it impacts everyone. Therefore, the modernization process must be made up of different stakeholders from every department to ensure everyone is plugged into the oncoming changes.
Implementation is simply step-one
Even when pilots are successful, and implementation reaches the go-live day, an evolution through the Industry 4.0 revolution represents a sea change. More than the right technologies, you need the right people, an achievable vision, and a structured, proven pathway to reach your destination.

If you would like to know how YASH's Industry 4.0 Center of Excellence can help you achieve your goals and stand out as an innovator in your industry, feel free to explore our services here.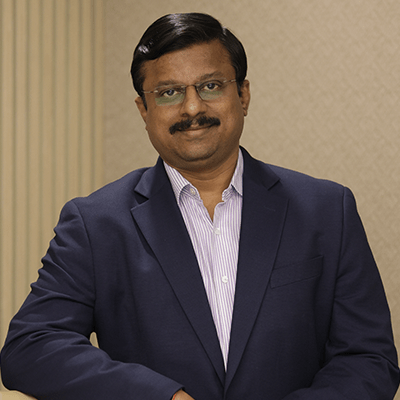 Vice President & Global Head - IoT & Embedded Practice & CoE
Sacheen has over 26+ years of experience in the Engineering/Industrial services & IT services company and predominantly worked for Manufacturing, Transportation/Automotive, Healthcare/Medical Devices and Energy & Utilities Industry Verticals sectors.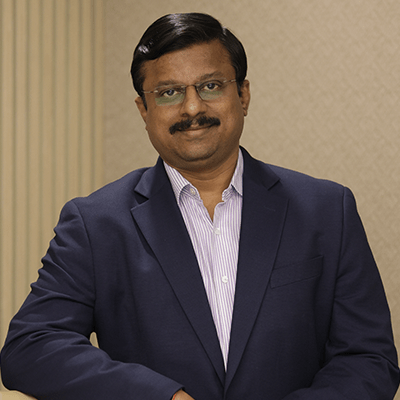 Vice President & Global Head - IoT & Embedded Practice & CoE