Smart Manufacturing is powered by Industry 4.0 technologies that digitalize every aspect of the discrete manufacturers' business landscape (from the factory floor to product design, supply chain, production, distribution, and sales) into a fully connected ecosystem. With the ability to integrate data from a wide range of sources, a smart factory enables seamless data flow to drive manufacturing, maintenance, and inventory tracking, making the whole process more agile, near real-time, responsive, with greater predictability, and more proactive, and highly efficient.
The COVID crisis made digital manufacturing an existential need, re-emphasizing the urgency to accelerate this journey. The following are just a few examples of how digital manufacturing has been adapted to the dynamic needs of the market:
Installing computer vision systems to enable virtual plant tours for customers
Adding wearable devices for line workers to signal when they are crossing into a co-worker's six-feet personal space zone
Quickly adding collaborative robots or "cobots" to augment the workforce when workers can't be shoulder to shoulder on the line
What are the key characteristics to make manufacturing 'smart'?
Smart manufacturing is an ever-evolving concept that keeps refining and transforming with advancements in technologies and new manufacturing practices. However, the salient characteristics that make it adaptable to dynamic market environments are constant: shifting customer demand, growing organizational need (geographical, product, service category expansion, etc.), external factors like regulatory changes or supply chain disruptions, etc.
1. Connected assets: With the proliferation of the Internet of things (IoT), it is possible to connect data from any source, such as a machine, robot, or other device fitted with intelligent sensors. The continuous data flow reflects current conditions, self-diagnoses, and predicts potential problems making sense of that data through quick analysis and real-time decision-making. Data integration across all value chains such as operations and business systems and suppliers and customers ensure a holistic view of upstream and downstream supply chain processes, driving overall network efficiency. It also enables interoperability, converting product design, manufacturing process planning, and manufacturing execution into actionable intelligence.
2. Autonomy: This is a critical aspect in making manufacturing 'smart.' While manufacturing has long relied on autonomy, the degree gets accentuated with smart manufacturing, enabling machines to handle most routine tasks with minimal human intervention. With intelligent control mechanisms, systems become more accurate, reliable, and adaptable to decide about their diagnosis, prognosis, and the best system performance even with uncertain information. Sophisticated analytics and applications based on AI and machine learning make systems more proactive in identifying an anomaly, predicting or anticipating a potential problem, and preventing safety issues.
3. Agility and flexibility: Interconnectivity in smart manufacturing allows it to be more agile to achieve greater flexibility to adapt to the fluctuating needs of the market. Whether it is pivoting to new product lines, as many companies did during the COVID crisis, mass customization of the product, creating new business models, or shifting from part suppliers to agile module suppliers, agile drives innovation in manufacturing and supply chain. It allows factories to be more autonomous in the self-configuration of equipment and materials and schedule changes with minimal intervention yielding factory uptime.
4. Optimization: Optimization in manufacturing represents using resources to the optimal level to save time, reduce cost, reduce material waste and ensure mass yet high-quality production. Automated workflows, improved tracking, scheduling, and energy consumption will undoubtedly yield process uptime and quality while reducing costs on the factory floor. Simulation software can drive high-level optimization by creating 'digital twins' on a technology level. It can be tested, validated, and optimized digitally before manufacturing. It saves time and reduces the amount of biological waste, predicts the durability and lifespan of different materials, and tests alternate materials for end products with the lowest impact on the planet. Another path-breaking technology is 3D printing, which could supplement traditional manufacturing with rapid prototyping of finished products. Once this is applied for mass production, it will likely bring exceptional optimization.
5. Visibility: The extensive use of IoT sensors and connected devices creates an industrial internet of things (IIoT) that collects transparent, comprehensive, and interactive manufacturing data. They provide real-time visibility of assets and equipment, quality of processes on the factory floor, and enable full transparency into the horizontal value chain, including suppliers, production networks, and customers. The greater visibility cultivates a transparent network enabling accurate decisions, real-time alerts and notifications, and real-time tracking and monitoring.
Taking steps toward the smart manufacturing journey
While Smart Manufacturing is recognized within the manufacturing community as the way ahead, many manufacturers may seem intimidated by the prospect of embracing the same. The fear of a complete overhaul with a heavy upfront investment, the financial and operational risks, lack of knowledge of digital technologies, and securing the right talent for driving the 'smart' agenda may prompt manufacturers to procrastinate or defer their digital manufacturing journey. Here are a few cornerstones that may help make the journey more structured and controlled:
1. Take small steps to scale big and fast
Most front-runners in digital manufacturing have started small by identifying concrete business outcomes and then launching multiple small projects with low initial investments.
Starting small will let you track progress against concrete business targets such as increased production capacity, greater visibility into asset performance, or improved product or part quality. Once targets are identified, starting with finite proof of concept, which can get done quickly, provides the leeway for trial and error in a manageable environment that can be gradually scaled to additional production lines, assets, and factory environment.
Launching multiple projects also helps expedite the results because if one approach fails, it allows the organization to quickly course-correct. The ability to showcase exponential value creation in small projects helps them secure more investor buy-in and seek additional incremental investment required to scale big.
2. From building a foundational digital backbone to rendering systems' smart':
As the name suggests, the foundation of smart /digital manufacturing is to eliminate the analog process and move toward digital. The next step is to interconnect all the data into a digital database that can generate actionable insights. Connecting data through IoT need not be an expensive venture. The wide availability of IoT retro-fitted sensors that can fit your existing machinery or infrastructure makes it cost-effective, enabling interoperability in the manufacturing process.
Once the foundation is established, it is time to use big data analytics to make systems 'smarter' by enabling autonomous decision-making, making them more accurate, reliable, transparent, and agile. The continuous inputs and feedback loops make the whole manufacturing process highly optimized.
3. Chart a personalized roadmap to meet your goals
There is no one rule book to make your manufacturing journey 'smart.' Each journey is different and should target to address your specific manufacturing needs. Customizing or tailoring your manufacturing strategy to your business needs is critical to unlocking the true potential of Industry 4.0 technologies.
4. Focus on talent to leverage the best out of technology
No matter how sophisticated your smart manufacturing with state-of-the-art technologies and highly flexible and self-adapting manufacturing capabilities, it still needs people in the driver's seat. People who can make critical decisions if there is a prediction of system failure or analytics indicating a fall in demand. Hiring or reskilling the right talent should go across vertical and horizontal organizational structures. While the C-suite needs to have the right vision, expertise, and experience to steer the organization in the digital direction, it is equally critical for the factory workers and operations staff to have the right attitude to embrace change fast. Change management is vital to creating a growth culture. Having a broad spectrum of people with diverse skills and perspective is essential for a well-rounded decision to make smart manufacturing successful.
5. Tap into your network and the entire ecosystem:
Smart manufacturing is a holistic endeavor that requires a full array of partners, vendors, and suppliers' networks to assist. Besides the partner network, an ecosystem comprises government bodies, industry consortia, academia, retailers, etc. A manufacturer should tap into the ecosystem from the start to achieve a shared goal. COVID 19 set numerous examples of successful ecosystem collaboration.
The current economic turbulence should be considered a key propelling factor for manufacturers to embark on a smart manufacturing journey. Covid 19 highlighted a convergence point of the physical and digital manufacturing world, which is just the beginning. All manufacturing companies are bound to follow suit sooner or later.
This blog provides a broad-level understanding of what a 'smart manufacturing' journey involves. If you are willing to explore specific details or build your innovative roadmap, we will assist you.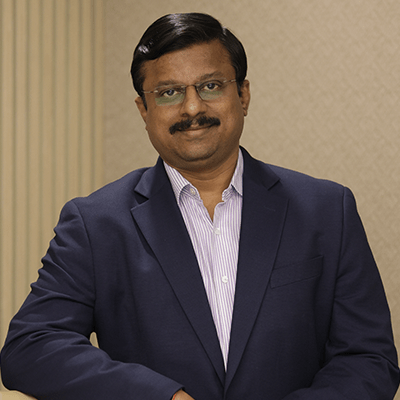 Vice President & Global Head - IoT & Embedded Practice & CoE
Sacheen has over 26+ years of experience in the Engineering/Industrial services & IT services company and predominantly worked for Manufacturing, Transportation/Automotive, Healthcare/Medical Devices and Energy & Utilities Industry Verticals sectors.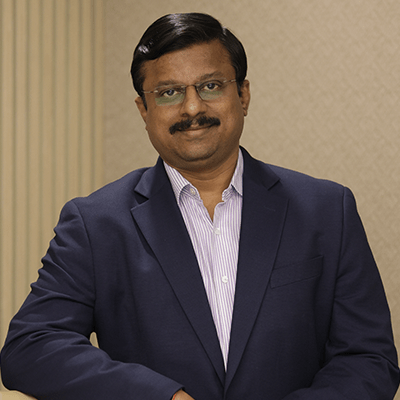 Vice President & Global Head - IoT & Embedded Practice & CoE