ServiceNow
Safeguard your Governance, Risk, and Compliance Processes with Integrated Risk Management
Publish Date: February 10, 2023
Establishing the Need for Governance, Risk, and Compliance (GRC):
The risk landscape is becoming increasingly complex and interwoven, with threats to business disruption, technology breaches, workforce safety, and a fragmented set of tools and processes.
In the first half of 2022, the number of data compromises in the United States alone came in at 817, reports Statista. The most affected industries were Manufacturing, Healthcare, and BFSI, the backbone of the US economy.
88% of organizations believe their current Governance, Risk, and Compliance (GRC) systems need to be advanced enough to keep up with these risks, according to a Gartner survey. Traditional GRC solutions need to be updated and more cohesive and can't continuously identify and report real-time risks, governance, and compliance needs. Advanced GRC solutions have become crucial for organizations to ensure they are operating within legal and regulatory requirements, managing risks effectively, and maintaining the integrity of their operations.
ServiceNow GRC offers integrated risk solutions powered by the Now Platform, focusing on the employee experience. It covers a comprehensive risk portfolio, including Policy & Compliance, Regulatory Change, Technical and Operational Risk, Business Continuity, Third-party Vendor Risk, Audit, and Privacy. With the ability to proactively identify and mitigate risk, these solutions improve decisions and performance, provide real-time visibility into risk, increase productivity, and enable enterprise-wide reporting.
Get Risk Management with ServiceNow and YASH Right, without Cutting Corners:
As a trusted ServiceNow GRC provider, YASH fully embraces the Now platform to help you gain maximum benefits and return on your investment. We recognize that organizations rely on ServiceNow to support their day-to-day operations and uncover business risks throughout the overall lifecycle of IT systems. Our specialized expertise in ServiceNow GRC, consulting, and implementation services, helps organizations improve controls, reduce risk and deliver more significant business impact. Our ServiceNow CoE – Key Offerings not only enhance the service experiences but offer an added and powerful layer of capabilities that renders unmatched outcomes.
Along with the ServiceNow GRC capabilities, YASH has deep technical expertise in Cyber and rich business domain knowledge. We can manage cyber chaos from security strategy to delivering tactical, implementation, and compliance requirements.
With our proven framework for managing security risks for organizations, internal IT teams have established a centralized approach to managing security processes. This includes automated processes and reports and user training to offer remediation from various sources and Introduce formal risk management processes in organizations. Characteristically, the process begins with assessment.
For instance, businesses that need help managing their risk and compliance obligations effectively, engage cybersecurity experts, like YASH, who thoroughly assess the client's existing GRC processes and systems. They identify gaps and areas for improvement and recommend solutions that align with the business's objectives and requirements.
ServiceNow GRC framework, implemented by experts includes policies, procedures, and controls to manage risk and compliance. This would be coupled with training and support to business staff to ensure the successful adoption and maintenance of the framework. Clients have been able to reduce their risk exposure and meet their compliance obligations more efficiently and effectively. They have also better understood their overall risk profile, allowing them to make informed business decisions.
YASH's assistance has helped businesses improve their GRC practices, increase their operational efficiency, and reduce the risk of regulatory and financial penalties.
Our ServiceNow Integrated Risk Management Solution Implementation is backed by the following:
6+ Cybersecurity Labs Globally
60+ Cybersecurity Practitioners
10+ Automated Security Assessments
20+ Security Solution Partners
Key Cybersecurity Offerings from YASH:
Get a transparent and uniform approach to managing risk assessments, watchfulness, and responses.
Utilize risk data and entity information to visualize and prioritize audit engagements.
Policy & Compliance Management
Bring together processes and continuously watch for compliance to offer trust and reliability.
Get a detailed business impact assessment comprehensively prioritize risk across complete business operations.
Importance of GRC:
GRC is crucial in ensuring the smooth operation and longevity of any business. It covers many areas, including data protection and privacy, financial reporting, and regulatory compliance. Companies must also have an effective risk management plan to mitigate potential threats and minimize harm to their reputation, financial stability, and customer trust.
Incorporating robust GRC measures is crucial in protecting against cyber-attacks and data breaches. Failure to implement adequate GRC measures can result in costly legal battles, loss of credibility, and even bankruptcy.
YASH's comprehensive cybersecurity services help businesses stay ahead of the ever-evolving threat landscape. With its expertise and experience, YASH is committed to providing its clients with the best possible cybersecurity solutions and helping them protect their sensitive information from potential security threats. Whether you're looking to secure your network, protect your endpoints, or manage your compliance requirements, YASH has got you covered.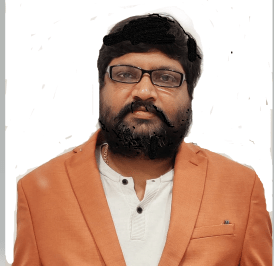 Program Manager