ServiceNow
ServiceNow: A Single, Unified Service Platform for Industry 4.0 Manufacturing Ops
Publish Date: February 10, 2023
Skill gaps in the manufacturing sector are projected to leave over two million jobs unfilled by 2030, costing the US economy as much as $1 trillion. The pandemic was a turning point for manufacturing. While the industry did hire back many workers who had lost their jobs, it can be challenging to onboard people who need help managing technically evolved operations.
On the other hand, manufacturers need support systems that enhance productivity, reduce costs, and improve the employee experience as they digitalize their workflows and adopt advanced analytical tools for informed decisions. ServiceNow is a unified platform offering IT-driven manufacturing solutions toward this end.
As a cloud platform trusted by over 80% of Fortune 500 companies to run their mission-critical processes, ServiceNow makes manufacturing organizations Industry 4.0–ready by building a connected, secure, scalable production environment. It is a cloud solution that leverages centrally stored operational data to integrate people, processes, and technologies for building more productive and efficient smart factories.
Based on a software-as-a-service (SaaS) model, ServiceNow is equipped with tools to help an enterprise automate, process, and consolidate a range of services and requests. The platform offers a wide range of features and functionalities that can help manufacturing companies manage their IT service, operations, and business management. Its key benefits as a platform for manufacturing processes include the following:
Reliability and productivity: All ServiceNow instances are deployed on an advanced high availability architecture (AHA), offering each user separate application nodes and database processes. This makes the enterprise's platform high performing and scalable. Since ServiceNow can be hosted in any of the paired data centers across geographies, in case of any disruption to a company's primary data center, it can immediately switch to the secondary backup. All data is continually synced, ensuring no loss during the failover.
Versatility and scalability: Handling large amounts of data for manufacturing operations is difficult with disparate digital tools. ServiceNow addresses this problem with its scalability matching the volume of data involved. Being a cloud-native platform, it can insource information from multiple sources to provide versatile solutions for manufacturing processes. Transferring and arranging manufactured products is easy with ServiceNow. It helps to derive more value from processes and tools involved in manufacturing and can be adjusted per the organization's changing requirements.
Seamless integration: The key purpose of ServiceNow is to integrate business resources and processes that include but are not limited to IT infrastructure, HR management, security services, and customer requirements. A manufacturing company can easily integrate its software systems and third-party tools into this platform. The integration leads to enhanced work quality and reduced costs for allocating resources, data transfer, and new programs.
Reduced human error: As manufacturers, onboard new workers and train them for technically complex processes, they cannot afford any downtime caused by mistakes. The objective is to ensure a quick movement up the learning curve, enabling them to collaborate effectively with the experienced team members and pivot to the production runs they were hired for. To reduce human errors, manufacturers typically use standard operating procedures (SOPs) documented in paper manuals and verbally communicate them to employees. However, as technologies continually advance, this reliance on hard copies and institutional knowledge is not sustainable. Outdated SOPs may even increase risks in the workplace environment.
ServiceNow keeps new and practiced workers connected and allows them to capitalize upon digitally recorded SOPs to capture and share information. Digital processes on the platform can guide the manufacturing workforce for the accurate and safe execution of different tasks. Instead of looking for information they need through piles of papers, they can easily access the exact details from a laptop or mobile device. Training also becomes more intuitive, making it simpler to match pace with evolving technologies and work protocols.
Enhanced OEE and COGM: When plant operators leverage digital tools to handle their workflows in streamlined and cost-effective ways, it also leads to higher overall equipment effectiveness (OEE) and reduced cost of goods manufactured (COGM). The digitized SOPs in ServiceNow enables the entire team on the floor to give its best performance for quality-rich and timely production. It also has features to escalate issues and alert senior operators to reach where their expertise is urgently required. Manufacturers can also leverage it with IoT insights to drive focused actions in their plants and warehouses.
Robust safety and compliance: By moving regulatory tasks such as audit reports, handing documents for industry norms, and emails to stakeholders and external parties on a unified online platform, ServiceNow reduces the burden of process monitoring and governance on manufacturers. It digitizes safety inspections and ensures that auditable records with time and date stamps are securely saved in the cloud. It can also be customized to send alerts to concerned teams when inputs or responses expected from them are not timely.
Harnessing the strengths of ServiceNow with YASH Technologies
YASH Technologies is a premier ServiceNow partner for sales and managed services. We facilitate bespoke technologies, industry expertise, and more innovative designs that help manufacturing companies become digitally savvy and more coordinated. The outcome is high-quality products and experiences for discerning customers.
YASH ServiceNow Platform simplifies replacing unstructured legacy work practices with sophisticated future-ready processes. It fortifies technical expertise, secures work environments, and provides real-time actionable insights to build more value for employees, customers, and other stakeholders.
To know more about our ServiceNow offerings or to connect with us, visit  https://www.yash.com/coe/servicenow/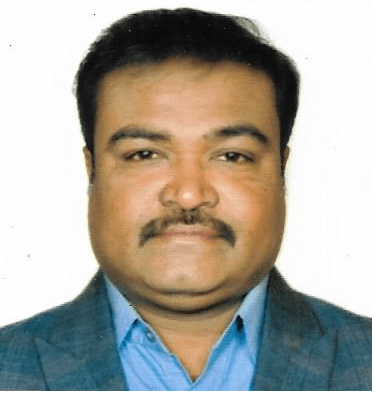 Sr. Practice Manager