ServiceNow
ITSM in BFSI: How financial organizations can improve performance, efficiency, and service delivery
Publish Date: November 24, 2022
Dynamic and ever-expanding customer preferences and rising employee expectations for digital omnichannel solutions and enhanced experiences have placed immense pressure on BFSI organizations to review their legacy IT service frameworks. At the same time, it is also imperative for BSFI players to conform to strict compliance mandates and ensure optimum protection against cyber threats while making any change in their tech infrastructure. According to a recent poll, 32% of financial businesses focus on better change management, while 36% focus on simplifying or upgrading old IT.
BFSI firms must keep their data secure without compromising on a genuine customer's need for anytime-anywhere access to their account details and easy online/mobile transactions. The same holds when they implement new tools and technologies to support productivity and improve employee engagement.
And to ensure an equitable balance between convenience and security, most BFSI enterprises are turning to cloud platforms and as-a-service models that have proven their business value with unique functionalities, responsive performance, data privacy attributes, scalability, and cost-efficacy. An ideal cloud-native IT service management (ITSM) platform for a BFSI firm delivers agile tech solutions to meet various business needs while breaking down silos that complicate them. More advanced and AI-enabled tools can also help users identify the root cause of a problem they face and address it promptly. And IT professionals can leverage these systems to deliver quick and personalized services at scale.
Unlocking ROI from IT investments and building better digital experiences for a leading bank In Kuwait
A SaaS platform that helps companies manage their digital workflows more efficiently, ServiceNow® ITSM is proven to improve IT productivity by more than 30%. With structured machine learning (ML), the platform automates routine tasks and offers real-time visibility into processes to maintain high service levels in BFSI organizations. It also enhances employee and customer experience with AI-powered chatbot solutions.
ServiceNow® capabilities can be deployed to innovate business service delivery models and expedite incident response, and service requests management for engaging user experience while ensuring high levels of security in the process.
ServiceNow use across enterprises is in tandem with the paradigm shift where the modern ITSM has moved eons ahead of the straightforward ticket creation and support alert functionality. An agile and expert implementation partner can harness the complete power of the platform, where NOW acts as the operational nucleus that can seamlessly manage an IT environment with a central process, data visibility, and user experience models, breaking down siloes. Businesses can leverage ServiceNow for enterprise-focused service solutions that can automate workflows at scale.
In our recent engagement with a leading retail bank in Kuwait, we implemented ServiceNow's ITSM Pro solution helping them eliminate the technical hurdles that impacted customer service and increased workloads for the bank's IT teams. View case study
The challenge of failing customer experience and manual processes 
For banks, service desks play a crucial role in shaping experiences. Banks commonly receive service requests for locking and unlocking customers' accounts. Typically, 70% of these cases are still done manually for tickets raised. This would include verifying information from multiple sources, ensuring compliance regulations prerequisites are met, and all security checks are still in place. More often than not, without an effective service desk tool, banks lack visibility into these service-related requests and incidents and fail to track resolution processes and turn-around times.
How ServiceNow® ITSM Pro can solve service desks' most poignant challenges 
ServiceNow needs to be integrated into businesses' IT infrastructure library (ITIL), thus ensuring the platform becomes a single source of information with:
Incident management to address incidents in real-time.
Problem management to prevent incidents or minimize their impact.
Service request management to help organizations become more customer-centric and responsive, while simplifying the management of customer requests, through clear, employee-friendly service catalogs.
Change management to ensure the use of standardized methods and procedures for prompt and effective handling of all changes to control IT infrastructure.
Knowledge management to gather, analyze, store, and share the knowledge created within an IT service desk.
Agent Workspace to improve agent efficiency for faster resolution and a better customer experience and transform the impact, speed, and delivery of IT.
Virtual Agent to automate support for common requests that understand simple, human language.
Reports and Dashboards to gain full visibility with built-in dashboards and real-time analytics
Building upon the existing ITIL components, ServiceNow can transform multi-faceted repository systems into centralized catalogs that can capture all business requests and service instances in real time. This setup offers the benefits of automated provisioning, optimized SLA administration, and improved capacity monitoring.
ServiceNow also comes with Performance Analytics enabling the banks to transform seamlessly to a goal-oriented business culture with a user-friendly, integrated application for reporting and analyzing business performance.
In addition, its predictive intelligence attribute can operationalize ML solutions within existing processes to route tickets raised by end users to the right agent or an appropriate knowledge resource. Regarding frontline workers, it auto-populates fields, linking similar tickets and addressing knowledge gaps. The solution prioritizes knowledge article creation for process owners and sends proactive alerts on significant incidents before they impact end users and the business.
Increased productivity and reduced response time
The process automation and optimization brought by ITSM solutions have phenomenally impacted service desk operations. BFSI organizations have been known to reduce the time spent on operational efforts for incident response by more than 60% View case study. Furthermore, with a comprehensive reporting architecture, banks are empowered with strategic decision-making and clear visibility into portfolio investments for better outcomes. Other benefits of using ServiceNow ITSM Pro include better financial charging, planning, and modeling.
Know how a Leading Retail Bank in Middle East Partners with YASH to transform its ITSM with a Powerful ServiceNow Upgrade and Process Automation, resulting in a 40% reduction in manual effort. Read the complete success story.
YASH Technologies is at the forefront of delivering measurable outcomes for its customers, and our subject matter experts ensure the best experiences for customers, employees, and stakeholders.
If you wish to restructure your business processes holistically while harnessing the strengths of existing assets, we can help effectively meet the outcomes you envision. To connect with us for a consultation, please write to info@yash.com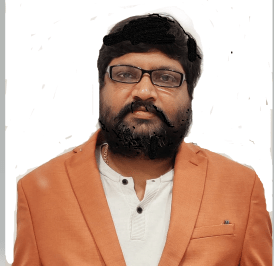 Program Manager