With the increased adoption of digital services to address consumer expectations on the rise, traditional systems for customer service management (CSM) by BFSI companies are falling behind in creating optimum experiences. Queues in service centers, callers getting trapped in contact center "IVR jails," multiple call transfers, and service executives' limited knowledge of complex issues, lack of connected operations only damage a brand's image and customer relationship.
While banks and NBFCs today provide front-end web and mobile app-based services, most do not consider embedding their systems in an integrated platform that focuses strongly on customers. Inability to disjointed onboard departments into case management, and
siloed working obstruct the interdisciplinary exchange of information essential to address issues comprehensively. Narrow perspectives on complaints and queries also lead to operational inefficiencies and escalations to higher authorities, even if the organization already has access to all the elements that build rewarding customer relationships.
How to make a difference?
Companies like Amazon, Netflix, and Google promote a trend to innovate with a human focus. BFSI organizations must remember that while technology can do wonders to enhance the efficacy of their customer service ops, it is not enough in isolation. They must combine suitable tools with the right business processes, people, and operating models to derive value from their investments.
By harnessing the power of their entire setup, BFSI enterprises can make their customer service management more fruitful. The idea is to digitize and modernize the experience from the front to the back office, making it more straightforward for customers to accomplish what they want.
ServiceNow: A platform to unlock value from existing investments and create better customer experiences
To stay competitive in today's cutthroat environment, organizations must have complete visibility of overall customer concerns, irrespective of how they contact the organization, and then deliver efficient solutions within the customer engagement rules of each channel.
YASH has advanced capabilities in deploying the globally trusted platform, ServiceNow, to help businesses transform their customer services digitally.
ServiceNow® Customer Service Management (CSM) goes beyond traditional customer service solutions to delight customers, consumers, or businesses with proactive service from issue to resolution. It resolves complex issues end-to-end, can intelligently fix problems before customers even identify them, and drives action to take care of common customer requests instantly.
It is an ecosystem of enterprise processes and modern tools to build ideal user experiences and reduce query response time. It enables BFSI companies to serve customers more effectively while interacting with them by leveraging an Omnichannel engagement (phone, email, chat, SMS, portal & communities, etc.), bringing in a service management differentiator through enhanced service experiences, and advanced service intelligence functionalities like supervised machine learning, virtual agent designer, actionable insights, and more.
It combines the unique strengths of employees, processes, data, and IT systems to improve the customer service management sector by:
 Automating and streamlining processes to route query resolution tasks systematically.
To help agents solve customer queries quickly, ServiceNow integrates data from various sources to give them a holistic view of customers' accounts (and contacts) and their previous interactions with the enterprise. It guides an agent with a visual sequence of tasks (the agent can address multiple cases simultaneously) and enables quick resolutions based on pertinent information.
ServiceNow leverages machine learning to eliminate bottlenecks and improve workgroup outcomes for driving continuous customer service excellence. Instead of pushing an issue through multiple departments, agents can build personalized customer experiences and avoid wasting time on redundant activities. For instance, BFSI customers have been able to solve cases 8X faster with machine learning* and contextual recommendations in ServiceNow.
Enabling agents with more powerful tools
ServiceNow is built to ease agents with a unified view of customers, seamless interaction, and transition fluidity in responding to queries. It considerably improves agent experience with an optimized workspace layout that allows them to multitask efficiently with tabs and child tabs and help determine cases by urgency. It further helps streamline customer lookup and verification steps and offers a single view of key customer details, timelines, and service levels.
Customer Central in ServiceNow provides:
A centralized view of customer activities and history.
Empowering agents to focus on the customer issue.
Not alt-tabbing.
Agents can leverage proactive issue monitoring and case workflow orchestration to track the progress of the resolver teams, effectively manage SLAs by providing visibility into which customers to serve first based on SLAs, and eliminate SLA duplication.
Additionally, agents can perform advanced work assignments with automation for omnichannel engagements. It has auto-assignment capabilities, where agents get allocated based on their skills, availability, and capacity.
Empowering customers with the right resources for self-service
Customers with accounts in banks, finance companies, and insurance service providers often call these organizations for quick information on balances, recent transactions, interest or bonus earned in a period, premiums & EMIs to be paid, and other similar queries. With ServiceNow, handling such demands via robotic responses and/or human interactions becomes simpler. It enables customers to use self-service options on their channel/ omnichannel engagement or connect with a human agent for a solution.
The platform helps deploy secure and responsive AI-enabled chatbots and answering machines that understand unique needs—including the urgency of a case—before providing an appropriate answer. It can also direct new visitors to the organization's website to informative content they may need.
With ServiceNow, BFSI organizations can embed rich self-service capabilities using low-code/ no-code tools on any web or mobile portal.
 Delighting customers with proactive service 
BFSI companies need to be particular about identifying and addressing incidents before they impact customer experience or, worse still, lead to misuse of their account information. ServiceNow's integration with monitoring systems and IT operations management capabilities helps operations teams collaborate seamlessly with customer service reps to inform customers or take appropriate actions quickly if an issue is about to impact them.
The system can also proactively inform customers about routine maintenance of company servers that may temporarily interrupt services like online banking, credit/debit card usage, and other digital transactions.
 Driving CX transformation innovatively 
The top business drivers for banks and financial institutes are improving customers' perceptions of value, delivering the right service at the right moment, and anticipating needs to minimize friction. BFSI companies need to move from campaigns to relationships. They must keep customer journeys connected and optimize their services at a human level. That's where cloud-based customer service management tools support them.
YASH Technologies helps employees deliver precise and more empathetic customer care with ServiceNow. Please email us at info@yash.com to explore how we can support your requirements.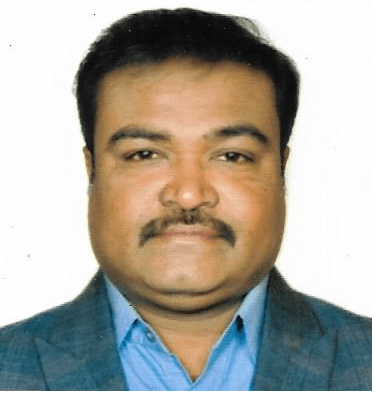 Sr. Practice Manager