ServiceNow
Exploit the Full Potential of ServiceNow and Maximize stakeholder experiences while optimizing costs with focused Managed Services
Publish Date: September 21, 2023
Enterprises from diverse industries find themselves intricately linked with their ecosystems of customers, employees, and partners. Embracing this transformative shift in the business landscape requires them to adopt intelligent and nimble workflows as the cornerstone of their growth and success.
This shift has forced businesses to reimagine the entire work process, redesign user experiences, and reinvent the dynamic link between intelligent processes and valuable outcomes. ServiceNow is one of the pivotal platforms facilitating the creation, execution, and sustenance of these reimagined workflows.
Why do modern enterprises need ServiceNow?
Evolving beyond its initial focus on IT service management, ServiceNow has transformed into a comprehensive enterprise support management platform, seamlessly connecting diverse functions, including customer service, HR, cybersecurity, and beyond.
ServiceNow supports an organization to:
Improve IT, employee, and customer experiences across the enterprise
Increase the capabilities of employees handling business workflows
Enable internal IT teams to focus on more strategic technology initiatives
Allow business leaders to improve the company's core skills progressively
Avoid data loss and frequent downtime that affects their operations
Prevent overspending due to changes in business software
The benefits of leveraging ServiceNow are endless, but businesses must learn to maximize their ServiceNow investments.
Why Opt for ServiceNow Managed Services?
Close to 59% of businesses have switched from traditional break-fix to managed services contracts, and to maximize their IT performance and achieve business objectives while minimizing costs, most organizations collaborate with a trusted managed service provider (MSP) to seamlessly deploy their ServiceNow solutions. Organizations hone in on a Managed Services provider when they..
Need a reliable and multifaceted tech infrastructure to support routine workflows.
Do not have adequate IT personnel and time for application maintenance, repairs, and upgrades.
Expect quality-rich technology services for a fixed monthly charge.
How Can YASH Be Your Right-Sized Managed Services Partner?
YASH Technologies, a premier managed services partner for ServiceNow's offerings, empowers our clients to effortlessly enhance their technology infrastructure and unlock incremental value in pursuit of their performance goals. Our solutions are designed to facilitate a smooth transition to the virtualization of IT infrastructure while staying attuned to evolving requirements. Our focus remains on:
Cost optimization: The cost factors for a company are contingent on the criticality and availability of services they require. As a ServiceNow MSP, YASH proactively prevents IT issues and minimizes downtime, eliminating or reducing associated costs. With our transparent flat monthly fee, companies can accurately predict their monthly expenses and avoid high unexpected expenditures when implementing new technology solutions.
Risk control: YASH leverages ServiceNow to continuously monitor business risks and accelerate decisions based on risk scores. Through interactive dashboards and performance analytics, we provide organizations with granular data and in-depth risk analysis, bolstering their business continuity efforts. Leveraging ServiceNow's diagnostic reports, accessible via a web portal and mobile app, we ensure seamless access to critical information. Additionally, our AI-ML capabilities enable us to categorize and significantly reduce issue management time, transforming the resolution process from days to minutes. At YASH, our ServiceNow specialists adhere diligently to industry best practices for governance, risk, and compliance (GRC) management, ensuring optimal client outcomes.
Accountability and Productivity: In times of constant business innovation, ensuring the uninterrupted availability of IT tools supporting mission-critical processes is paramount. With a comprehensive service level agreement (SLA), we guarantee the uptime that companies require. Moreover, we help organizations fully leverage the multitude of ServiceNow functionalities to optimize enterprise productivity. Whether it's streamlining workflow automation, establishing centralized project administration, fostering engaging employee experiences, or enhancing customer support management, we activate the necessary modules to unlock the full productivity potential of ServiceNow.
Future-Ready Scalable IT Infrastructure: As technology becomes more complex, businesses must stay prepared to tackle various technical, operational, and security challenges. With our multi-year contracts featuring locked-in pricing, companies can enhance predictability concerning technical upgrades, mitigating the risk of sub-par operations as they progress through their digital transformation journey. Our ServiceNow specialists undergo continuous training to stay updated with the latest platform modules, ensuring seamless service integrations for end-users without resource constraints.
Leverage YASH ServiceNow Managed Services Accelerators:
Quicker Onboarding – 8 – 10 weeks onboarding leveraging YASH best practices
Branding  – Ready Portal templates, easily configurable as per customer branding
Value-Focused Delivery – Best trained and certified resources who go the extra mile for best customer service
Orchestrations: Employee Onboarding and Offboarding, Self-Service Password Reset, User/Account Administration, Cloud Server Provisioning, Folder Access
Virtual Chat Bots: 10s of Narratives and 250+ Automated test framework scripts for optimized testing
Automated Workflows:  AI/ML–driven platform incident management workflows
e-Bonding: Service Now e-Bonding with vendor systems when required
Empower Your Organization with YASH ServiceNow Solutions
With a range of components for intelligent service automation, IT service management, strategic portfolio management, application integration, and security operations, among others, ServiceNow has joined the list of Fortune 500 companies. YASH is proud to be associated with the brand as a premier partner, reseller, consultant, and MSP.
If you are looking to make your organization more digitally savvy, data-centered, productive, and secure, check our success stories with ServiceNow at https://www.yash.com/coe/servicenow/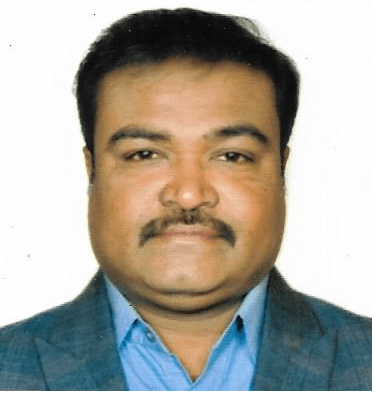 Sr. Practice Manager