Salesforce
Remotely preparing for the jobs of tomorrow with Salesforce Trailhead
Publish Date: September 16, 2020
Collaborating with teammates and free-flowing knowledge sharing is vital towards solving our daily workplace challenges. Simply walking up to your favorable specialist or your manager with a particular problem and asking for help face-to-face has always been second nature. For better or worse, COVID-19 has forced us to adjust to a whole new experience of working remotely, with the mandate of not feeling remote.
Physical and social distancing measures have resulted in work-from-home, and therefore an accelerated adoption of fully digitized models to re-place learning in-person through live video communication and social sharing.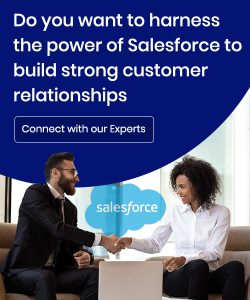 This unprecedented crisis has, on the one hand, forced companies to reinvent themselves almost overnight, and on the other, discover that the 'new normal' could serve as a blueprint for the long term.
In part-2 of the Salesforce series, we tried to understand why inspiring deep customer trust is crucial to creating deep relationships – especially in times of crisis. Today we will explore another gem from the pack – Salesforce Trailhead, which is another customizable product that has helped many brands and governments worldwide with the ability to cover the most in-demand skilling experiences in the shortest amount of time. To gauge its impact, we will look at it through the lens of the current pandemic.
Behind the rising popularity of Trailhead
Trailhead wasn't as popular a few years ago as it is today or as relevant. Trailhead education e-tutorials, launched in 2014, come in three primary levels – units, modules, and trails. User can get lessons with curated, pre-defined learning pathways, with built-in gamification (e.g., badges for milestones). Over time, Salesforce became more intensive towards certification programs – even rolling out a mobile app in 2019, making it convenient for users to complete modules from anywhere.
These series of right steps from this CRM giant, coupled with the fun on gamification, have transformed Trailhead badges as a measuring stick for skilled employability. The latest findings from The Mason Frank Salary Survey (2019-'20) have demonstrated impact, including a majority of the 2,500 respondents repeat a familiar positive refrain – they are valued by employers, well-compensated, and believe their workplaces are equal-opportunity employers. Its success in closing industry skill gaps, coupled with a sudden crisis forcing remote learning, has cemented its need for a scalable future.
Why scalable? Let us try and answer through these three skilling trends Mckinsey has predicted are likely to speed up, once the crisis ends.
Skilling trends for the 'distance economy' & the relevance of Trailhead
The gig economy had already given rise to remote experiences, sans the work-from-home for the most. The 'distance economy' has presented with an opportunity for CLOs or Chief Learning Officers to curate flexible training with relevant skills and fun-ways-to-learn modules. The crisis has also evolved its use for frontline healthcare warriors. For instance, the UK healthcare system achieved years' worth of digital transformation within weeks. Where in 2019, <1% of appointments used to take place using a video link, now 100% patient assessments are getting done via phones. Similarly, consumer banks faced the need to increase workforce cross-training to aid distressed clients who are new entrants to digital tools used from home.
Moreover, with consumers leaning more towards more e-retail & hospitality, employee roles and skills will also shift. More hiring through digital talent marketplaces will be most suitable for gig-economy workers. Now that Twitter has announced that its staff can 'permanently work from home,' its hiring and engagement model to support a decentralized & distributed workforce in a centralized way will be a constant priority .
Deploy quickly, test rapidly and iterate continuously
When it comes to reskilling and upskilling, companies are finding the benefits in lean, deep, and scalable models of learning platforms – Trailhead in particular. Smaller companies have some experience in agile ways of working by learning to make bold moves, fail fast, and try something new. Equally important for successful adoption would be the right mix of technological tools (such as SAP, Microsoft 365, etc.) and the precise infrastructure considerations (on-prem vs. cloud, privacy/security in mobile device usage, etc.).
Finally, to achieve incremental as well as sustainable improvements – it would be continuous monitoring of what is working (vs. what is not), leverage Einstein analytics, and a host of out-of-the-box apps to design long-term goals. At the end of the day, a company is only as resilient and empowered as its workforce.