Salesforce
Adopt Salesforce Lightning to enhance business efficiencies
Publish Date: September 16, 2020
Change is the only constant, and in the world of IT, change is mandatory too. Companies are transitioning from Salesforce Classic to Lightning, and they must do so. Lightning is the next generation of Salesforce that has reinvented the usability and functionality of users across the departments. Salesforce Lightning is much more than mere CRM accustomed to its innovative features such as an intelligent home page, more valuable insights, and a better dashboard to optimize workflow and productivity, etc. Attributed to the new features, users of Lightning experience perform 25% better than Classic users.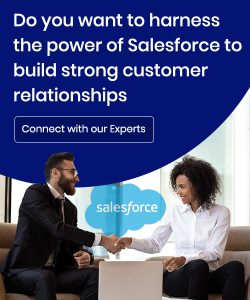 Akin to the lightning bolt, the Lightning experience is swift, visually attractive, and delivers unique experiences to its sales and service users. This smart and intuitive interface delivers a smooth user experience, enabling them to sell faster with custom notifications and an interactive assistant to focus on what is important. It is strategically designed to facilitate service teams to support customers better by picking the right cases, valuable insights, and support tools collaboratively in an efficient and cogent environment.
Having said that, migration from Classic to Lightning is beneficial. The first thing businesses need to understand are the challenges to be mitigated to reap the best out of it.
Why businesses are moving to Lightning
Businesses struggle through a myriad of challenges in this constantly evolving digital ecosystem as new technologies keep altering the dynamics. A recent survey cited multiple business challenges, making migration to Lightning mandatory. These are changing business practices and processes, the urge to stay afloat with technology and get future-ready, altering the go-to-market structure and competitive pressure. Stats show that 54% of organizations decided to undergo this transition because of the changing business process. Indeed transforming operational processes is key to evolve and grow; therefore, more and more companies are yet to embrace Lightning experience due to multitudes of advantages .
What makes the Lightning experience special for businesses?
Enhanced user experience
Admins no more need to collaborate with developers to modify or build a Salesforce page. Lightning experience allows you to rearrange the page components according to your requirements and preferences simply with drag-and-drop functionality without coding. Moving minor personalization activities to the end-user, Lightning experience enables professionals to focus on customization projects and larger app development.
Automated dashboard updates
A modern dashboard with its own database generated from Salesforce and updates automatically on an hourly basis. It shows the most recent data to users whenever they view a metric. Einstein-created dashboards can be deeply explored. For example, a sales manager is checking a metrics dashboard for a closed account, and he can fetch the data behind it by clicking on the metrics.
Improved team productivity and financial performance
While we talk about the benefits and requirements of this new transition, the next important thing to consider is the hiccups when migrating to Lightning experience. Full-proof planning is paramount before the execution; therefore, let us understand the migration challenges.
Complications in customization
Adaptability is the strongest point of Lightning experience; however, Salesforce Classic's highly customized features may make the migration challenging. But the issue can be resolved by documenting all the Classic customizations and finding the corresponding solutions to establish them for a simplified migration.
Decline in performance
Certain post-migration issues are quite possible to occur, which can impact the performance. For example prolonged page loading time and less responsiveness leading to navigation issues and hence affecting the user experience. The best way out is to diligently assess the possible roadblocks and data quality problems before migration.
Overloaded functionality
Salesforce Lightning offers an exclusive variety of customizable options making it difficult to choose for the apt functionality. It is, therefore, imperative to wisely pick the required feature to improve processes and maintain smooth operations.
Wrong timing and lack of readiness