Microsoft
Is Microsoft PowerApps only for citizen developers?
Publish Date: April 22, 2020
The arrival of Microsoft's Power Platform preceded its reputation of being a citizen developer tool – a person without the knowledge of coding should be able to create custom applications. Yet comparing professional app developers vs. citizen developers creates a few grey areas. Can you, for example, 'DIY' building your house? Maybe you can if you have all the tools readily available to you. However, it will still take you longer to 'DIY' the construction because first, you will need experts in brickwork, electricity, plumbing, painting, and more. Moreover, DIY-ers will need to treat constructing their house as part-time, as they still have a full-time job to attend to.
So are these low-code tools only for citizen developers? In this blog, we will dive into the general challenges in DIY- app development, the opportunities for businesses as well as the benefits low-code app development tools bring to the table.
DIY challenges: Why citizen developers cannot create enterprise-grade apps
The real value of low-code apps is derived from an organic partnership between the operations team (who know what is needed, and in what way) and professional developers (who know how to deliver apps in the way your business needs). Much like one person trying to DIY a house construction, businesses across industries usually struggle through common challenges around managing increasing expenses, supporting clients and growth, and delivering sophisticated IT services. These include:
Expanding IT support to more mobile users: As businesses move to Office 365, it experiences a rapid increase in the number of the user base who consume IT services. Moreover, organizations are emphasizing more on empowering mobile workers with efficiency. Subsequently, it has increased IT's struggle to cater to the needs of such an expanded user base.
Manual and paper-based processes: In this digital world, businesses experience increased customer demands and cut-throat competition, but manual business processes are the main roadblock.
Low budget & high cost to upgrade IT systems: Lack of budget to upgrade ERP systems and the dearth of app development skills are the main roadblock for organizations to sustain in the competitive business environment.
Therefore, while it is relatively simple for citizen developers to leverage PowerApps to create web-based apps using HTML, they will not be capable, scalable, or secure enough to be enterprise-worthy/grade.
PowerApps integrations – harnessing the potential for enterprise-grade apps
For applications to be enterprise-grade, the real value is only derived when created in conjunction with the benefits cloud computing brings to the table. With the ability to use the underlying CRM/ERP systems on top of Azure cloud services, aspects such as API management, Cognitive
services, SQLservices, SQL, Data Warehouse, and Cosmos are functionalities that a citizen developer is not expected to understand or leverage. From complex AI workflows, mixed reality to custom Office 365 applications for business needs, there is a multitude of ways to leverage PowerApps for your business.
Let's understand how.
Endless possibilities and opportunities
The Microsoft Power Platform is more powerful together rather than alone. The real benefits are best seen when connected to Office 365, Dynamics 365, Azure, and even external apps— to build end-to-end business solutions. When leveraged together, the disparate capabilities of PowerApps, Azure Cloud, Common Data Service, and D365 can ensure not only security, scalability, and security, but also complete governance over the opportunities it can create. Data is at the core of most apps, and PowerApps is no different. From assessment, integrations, development, analytics to administration and support, the possibilities are infinite, regardless of the industry or size of the business.
Here's a look at all the advanced functionalities PowerApps can bring for your business: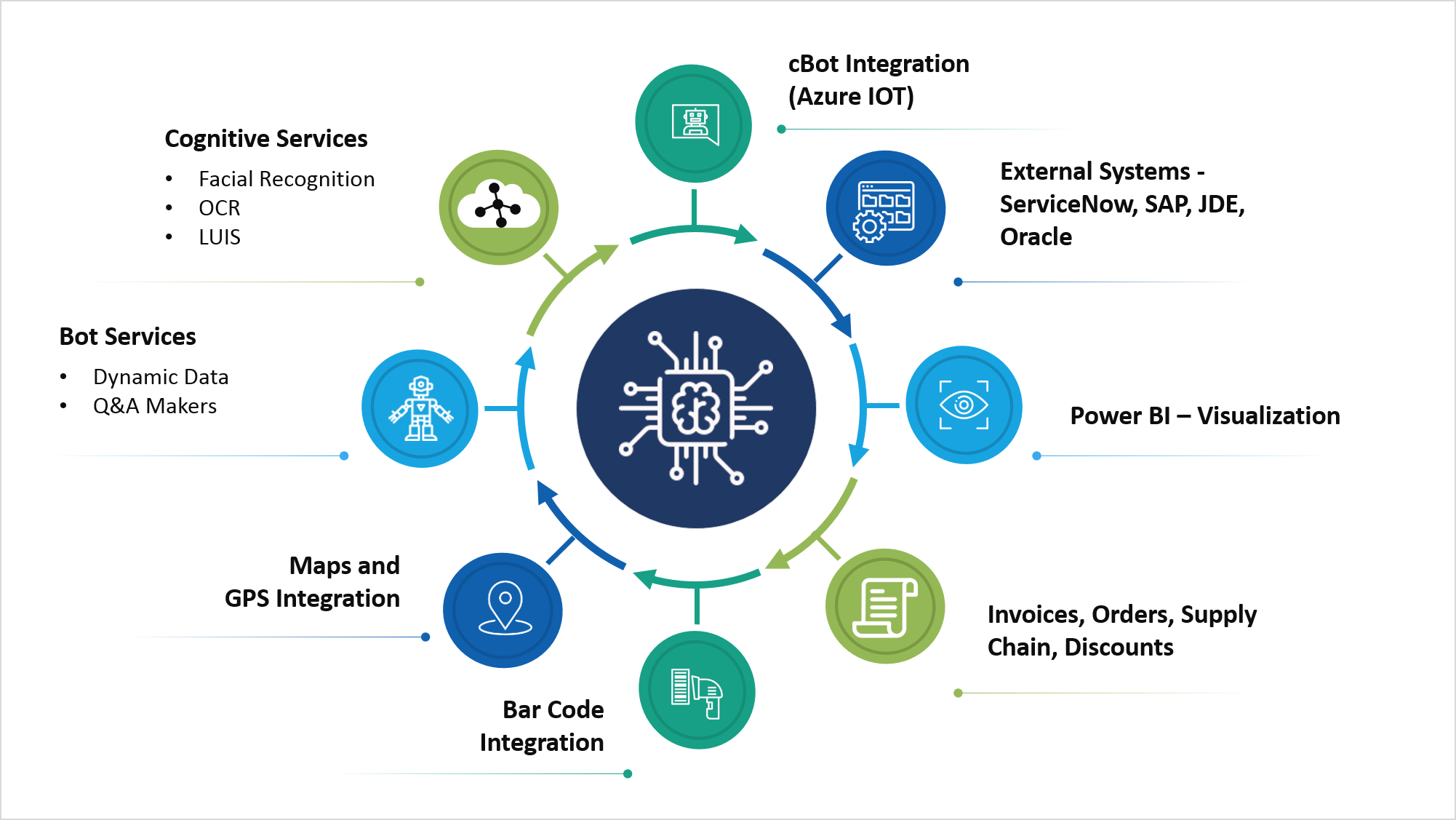 The tangible business impact of PowerApps on the cloud
Essentially, the easy-to-use and quick-to-deploy nature of PowerApps puts it at the heart of enterprise-specific challenges. Solutions can be created at lightning speed, and data can be aggregated and visualized using Power BI, and integrated with remaining business-critical applications quickly. A recent Forrester study cited PowerApps reduced application cost and efforts by 70% . Some of the most-valued strengths for businesses have been:
Easy-to-use and straightforward tools: simple drag-and-drop approach, well suited for app deployment as many times, and as fast as one month
Innovative AI-features: integrated AI and Azure services, including machine learning and vision, AI capabilities in apps and workflows
Easy integration: connecting people, process and data with Dynamics 365, an enterprise-grade technology supported with advanced security, connected social & digital platforms
Tighter collaboration with IT and business teams: due to its advanced governance and administration, making it possible to transform business processes while still being compliant and secure
Moreover, PowerApps is capable of supporting over 2000 employees in a single organization – a huge advantage to exploit for expanding mobile workforces. Besides, mobile apps created on PowerApps are more secure as they are tied into Active Directory and multiple Microsoft security solutions. Case in point: A team of seven members at G&J Pepsi used Microsoft PowerApps, Power Automate, and Power BI to develop custom applications and automate the store audit. It not only
More than the sum of its parts
The most significant advantage of PowerApps now as a leading choice for AD&D pros in businesses. However, the product line can be confusing and overwhelming for most. With more than 17 years of experience, over 600 pool of Microsoft consultants, 50+ pre-built cloud solutions for use across sectors, YASH has helped more than 200+ companies worldwide to design, develop and deploy business apps with ~70% less app development time and cost.
This is mainly to highlight that at the end of the day, instead of worrying about how to use the tools can help, business leaders should be able to instead focus on turning innovative ideas into organizational solutions that solve business challenges, save money, and valuable resource time.
to explore how the expertise from YASH Technologies on PowerApps services can transform your business challenges into competitive advantages? Explore our offerings for your business here.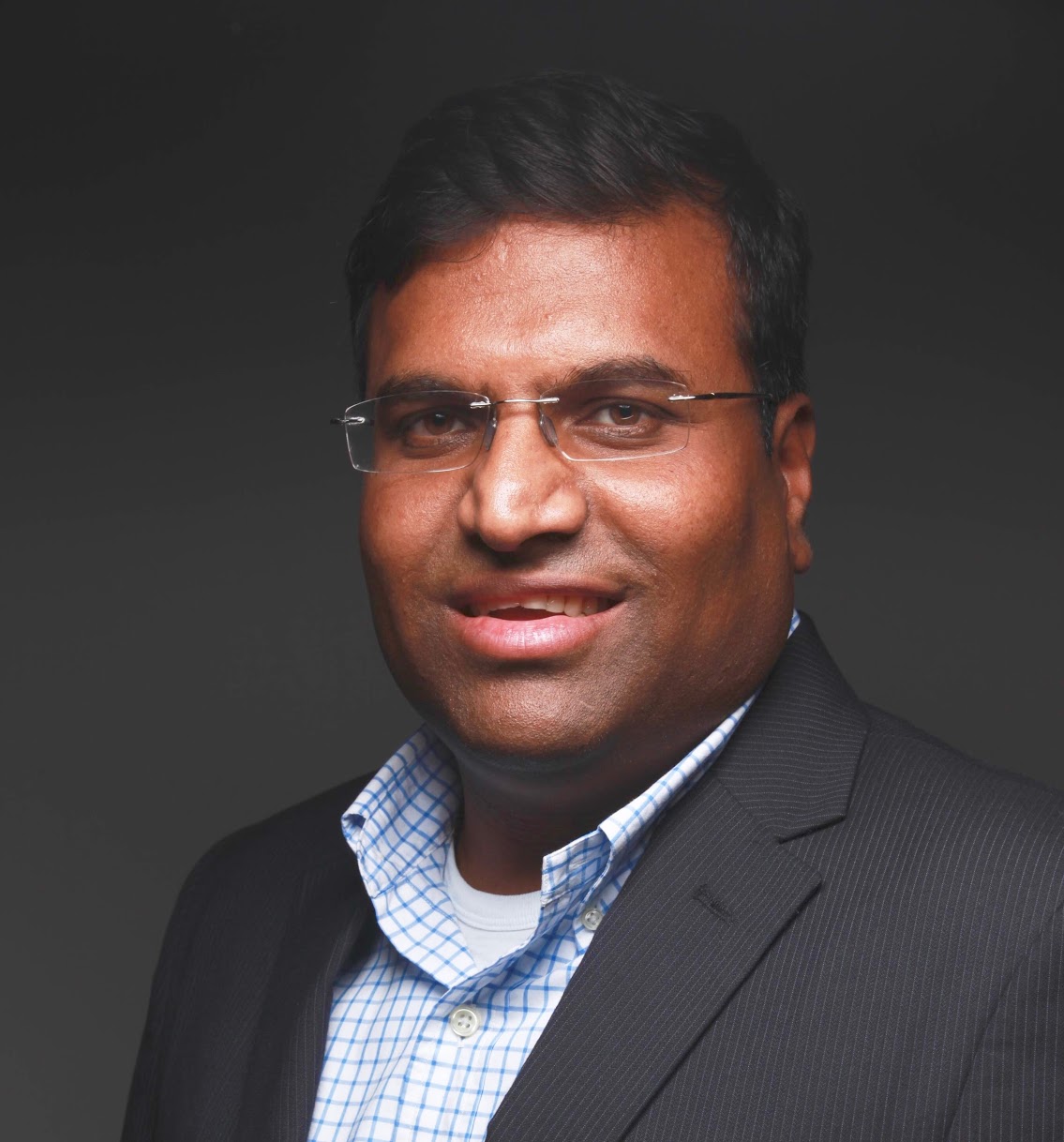 Vice President – Microsoft Cloud Services