Cloud
Hybrid Cloud Solutions: The Need
Publish Date: October 5, 2017
The future for many organizations is a hybrid cloud. Businesses of all sizes are increasingly turning to blended infrastructure as it combines the best of all worlds: public, and private cloud, and dedicated servers. Organizations are accelerating their use of cloud computing infrastructure across all industry verticals and application segments. There are varied reasons for the move to more cloud-based IT services, but the intent is clear. The need for increased business agility, differentiating innovation, IT costs reduction and accelerated business growth and performance all play an important part in the decision to deliver more services on—and move more applications to—both private and public cloud services. With the rapidly changing business environment, industries cannot solely rely on their legacy systems as they need to be maintained and any up gradation requires a lot of efforts. Adoption of cloud technology cannot solve all these problems but selecting the right mixture of physical infrastructure or on-premise infrastructure and cloud deployment could. This is what making Hybrid cloud solutions popular and making it possible for the industries to achieve the performance needs and agility.
Benefits of Hybrid Cloud Solutions:
Overall IT cost can be reduced by 20%, reduced TCO
Lower risk by adopting hybrid cloud before moving entirely to cloud environment.
Security is enhanced by using dedicated hardware/software resources.
Architectural Flexibility.
Scalability
Hybrid Solutions by the Clouds:
One of the major reasons for companies to move to the cloud is the use of legacy apps. Every company cannot afford to have all the resources to develop new apps for the cloud environment or to start everything up. For legacy apps, Hybrid Solutions are always the best choices to adopt cloud computing. Choosing a cloud provider by its Hybrid services offerings is more complicated than choosing from the public or private cloud. The hybrid cloud model advantage for any organization is that the security concerns are addressed by private cloud while public cloud infrastructure can be leveraged for analytics services. Presently, AWS has the industry's largest set of hybrid capabilities spanning across networking, storage, security, application hosting and deployment and management tools to make it easy to integrate the cloud as a secure and seamless extension of your existing investments. Google has 100+ solutions but is still smaller than AWS and Microsoft Azure.
However, in IaaS all clouds are offering the same and equivalent services. Now if you want your cloud to be integrated with your on-premise infrastructure you would need a site-to-site VPN solution. This is where Google Cloud Platform faces some issues like interoperability is very limited, and also some devices and features are very less as compared to AWS and AZURE. For example, the Google Cloud VPN can't handle tunnels where multiple CIDR blocks are included.
One of the biggest concerns before adopting any Hybrid Cloud solution is Security. Security in Hybrid Cloud can be achieved using the Active directory, and with the help of AD Connector, you can connect your on-premise Active Directory to AWS. To connect Web Apps feature and the Mobile Apps feature in Azure App Service to on-premise resources behind your firewall Azure provides Hybrid Connection which can be shared by Multiple Web Apps or Mobile Apps.
Below is the table to show different services offered by AWS, AZURE, and Google in Hybrid Solutions

The table above based on information available on Google, Amazon, and Microsoft.
Customers who are having windows client or windows server licenses can get the benefits of reduced costs for virtual machines with Azure Hybrid Use Benefit. This includes Windows Server 2008R2, Windows Server 2012, Windows Server 2012R2, and Windows Server 2016 and Windows Client includes Windows 10. By using Azure Hybrid Use, Benefit customers can save up to 40% of cost on virtual machines. In AWS a dedicated hardware connection (VPN) can be created between the Amazon Virtual Private Cloud (VPC) and a local data center to achieve great flexibility in scalability, high availability, disaster recovery, testing and evaluating new technologies.
Hybrid Clouds are often used by the companies who do not want to move completely to the clouds and want to keep their data and systems in-house. Azure provides an easy way for Hybrid Cloud Implementation, one of the reasons behind this is Microsoft has already seen the need early on. Azure is having a considerable level of support for Hybrid Clouds. You can run your Azure applications on Azure Stack using your onsite servers. Other than these Azure is providing Azure Stack, Hybrid SQL Server, and Azure StorSimple to manage and maintain Hybrid Clouds. When it comes to hybrid cloud Microsoft's long history of working on enterprise, IT gives them an upper hand. While on the other hand Amazon and Google still strengthening their capabilities, and investing a lot to catch up the market trends.
Get more than what you think with YASH Cloud Services
Murtaza Kanchwala, Senior Technology Professional – Innovation Group – Big Data | IoT | Analytics | Cloud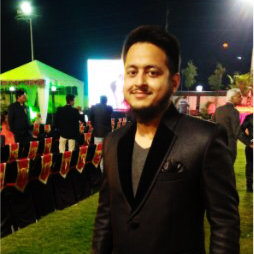 Senior Technology Professional – Innovation Group – Big Data | IoT | Analytics | Cloud