Microsoft
Has SharePoint gone "Rogue"?
Publish Date: October 24, 2019
SharePoint is evolving; don't call it a "rogue," not YET!
Developed by Microsoft, SharePoint is a document management and collaboration tool. It is an intranet and content management system used for internal purposes to help and bring an organization together on one platform.
More than 78% of the Fortune 500 companies use
Microsoft SharePoint
. Between the years 2006 and 2011, licenses issued topped well over 36.5 million licenses.
Importance of Microsoft SharePoint
The central functions of SharePoint are i) to store documents in an efficient format as compared to conventional folder systems, and b) bring an organization together so that all the concerned people receive critical information relevant to them.
Benefits of using SharePoint:
Create, store, and share content on the web
Teamwork isn't about where you are; it's about being connected. You can connect, store, and share content on the web wherever you are, only with SharePoint. Build internet sites, websites, and document libraries; create pages and lists to share information across the organization and what have you. Besides, users can add web parts like texts, images, and documents to format and customize content.
The Microsoft advantage
SharePoint is maintained by Microsoft, which in itself is a significant advantage since the platform works with all the other products in the Microsoft suite. So if you work with Word, Excel, or PowerPoint or other products of the Office Suite, SharePoint works natively, enabling additional features. For instance, multiple people can work on the same document at the same time or use a pie-chart from a document and publish it as part of a webpage in SharePoint. Add to that the benefit of being able to access all this information on your mobile, anywhere, anytime.
Context around folders and documents
By tracking all the versions of the document, SharePoint is useful in bringing context. For instance, with a traditional folder setup, users do not have access to various version histories for each document or view any changes to the file name. On the other hand, with SharePoint, there's a lot of information provided about the file. It's more than a file sitting in a folder; it's a progressing piece of information that has a history as well as context.
Empowers effective communication with staff members
We have all sent group emails. The problem with this approach is that a lot of information is ignored or even lost, and information may not reach the people who need it. Bring collaboration to the table with SharePoint so that the staff can see the critical information and communicate without losing time.
Central location to store all information
Store all types of information, such as essential updates, meetings, or events. SharePoint gathers all the information at one internal place so that users have easy access to the information they need. Use SharePoint to share general warnings about specific customers or incidents that everyone needs to be aware of. With SharePoint, post the message, and everyone will be able to access it from there.
Support and promote collaboration
SharePoint is designed to facilitate collaboration within an organization especially when it has employees working remotely. With SharePoint, staff members can associate with each other via a portal. In the traditional format, employees interacted only during company meetings, SharePoint brings those people together so everyone can work together, all the time. Collaboration nurtures innovation and builds a company culture that promotes creative ideas.
So, what went wrong with SharePoint?
Despite some substantial advantages and huge patronage across the globe in varied industries, we have probably heard a lot of people complain about the platform. But what is it that they didn't work for them?
Complicated setup and maintenance
Many people think that they can buy SharePoint and get started. Unfortunately, that's hardly the case. SharePoint does have some out-of-the-box functionality that can build useful things. But if you want features that meet the needs of your organization, you'll need to work with a developer. That's one of SharePoint's weaknesses. Even after the customization, the complexity isn't over. It multiplies because now you need to maintain and update it. Besides, if you want to install a new plugin, you may need to bring a developer back in.
Need for employee training
Using SharePoint to get the most out of it needs some training, even for the most tech-savvy employees, especially if you've done a lot of customization. If you have more than a few employees, training is going to be expensive. Getting all of your employees trained is only going to add to the time before your company starts reaping its benefits.
If you have worked with SharePoint, you are a witness to this behavior. You need to track down a document from a few months or a year ago, and it's not where it should be. The documentation that says where it's supposed to be is wrong. You have not just lost crucial hours looking for it but the document too.
A large number of features, extensive customization, and the sheer variety of use cases within a single company result in things get complicated rather quickly. Things escalate in the wrong direction when the SharePoint intranet workflows and best practices break down. Files get forgotten and misplaced. And before you realize, there is a big mess on your hands, and soon, SharePoint becomes more of a trouble than a tool.
SharePoint is vast and powerful in its current avatar. But if you're expecting frequent updates with exciting features to help your company be more productive, you may be left disappointed.
How will YASH help you navigate the bumpy ride of using this Microsoft tool?
Experts at YASH have the experience to be able to assure that implementing the SharePoint software while not a breeze is something that can be executed well. They further stress that it is the work that you do before the execution that concludes whether it is successful. Assess your requirements and determine what you need SharePoint for in your company.
We list the three essential factors to consider for an effective SharePoint implementation:
Perform business analysis and discuss all requirements
Understand the SharePoint service model that's apt for the business
Train employees to use SharePoint
We apply our decade-plus years of expertise in SharePoint consulting to address various SharePoint-related challenges, both technical and strategical.
We help our customers to build a multifunctional SharePoint ecosystem that supports various business activities such as internal and external collaboration, workflow, and document management within the same platform.
Our focus is to create a productive, collaboration-driven environment that enables secure business activities and empowers employees to fulfill their tasks with lesser time and effort spent.
We work to set up step-by-step and systematic workflows to support continuous working processes and facilitate complex business cycles. Besides, we empower employees to act in compliance with the set quality standards.
Experts ensure that you take optimum advantage of SharePoint's non-trivial capabilities, such as knowledge and innovation management.
From SharePoint consulting to development and from migration to support and maintenance, YASH supports organizations at any stage of their SharePoint maturity. Are you keen to know how SharePoint can help you improve office productivity and improve collaboration?
YASH Technologies is an IT Support and IT consulting firm that helps organizations globally. Our domain experts can help you make optimum utilization of new technologies like Microsoft SharePoint.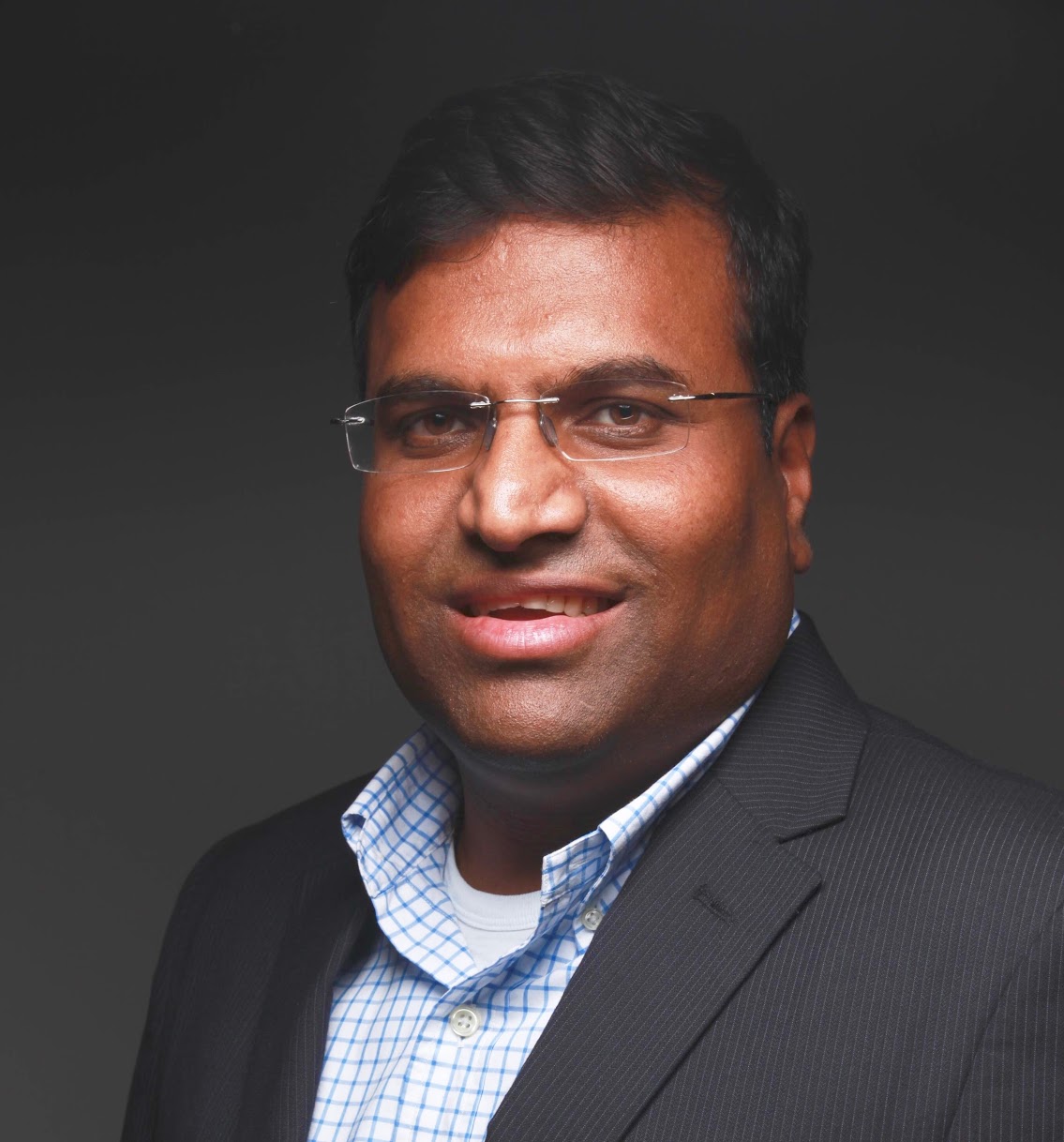 Vice President – Microsoft Cloud Services