SAP EWM
Supply Chain
Driving Wholesale Distribution Success with these Five Supply Chain Actions
Publish Date: October 7, 2022
Wholesale distributors are an integral part of every supply chain. They aren't merely intermediaries but a significant part of the supply ecosystem. As multi-trillion-dollar participants, their capabilities and incapabilities impact other supply chain participants. But often, wholesale distribution is governed by ancient practices that don't work and, in fact, result in challenges.
Technology is undoubtedly an effective solution to daunting challenges like shrinking profits, dynamic demand patterns, overstocks, and warehouse concerns. But how can it help wholesale distributors streamline their processes, resolve challenges and succeed? Here's the answer.
5 Supply Chain Actions to Help Wholesale Distributors Succeed
From adopting the right demand-supply strategies to streamlining warehouse management, these five actions can help wholesale distributors strengthen their position and deliver better value across the supply chain.
1. Build a Demand-Driven Model_
Today, it is consumer demand that drives the market. Wholesale distributors may be working extensively on volumes. But volumes should be demand-driven. Thus, wholesale distributors must create a forward-looking demand plan based on geography, channels, and customers. Accordingly, building advanced modeling capabilities can enhance forecasting accuracy across the product lifecycle.
2. Optimize the Inventory
Wholesale distributors can use SAP-based solutions that cover the critical inventory part. It can help them assess existing inventory, compute stock requirements based on demand and maintain adequate inventory levels to keep retail supply undisturbed and consistent.
3. Align Buying and Stocking Policies
Aligning buying and stocking policies can help wholesale distributors optimize gross margins. But at the same time, it can help them understand supply-side constraints and reduce replenishment costs in the long run.
4. Adopt Fact-Based Operations
As mentioned earlier, many wholesale distributors work on conventional processes and approaches. But these techniques wouldn't necessarily work in the digital age, where uncertainties keep hovering, and demand turns more dynamic.
So, wholesale distributors must adapt to fact-based operations that enable higher-level supply chain capabilities like multi-echelon inventory optimization, working on what-if scenarios, activity-based pricing and risk management, etc.
5. Streamline Warehouse Management
Warehouses have become an essential factor from a strategic standpoint. No. It isn't only about space availability. Warehouses must be aligned with the market's demand dynamics and equipped with the latest technologies. It can help wholesale distributors stock only as much as necessary, better control inward and outward movements, streamline administration, manage logistics, etc.
An SAP-based warehouse management system can help cover various aspects of modern-day warehouses. Let's see how YASH can help.
Warehouse Management Made More Efficient than Ever with YASH!
Are you a wholesale distributor looking for efficient warehouse management solutions to keep up with the demand while, at the same time, managing space? YASH can help with its SAP Extended Warehouse Management (EWM) solutions.
Our SAP EWM solutions include everything from elementary advisory to building a responsive warehouse aligned with the demand factor and handling complex logistical operations. Our EWM services include consulting and advisory, PoC, assessments, Proof of Value, and Optimizations. We extend our support to provide EWM implementation, upgrades, roll-outs, migration, and maintenance.
We focus on aligning all internal warehouse processes, including good receipt and issue, cross-docking, slotting, and shipping. In addition, we help enhance inventory capabilities featuring increased real-time inventory visibility, intelligent storage, and a monitoring cockpit. Click here to connect with us and learn more.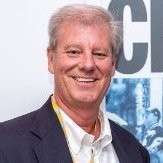 Senior Account Executive