Global businesses spend an average of €300 billion per year on warehousing services. E-commerce growth and increasing global supply chain complexities have further inflated warehousing costs. Besides, the pandemic elevated consumer preference for online shopping to unprecedented levels with the expectation of rapid order fulfillment.
While many logistics service providers are expanding their workforce to address this massive demand, upgrading warehouse management processes is imperative to remain competitive. This involves tapping into Industry 4.0 technologies to drive measurable outcomes. Interestingly, Industry 4.0 is not limited to automating repetitive tasks or using robots; it also involves leveraging data analytics for process improvements, sensors to determine stock levels accurately, and optimizing warehouse space utility.
Yet, challenges remain when it comes to ensuring a seamless supply chain. It is critical to have an evolved and agile warehouse management system that digitizes and accelerates warehouse operations. And SAP's Extended Warehouse Management (EWM) delivers precisely that.
How SAP EWM enables Industry 4.0 and warehousing operations
Designed to future-proof supply chain operations and support business growth, SAP EWM can seamlessly integrate into the logistics environment and support multiple warehouse processes at the granular level. Let's delve into how it can help achieve your Industry 4.0 goals.
Improved task management: SAP EWM communicates directly with control levels and streamlines tasks in warehouses with high-rack storage and automated storage and retrieval set-ups. Its Material Flow System (MFS) feature enables you to organize the movement of goods without third-party warehouse control units. While configuring MFS, you can sub-divide warehouse tasks into smaller tasks for faster completion and better outcomes. It also offers voice functionality to shorten search durations and eliminate errors while picking items per planned shipments. Additionally, enterprises can link SAP EWM with its transportation management system to meet delivery targets more effectively.
Streamlined workforce management: Efficient time and resource management at every order fulfillment stage are crucial for optimized warehouse operations. SAP EWM drives efficiency by restructuring the workplace with a systematic framework enabling employees to know their work location and responsibilities. It also offers real-time insights on worker performance so managers can identify gaps and develop solutions to improve productivity.
Rapid scanning: In warehouses, there are multiple ways to scan products using barcodes, labels, and bin locations. However, this is challenging because workers need to pick thousands of items for daily shipments. SAP EWM's advanced radio frequency identification (RFID) capability makes it easier for warehouse teams to capture all essential details on a product with just one quick scan. Product identification with RFID in EWM is contact-free, and multiple tags can be generated simultaneously. It helps control the movement of goods more accurately and guarantees high product quality while protecting consumers against counterfeit goods.
Cost control: When warehouse operators fail to follow the first-in-first-out approach for perishable goods, it results in poor usage of space and resources and substantial wastage. SAP EWM maximizes warehouse space utility and reduces inventory loads by identifying batches from where an item should be picked first, lowering storage costs and wastage.
Reduced data redundancy: Although storing warehouse data in two or more places may not seem like a big deal, managing it is challenging when multiple data sets pile up on a server. SAP EWM embedded in S/4 HANA reduces data redundancy by storing complete warehousing and transactional data within the platform's database. Also, managers can read transactional data directly, without an expected goods receipt. Eliminating redundant copies translates into reduced storage expenses and network loads, freeing up resource bandwidth.
Warehouse insights: SAP EWM comes with a Warehouse Cockpit that offers users access to critical statistics about their warehouse graphically. Using pre-defined charts makes monitoring different warehouse activities easier and evaluating operational productivity. These insights help optimize resource allocation for quick order fulfillment and minimize empty travel distances.
The Bottom Line
By enabling business owners to transform operations in sync with their Industry 4.0 strategy, SAP EWM simplifies their IT landscape and ensures a higher ROI. It is a comprehensive system to operate modern warehouses without any middleware. YASH Technologies is a trusted SAP partner with over two decades of proven expertise in managing SAP-led digital transformation, deployment of on-premise and cloud solutions, system migrations, conversions, and support services.
To know how we can help you adopt Industry 4.0 practices with SAP EWM, write to us at ewm@yash.com.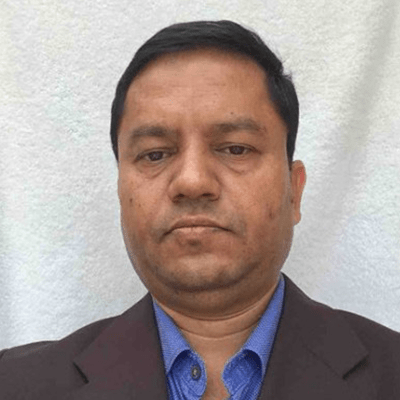 SAP Solution Architect