SAP
Real-Time Tracking System for SAP Extended Warehouse Management
Publish Date: August 9, 2021
Real-Time Location Systems (RTLS) are born out of the need for real-time tracking of goods and personnel to maintain smooth operations. All RTLS applications consist of a transponder, a receiver, and software to interpret signals and data. Depending on the application, RTLS can be used for various purposes ranging from obtaining timestamps to gaining granular visibility and constantly updated time data. An ideal RTLS can locate, track and manage assets, inventory, or human resources accurately. This helps industries with specific applications as well as warehousing operations to make data-driven decisions, knowing the right location of high-value assets and employees assures an undisturbed supply chain.
RTLS is becoming more relevant for industrial usage as more industries digitize due to the market evolution's pace since the pandemic. As an add-on to the SAP Extended Warehouse Management systems (EWM), the RTLS service provides pertinent information for intralogistics processes. It assists a flexible and ready-to-use integration of EWS processes to your standalone enterprise on application. In this blog, we will explore its tangible benefits for your operations.
Troubleshooting features of RTLS
Satellite relay solutions may be efficient for location mapping but failed to be of any use within buildings. RTLS finetunes the signal reception to determine the position of objects and people within closed spaces. The main objective of integrating RTLS with SAP EWM is increased flexibility and extensibility to other platforms within the SAP ecosystem. By leveraging the potential of RTLS, it is possible to give a massive boost to business objectives. The RTLS interface on SAP EWM provides three basic tables of study:
Mapping of RTLS zones, i.e., storage
Mapping of RTLS objects, i.e., product and human resources
EWM business actions, i.e., warehouse task confirmations and warehouse tour statuses
Within these buckets, RTLS oversees:
Location information on production compliances
Positioning of logistics traffic
Clear supply chain visibility and enhanced security
Easy shop floor finding of tools and personnel
Intelligent collision avoidance system
Digital distance control under COVID-19 protocols
Reliable material flow
Further value-adds
To correctly identify customer use cases for RTLS, SAP EWM offers a focused workshop with an overview of the intralogistics use of RTLS and the modes of implementation. This hands-on experience of the SAP architecture helps customers understand the landscape, documentation, extensibility options, and support SAP can provide. These include:
Automation of system postings with radio frequency modules
Replenishment control so that an empty box automatically triggers the supply chain
Production control for supply bottlenecks with dynamic adjustments to the production schedule
Estimating actual processing times inclusive of travel distance calculations
Route optimization with heatmaps using analysis of historical data
As an investment in the future
RTLS acts as a tool in the present scenario and as a goal for the times to come. Saving time through process automation, reducing manual labor with targeted resource savings, reducing throughput time, preventing errors, and eliminating search times help create a futuristic outlook to warehousing and other industries. RTLS can create a digital twin by tracking work steps on the shop floor, adhering to quality management, allowing for a more current approach.
Know more on how RTLS can transform your warehousing company in real- time from YASH experts on SAP qualified EWM solutions. Explore our services at www.yash.com.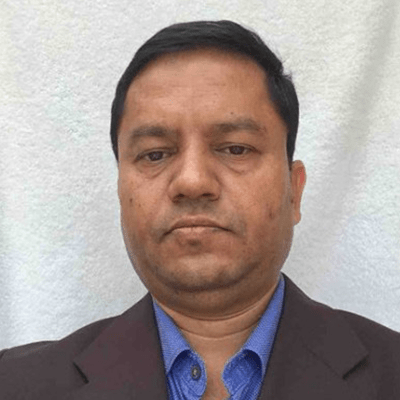 SAP Solution Architect