SAP
SAP native barcode scanning application for better EWM functionalities
Publish Date: March 16, 2022
As we move towards a digital future, more enterprises worldwide are shifting focus from legacy applications to adopt cloud solutions for optimizing various business processes. It is imperative, especially for the warehousing industry, which finds itself in increasingly dynamic environments amplified by the recent global health crisis. The best approach for tackling the unexpected challenges to the global value chain is to ensure the longevity and flexibility of your warehouse.
The release of SAP EWM solutions on the S/4HANA Cloud 1811 brings the top-tier SAP warehouse management functionalities to the cloud ecosystem. Customers who want to run their warehouses on the cloud now have an armory of SAP native business applications available to them for a lean curve of governance across the board. Mobile technology plays a crucial role in the success of the seamless integration of digital solutions.
Effects on the warehouse workflow
Installing mobile channels that are easy to use contributes heavily to the smooth undertaking of enterprise transformative operations. The warehousing workforce requires fast-performing mobile applications, preferably in their handheld devices, to fast track their hands-on responses to the challenges faced on a day-to-day basis. A good warehousing application should be aesthetically designed and efficient with specialized features such as barcode scanning, secure device sharing, offline capabilities, and in-app data sharing.
Instead of turning to a third-party provider of such applications, SAP users now have the option of a ready-to-use mobile application that provides all the functionalities mentioned above and more within the SAP ecosystem called Beyond-RF
Key features of Beyond -RF
SAP provides a variety of tools and Application Programming Interfaces (APIs) for building high-performance solutions. Beyond-RF is essentially a barcode scanning solution that supports various work processes locally across the warehouse. It features a familiar interface that requires little to no training, empowering frontline workers. It allows ready access to SAP EWM data in real-time with trusted accuracy.
Through the application, users can perform various tasks such as
Secure packing of goods
Safe receiving and put-away
Easy packaging
Automated scrapping from inventory books
Efficient bin-to-bin transfer
Effective handling of ad-hoc goods issues
Inventory counting on the go
While using the application, customers can experience fast performance barcode scanning in SAP native environment that does not require extensive user training, along with voice and speech recognition technology. Additionally, the application operates unbroken on both online and offline modes with data isolation for device sharing. The application allows for the use of device standard features to their full potential. Moreover, it is easily implementable in just a few days.
Mobile solutions for holistic stability
The more updated your warehouse management technology, the easier it will be to navigate any disruption. A holistic outlook with transparent and accessible data can reduce the risks and increase the dependability of the staff and customers, ensuring no trust deficits.
Join our interactive 30 minutes webinar with our SAP experts, as they deep dive into the roadmap to warehousing excellence.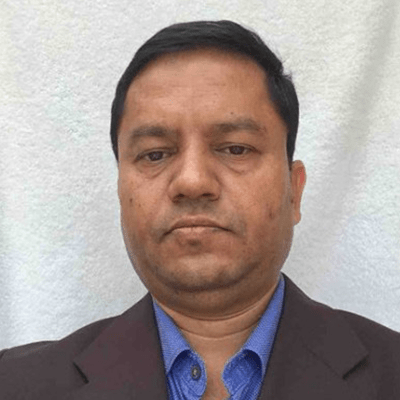 SAP Solution Architect