Supply Chains
How Can Distributors Make Supply Chains Even Better?
Publish Date: July 29, 2022
Critical Role of Wholesale Distributors in the Supply Chain
Wholesale distributors are currently dealing with many challenges. Some of them are new competitors, demanding customers, shrinking margins, and growing costs. However, wholesale distributors add significant value to the supply chain and tagging them as intermediaries might underrate their crucial role in the supply chain. Their extensive market knowledge, retailer contacts, and understanding of consumer demands, buying habits, and preferences put them in a strategically crucial position.
Functions of Wholesale Distributors in the Supply Chain
While contributing effectively to the enhancement of the supply chain management, wholesale distributors have to face many supply chain management risks, including product availability and timely delivery, delivery and installation, and managing a chain where technology drives rapid product cycles. However, overcoming these challenges, wholesale distributors help manufacturers maintain cash flows by purchasing various goods.
On the other hand, they cooperate with retailers by allowing payments in installments. They fulfill the crucial responsibility of promptly transporting goods to retailers when their demand arises. Their extensive network across a region helps them cover every single retailer tied up with them. Thus, they preserve harmony and collaboration on both of these fronts.
Despite the above, many manufacturers and retailers try eliminating distributors from the supply chain to achieve better commercial benefits. So, while intermediating between manufacturers and retailers, wholesale distributors can add more value to the supply chain and maintain relevance. Let's see how.
Three Ways Wholesale Distributors Can Better Contribute to the Supply Chain
Increasing Process Efficiencies
Manufacturers and retailers look at disintermediation to reduce costs and enhance efficiencies. Distributors helping both parties achieve these objectives will benefit from maintaining business relationships.
The key is accelerating operations, minimizing waste, and making manufacturers and retailers more responsive to optimize supply chains by automating warehouse operations. Distributors must compete with direct delivery systems by expediting delivery, simplifying returns, increasing personalization, and curbing transportation costs.
Retailers try to maintain revenue and meet consumer demands through regular and adequate supply. On the other hand, manufacturers look to hike product prices to offset the impact of rising overheads. Distributors must help both resolve their concerns by ensuring quick and cheaper deliveries.
Enable Data-Driven Business
It isn't manufacturers but wholesalers near the ground who are closely monitoring the market. Accordingly, wholesale distributors should give up on instinct-based decision-making and adopt technology-based data acquisition and analytic processes.
These real-time market insights will help manufacturers know what's happening in the market and respond to the situation appropriately. The data can also help both parties identify pain points, analyze individual retailer performance, and predict consumer behavior to respond to the evolving situation.
Optimize Resource Use
Distributors can use CRMs to gather valuable customer data, identify the most commercially essential customers and devise measures to increase customer loyalty through customization. It can help manufacturers, distributors, and retailers (who are interdependent) increase and sustain sales.
The CRM can help create a unified view of the customer and enhance customer engagement throughout the supply chain. Distributors can integrate the CRM with an ERP to enhance its use and improve customer management.
Leverage Technology with YASH!
YASH Technologies works closely with many distributors across various supply chain ecosystems. We help distributors increase their value to the supply chains they are associated with and help drive relevance.
Our offering, 'YASH WholesaleOne,' is designed to help industry players respond to operational risks proactively, optimize supply chain visibility, and drive efficiencies through optimized product mix and inventory planning.
Click here to know more about YASH WholesaleOne.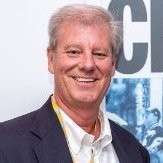 Senior Account Executive