Automation
Chemicals
Chemical industry has started to embrace the new digitization transformation with full interest
Publish Date: May 16, 2018

Chemical companies are quickly adapting to the digital world. The importance of products, equipment, and personnel is well understood, and the transformational change has begun its journey. However, this change also brings some challenges: Internal to the organization related to operations and resources and external to meet best practices with pace and agility.
Challenges for Chemical industry
At an organizational level,
Analyze operational data and support business critical functionality
Manage track and trace abilities.
Meet governmental regulatory compliance.
Improve organizational transparency
Problems in order processing in multiple currencies
Difficulty in

sales and operations planning processes,
fulfilling customer orders on time
processing bulk collection and payment processes
fetching customer information

Data integration latency
Inability to

Get consumer-driven product offerings to market
develop safety measures
get rid of obsolete planning decisions
Overall Visibility from planning to execution
Prioritize project portfolio and product development decisions in alignment with corporate strategy.
View invoice statements under a single umbrella
On going efforts on new products development

Delays due to any reason
Inefficient strategic plans and inflexible system and operations
Deficiency of

reporting and operational tools for billing processes
visibility for material flow, inventory, order management, warehousing and shipping operations, supply chains
real-time inventory status view
real-time view of ongoing maintenance activities and asset performance indicators hinders timely decision-making
transparency into project resource demands and allocation leads to project delays as well as low resource utilization.
Analysis tools leading to downtime and increased failures

Limited

ability to analyze data
ability to share data, information, and practices
inventory visibility driving supply shortages
To maintain competitiveness, organizations must be ready to meet new digital challenges to respond to customer needs. Digital changes provide data related to products, processes, and people which can be used for decision making and to take necessary actions.  However, this data needs the help of technologies and analytical capabilities. Chemical companies need to decide whether they have competencies and a strong software foundation to start before starting with the implementation.
The steps for implementation:
Plan the roadmap for the digital journey
Get organizational ownership and managerial buy-in
Improve Agility
Develop a digital culture
Study competitive market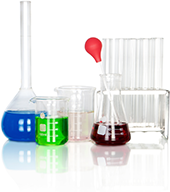 Role of SAP S/4HANA in digital transformation
SAP S/4HANA provides chemical companies a proven framework to adopt industry best practices while attaining operational excellence across the full value chain. SAP S/4HANA has core functionality in the areas of asset management, procurement, supply chain, manufacturing, sales and marketing, sustainability, and finance. Therefore, it can provide configuration for business processes specifically critical to the chemical industry. SAP S/4HANA supports end-to-end processes to improve procurement, sustainability, asset management, supply chain, sales, marketing and service, and manufacturing. In summary SAP S/4HANA,
Provides simplified business processes for chemical industry shifting the operation from multi-step and batch driven processes with large visibility to real-time processes.
Supports single-step, exception-oriented models with simulation and decision support using MRP cockpit.
Provides current and future asset health trend information based to have efficient asset maintenance to manage cost, time, work, risk, and performance.
Complete snap-shot of the procurement by providing the overview from contracts to performance and spend
Overall visibility of the sales from Quotes, contracts to revenue
Improving the overall efficeincy of the users
Performance Benefits with SAP S/4HANA
A decrease in unplanned asset downtime or outages
Faster management of project tasks and time to market
Better adoption capabilities by users as it can be accessed on any platform like mobile, desktop, laptop, tabs etc.
Improved labor utilization, manufacturing execution and function, and supply chain planning
Increase in operational efficiency, contract management, customer billing productivity, customer satisfaction, forecast accuracy, gross margins, inventory accuracy, on-time delivery, order management, project and portfolio management resource productivity, return on assets, revenue from new products, visibility into actual profitability
Lower cost of ownership, EH&S management cost, manufacturing cycle time, R&D expenses, service and maintenance costs, supply chain planning cost, Overall logistics cost,
Reduction in days in inventory, DSO for large customer volumes, change cost, noncompliance costs, IT costs, order fulfillment lead time, sales and operations planning cycle time, scrap, supply and inventory planning cost, revenue loss due to stock-outs, invoice processing time, total manufacturing costs.
Better handling of the stock using the DDR functionality
Digital transformation is a journey. The chemical industry has started to embrace the new digitization transformation with full interest. However, it is quite clear that digitalization is sure to bring a lot of changes. These changes can be brought using some latest technologies like internet of things (IoT) and robotic process automation (RPA), Leaonardo etc. These changes will bring opportunities for innovation, expansion, and growth. A robust and apt software foundation with strong operating models is required to help coordinate business plans and digital solutions to harness efficiency and transparency.
Looking for more information on SAP S/4HANA? Watch on Demand Webinar
Vamsi krishna Solution Architect @ YASH Technologies

Solution Architect @ YASH Technologies