Dynamics 365 CRM is a customer relationship management software tool from Microsoft that offers more extensive features than a standard CRM. It is a cloud-based CRM solution that helps drive sales productivity and improve the value of your marketing efforts via social insights, business intelligence, and campaign management. It consists of different apps for modules and Add-ons. The dynamic 365 CRM enables businesses to complete cycles, from lead generation to deal closure and order shipment.
One of the primary services is the Dynamics 365 field service, the best management software for businesses that rely on flawless on-site service deliveries. The solution is a complete package to manage and track field operations, resolve miscommunications, eliminate delays, and more.
The other applications of Dynamics 365 CRM are Customer service, Marketing and Sales, Finance Management, IT and HR.
Microsoft Dynamics 365 offers a comprehensive platform to build customized solutions that combines CRM and ERP applications, seamlessly running across both on-premise and cloud infrastructure. This complemented with the extensive industry experience of YASH Technologies, its in-depth technology know-how, and unparalleled service and support offering, helps customers unleash the actual value of Dynamics 365 solutions to stay ahead of the digital curve.
This webinar is about the introduction, applications, and benefits of Dynamics 365 CRM.
Key Takeaways:
How can organisations experience better customer experience with Dynamics 365 CRM
How can it help in Campaign management and be integrated with Social media
What are the Add-ons of this Dynamics 365 CRM
What is Dynamics 365 CRM Field Service Management and its benefits
Can the Dynamics 365 CRM Field Service CRM be integrated with other apps and google services?
Demo of Dynamics 365 CRM
Please enter your information to access our full on demand webinar series.
Know our speakers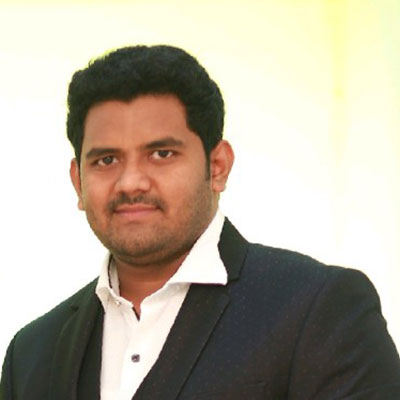 Gandavarapu Bharadwaj
Senior Consultant Dynamics 365 CRM at Yash Technologies
Gandavarapu Bharadwaj is a Senior Consultant Dynamics 365 CRM at Yash Technologies and has ample Knowledge on the Microsoft Dynamics CRM 2011,2013,2015,2016 Versions & Dynamics 365 CRM Field Services, PSA, Portals.
Connect with him on