IoT
Logistics Automation: A Game-Changer for the Global Supply Chain Industry
Publish Date: March 10, 2023
The global logistics market size, valued at $9.96 trillion in 2022, is poised to grow at a CAGR of 6.3% between 2023-2028 to touch $14.37 trillion by 2028. With such spectacular growth numbers, it is considered the foundation of global commerce, and as in other industries, automation is a strong fit for the sector.
Automation in logistics gives businesses a competitive advantage by streamlining operations through digitalization, supporting the timely and seamless conveyance of resources to different locations, providing excellent supply chain visibility, and minimizing costs. Therefore, it is no surprise that the logistics automation market is expected to grow from $49.70 billion in 2020 to $147.38 billion by 2030. This growth will likely be led by "e-commerce, advancements in robotics technologies, adoption of industry 4.0 tech, and improved efficiency and workforce safety."
How logistics automation streamlines an otherwise disparate work zone
Logistics functions often need help with high fleet maintenance costs, poor forecasting, inefficient employee management, ineffective communication across the supply chain, and inaccurate inventory reporting. These challenges are often compounded by rising fuel costs and geopolitical instabilities that organizations cannot control.
In response to these issues, global supply chain managers are now increasingly turning to automation technologies such as robotic process automation (RPA) bots, intelligent document processing (IDP), and complete hyper-automation platforms. According to Gartner, by 2026, 75% of large companies will have adopted some form of intralogistics smart robots in their warehouse operations.
And this trend toward automation is not without reason. The most significant and obvious benefit of automation is reduced manual effort. In addition, it saves energy and resources, improves work quality, and brings more precision to processes. We can categorize the benefits of logistics automation for improved process efficiency in the forms of:
1 Faster and scalable processes: Automated transportation management system (TMS) in logistics enables an organization to minimize time-consuming tasks and save resources to track freight, fleets, and human resources. Supply chain managers can easily monitor their operations with automated load tendering, confirmation, and exception alerts triggered by TMS. In addition, as the enterprise grows and delivers more freight, TMS can be scaled to record and manage new user information in its database seamlessly. Freight accounting automation can also be embedded into TMS to merge multiple freight bills into a single invoice. It then becomes easier to process payments despite variations in the number of shipments sent to each location.
2 Optimized customer service: Automated supply chain enables customers to track their orders in real time. They can access details such as when the consignment was picked up, the locations it has been through, real-time location, insurance amount where applicable, and the total freight costs. And because automated processes are faster, customer experience becomes smoother. Companies can also use automation in the form of self-help chatbots to keep customers informed on the status of order deliveries.
3 Reduced errors: Although there will always be a human element in logistics, incorrect shipment data entries can result in documenting wrong freight rates, missed payments, or even paying twice for transportation. Also, the possibility of confusing freight commodity classification and customer information or picking the incorrect item for an order must be factored in when only humans handle a process. Automating logistics helps avoid such mistakes and identify inaccuracies immediately to reduce the time for remediation. Besides, by deploying logistics automation with an integrated ERP system, it is simpler to access up-to-date details on the storage location of stocks in warehouses, employees' work hours – breaks – leave records, and fuel refills for different vehicles.
4 Better inventory visibility and control: Efficiency in logistics operations depends hugely on accurate records of available inventory, orders received, and scheduled deliveries. When automation technologies are applied to control these processes, tracking stocks and ensuring timely replenishments is an effortless job. ERP software brings customized tools required to handle all incoming and outgoing orders. It also helps to analyze the usability of available inventory. For example, perishable food or personal care products and medicines that are not fit for sale can be conveniently eliminated from usable stocks with the help of an automation system. It eventually improves customer experience and boosts brand image.
5 Reduced costs: Manual operations in any industry are resource-intensive. Logistics typically involves significant time, labor, and computation to complete repetitive and redundant tasks. Moreover, when businesses maintain a considerable workforce to prevent delays, it drives up their costs. On top of this, if there are human errors in workflows, business revenue, profitability, and reputation get severely affected. Automation is a cost-effective solution that reduces labor expenses, facilitates faster movement of goods, improves coordination across departments, enhances accuracy, provides scope for real-time data analytics, and improves customer relations.
How YASH helps logistics service providers in deploying automation
The team at YASH has successfully handled automation deployment projects for organizations across industries. Our experience with IoT, embedded systems, and RPA enables us to improve process efficiencies for companies managing logistics operations. We also stay tuned to the evolving trends in logistics automation to keep providing businesses with the solutions they need for a competitive edge in their market.
To learn more about our services in the logistics automation domain and schedule a consultation, visit https://www.yash.com/solutions/logistics-and-transportation/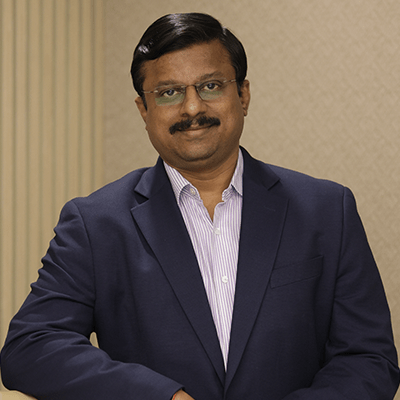 Vice President & Global Head - IoT & Embedded Practice & CoE
Sacheen has over 26+ years of experience in the Engineering/Industrial services & IT services company and predominantly worked for Manufacturing, Transportation/Automotive, Healthcare/Medical Devices and Energy & Utilities Industry Verticals sectors.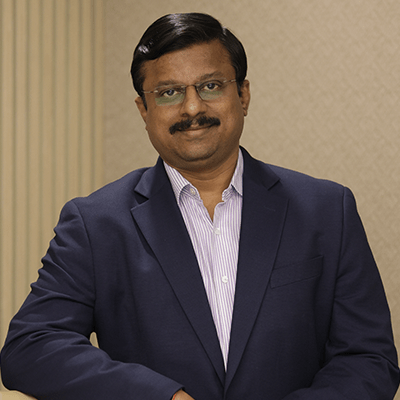 Vice President & Global Head - IoT & Embedded Practice & CoE