Companies are putting the potential of data to its greatest use with the aid of modern business analytics and AI. But what exactly is this data? It contains personal information on European Union residents (EU). As a result, it is critical to behave in accordance with a set of consumer rights in order to prevent data misuse. Over the past few decades, the field of business intelligence has progressed much beyond predictions. Consumer data may now be used in unfathomable ways in today's times Thus, in the present world context, more thorough legislation that protects customer data from being misused is essential. As a result, the new General Data Protection Regulation was drafted (GDPR).
Let us first understand what GDPR is exactly-
GDPR which came into effect in 2018, is a regulation designed to protect the personal data of citizens of the European Union from possible misuse by the corporates. Non-compliance with the strict regulations of GDPR may result in hefty fines for the businesses.
Discover how YASH Technologies can help you on your GDPR journey
GDPR's regulations are uniform across all European Union member states, resulting in a single standard that enterprises must meet. Despite the fact that the requirements are tight and the level demanded of organizations operating in the EU is quite high, your business will benefit from adhering to the GDPR. It not only functions as a strict master in protecting consumer privacy and data but also improves the business environment for EU enterprises.
YASH Technologies is a global company with offices all over the world. It embraces GDPR compliance and follows all its rules to guarantee that customer data is treated properly and utilized to provide a better-tailored experience to consumers. Our goal is to work with the European Union to create a favourable environment for the rising digital economy, and we are committed to taking all necessary actions to protect our customers' data and interests. The end-to-end GDPR framework and technology solution from YASH Technologies is assisting businesses in preparing for the additional expectations and requirements of GDPR.
Key takeaways:
Maintain effective controls and ongoing compliance
Detect and prevent fraud better
Authenticate once to access all business applications
Detect, investigate, and respond to anomalies
Please enter your information to access our full on demand webinar series.
Know our speakers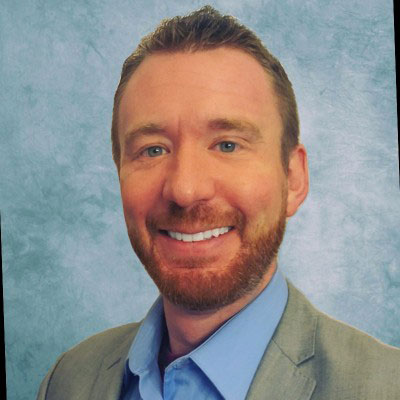 Adam Page
Marketing and alliances professional
This ex-YASHian has more than 10-years' experience in marketing and sales strategy, field marketing, and branding development. Adam has vast experience in transforming direction by taking a hands on approach to marketing through influencing teams in technical, sales, operations, management, and partnerships to enhance organizational effectiveness.