In a globally competitive environment such as today, our business functions necessitate new mindsets and techniques. One example is the growing emphasis on human behavior and experience, which has given rise to the term "experience-driven economy." Changes in technology and industries are creating new possibilities and new challenges for us to tackle. Enterprises must adopt a foresight-driven approach to rise against this tide and capitalize on possibilities. For this, there are a plethora of options today, such as artificial intelligence, machine learning, or the Internet of Things (IoT). However, it's pointless to deploy technologies merely for the sake of using them — it is imperative to select the ones that will provide immediate and long-term value to your firm.
The answer is SAP S/4HANA. Whether in supply chain management, manufacturing, procurement, or finance, SAP S/4HANA will immediately generate added value for your business.
Want to know how you can become an intelligent enterprise with SAP S/4HANA? Connect with YASH Technologies 
Across functions, SAP S/4HANA serves as the digital backbone for transforming an enterprise into an Intelligent Enterprise. It's the beginning point for gradually making your transition to a smarter and more agile company – it can handle large volumes of data and provide real-time data insights. Furthermore, being restricted to processing data, the solution also focuses on using and analyzing it to improve transparency, stay relevant, and make well-informed decisions.
SAP S/4HANA is one of the world's most well-known corporate solution suites. It has a solid reputation and track record and modern and future-ready architecture, extensive functionality, quick deployment, and configuration. YASH Technologies is one of the largest SAP S/4HANA service providers globally, with over 100 engagements under our belt. The YASH SAP S/4HANA CoE has created accelerators, tools, frameworks, and repositories to assist SAP clients in migrating to SAP S/4HANA with ease.
Key takeaways:
End-to-end Implementation and Deployment
Smart Analytics
Flexible application maintenance, governance, and control services
Please enter your information to access our full on demand webinar series.
Know our speakers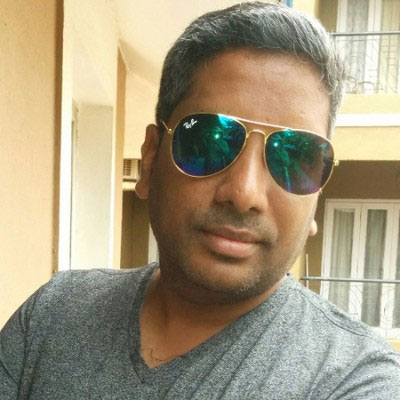 Nagesh Bezawada
Service Line Head SAP at YASH Technologies
Nagesh Bezawada is an SAP Solution Architect at YASH Technologies. With over four-years of experience at YASH, he received certification as SAP Digital Network Ambassador. He is currently working on the project S/4 HANA migration to help companies digitally transform towards intelligent enterprise business management.
Connect with him on