Over the course of the past two years, remote learning has become a commonplace concept and most educational institutions around the globe are attempting to adapt. As the dangers of the global health crisis continue to affect how the world operates, the continuation of processes for engaging students at different levels of education without physical access to them, is becoming cumbersome without competent digital support. An adaptive and robust digital foundation has become a pivotal component of the transformation of learning.
Looking for efficiency in student engagement in your higher education enterprise? Discover Soltius ME and YASH Technologies
In 2020, higher education had to react swiftly and take last minute decisions to reorganise teaching and learning, overnight. In doing so, educational institutions not only had to take into account the health and safety measures but also the smooth continuity of syllabuses. Now a year later, a resilient education system bolstered by digital tools was and will continue to be needed thanks to the changed world order.  Best ensure the progress of your students with Soltius ME and YASH Technologies, by bringing in the expertise that can empower you to thrive in the new normal and solve the immediate concerns of education such as the management of exams to designing long term strategies of effective student engagement in a remote and digital setting, marking the age of Education 4.0.
Key takeaways:
Expedited value for business
Digital roadmap and advisory
End-to-end data management and IT infrastructure
Monitored workloads with ampus and lifecycle management
Please enter your information to access our full on demand webinar series.
Know our speakers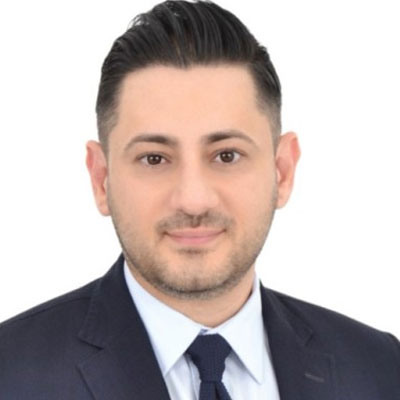 Mayar Salti
Midmarket Services Sales Team Lead | ME North, SAP
With a resplendent 18+ years of experience, Mayar Salti has worked on innovative SAP solutions, especially in the B2B space with clients and projects from diverse industries. From technology enablement, software and development of services in partnership with Microsoft, QlikView and Veeam, he has helped build value for businesses towards complete digital adoption and success.
Connect with him on