Agile Digital HR Transformation with Soltius SFOne Pro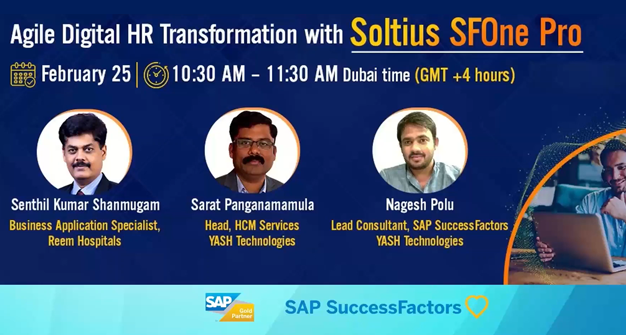 SoltiusME SFOne Pro is an SAP Qualified SuccessFactors Packaged solution helping HR teams drive vital #HCM strategies and #SAP HR best practices and realize exceptional business value. Watch our 60-mins webcast on SFOne Pro solution to understand how you can take advantage of SuccessFactors and drive HR transformation.
Please enter your information to access our full on demand webinar series.