The new normal due to the pandemic outbreak has brought many changes in the way the companies are looking at reducing human involvement in the operation processes and digitization of the process to evolve over the disruption issues of businesses.
SAP S/4HANA Cloud is a solution landscape that is a complete enterprise resource planning (ERP) system with built-in intelligent technologies, including AI, machine learning, and advanced analytics. It helps the companies adopt new business models, manage business change quickly, orchestrate internal and external resources, and use the empowerment of AI with its predictive analytics.
S/4 HANA moves from the tight, native integration between processes, industry depth, and a consistent in-memory data mode to enabling the new functionalities of intelligent embedded process automation.
It is an answer to the day's call to evolve the business that works best for them with everything needed for the guided journey to transformation, building an intelligent enterprise with agility and responsiveness.
YASH4HANA is an enterprise solution that has a deployment of 60 standard apps enabling the organizations for any time and anywhere accesses and the convenience of choosing a baseline package approach and low impact on their internal resources.
It is a fixed-price offering through a packaged approach that helps the organization reduce cost and create a low impact on their internal resources.
YASH4HANA provides
minimal but effective user training,
positive change management, and
a faster value approach to fast-track the conversion process.
The client leverages the proven experience of 250 plus skilled conversion experts with their expertise and experience in delivering seamless S/4 HANA conversion engagements.
Want to implement SAP/ S/4HANA through Azure? 
This SAP-certified partner packaged solution is easy for implementation with less cost and requires less time for implementation, thus making it a perfect choice.
In this webinar, Mr. Nagesh Bezawada, SAP service leader with YASH Technologies, interacts with a highly distinguished technology leader from Microsoft, Mr. Timothy Tan, to discuss the migration process of S/4 HANA to the azure platform as a technological augmentation in the fields of ERP solutions by SAP.
Key Takeaways:
Lower Total cost of ownership
Agility
Scalability
Higher availability/ disaster recovery
Advanced analytics on SAP data
Cost savings with reserved VM instances
Azure hybrid benefits
Reuse windows server and SQL server licenses in azure
Please enter your information to access our full on demand webinar series.
Know our speakers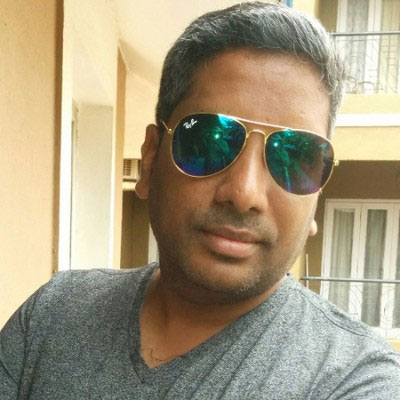 Nagesh Bezawada
Service Line Head SAP at YASH Technologies
Nagesh Bezawada is an SAP Solution Architect at YASH Technologies. With over four-years of experience at YASH, he received certification as SAP Digital Network Ambassador. He is currently working on the project S/4 HANA migration to help companies digitally transform towards intelligent enterprise business management.
Connect with him on