7 Compelling Reasons to Switch from Dynamics AX to Dynamics 365
Microsoft released Dynamics 365 a few years ago. But many, who had become used to its predecessor Dynamics AX, have been asking why they must upgrade from Dynamics AX to Dynamics 365.
One reason for the upgrade is Microsoft's announcement of the end of the support period for Dynamics AX 2009 (SP1), AX 2012, and AX 2012 R2 and R3 in April 2022. But what are the other reasons? Let's find them.
What is Dynamics 365 F&O?
Before we look at reasons to switch to Dynamic 365, let's quickly look at what it is. Microsoft Dynamics 365 F&O is a cloud ERP. It brings a company's departments and processes together. The solution fosters growth through the modernization and automation of operations.
7 Reasons to Migrate from Dynamics AX to Dynamics 365
Here are seven advantages of upgrading from Dynamics AX to Dynamics 365.
1. Cloud-Based Architecture
Dynamics AX is an on-premise platform. But Dynamics 365 offers a cloud-based architecture hosted by Microsoft Azure cloud service. Switching to Dynamics 365 enables you to leverage the benefits of the cloud. You do not have to manage the ecosystem as it is the service provider's responsibility.
Unlike Dynamics AX, which is accessible only on a desktop, Dynamics 365 allows access through various OSs and browsers.
2. Continuous Enhancement
Microsoft Dynamics 365 for F&O offers regular iterative updates that enhance software features and increase its robustness. It also allows you to activate and deactivate features. Continuous enhancements enable access to the latest technology, thus amplifying your business efficiency and bottom lines. The technology also allows you to pause three updates in a row.
3. Intelligent Features and Interface
Dynamics 365 is believed to offer over 3500 features and industry-specific custom vertical solutions. The features it provides are related to various functions HR management, finance management, inventory management, quality management, etc. Thus, moving to Dynamics 365 means leveraging a comprehensive ERP, the elements of which complement each other.
4. Higher On-Demand Scalability
As a cloud-based solution, Dynamics 365 offers higher on-demand scalability without requiring you to invest as much. You can start with a minimum service package based on your needs and scale resources as your business grows. Similarly, you can scale down the services depending on the situation.
5. Multiple Platform Integration Support
Dynamics 365 is a genuinely new-age cloud-based solution. You can integrate it seamlessly with other Microsoft products like Office 365 site, Dynamics 365 CRM, Cortana, Power Automate, Power BI, and PowerApps. In addition, you can integrate it with ServiceNow, SAP, Oracle, LinkedIn Sales Navigator, etc. Integrating it with various platforms increases efficiency through collaboration. It also helps manage data better by consolidating it into a single location.
Other than Microsoft products, various third-party business applications and services, it can also integrate well with 300+ connectors.
6. Enterprise-Grade Security
Dynamics 365 comes with enterprise-grade security that prevents malicious attacks and data theft. It has authentication processes that allow access and actions to only authorized users. Additionally, it enables complete data visibility and security at the organizational level. Thus, you can identify risks better and quicker and frame attack responses accordingly.
7. Substantial Cost Savings
Dynamics 365 is a cloud-based platform that allows you to choose services and pay only for your use. It also eliminates the need to hire people to manage the on-premise infrastructure as it used to be in the case of Dynamics AX.
Dynamics 365 has AI capabilities that help identify and reduce unnecessary costs. Of course, the initial upgrade cost will add to your IT expenses. But that's an investment that reaps a higher ROI and considerable cost savings in the long run.
According to a Forrester survey, the potential ROI businesses realize through this migration include a productivity boost by up to 50%. This translates to a £3.6m savings in operational efficiency gains and £1.5m in employee productivity.
Migrate from Dynamics AX to Dynamics 365 Seamlessly with YASH
Need support to switch from Dynamics AX to Dynamics 365? Partner with YASH. Our extensive expertise in handling these platforms and our migration process enable you to make the most from Dynamics 365. We provide comprehensive post-migration support that allows you to optimize the continuous enhancements the platform offers. Click here to connect with us.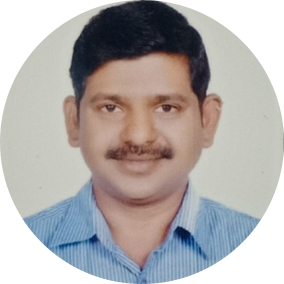 Vice President – Microsoft Practice