Automation
Smart Manufacturing using IIoT
Publish Date: August 28, 2019
Dynamics of manufacturing is changing rapidly and becoming more disruptive than ever before. Manufacturers remain focused on productivity, delivery of quality products, greater customer delight, profitability, and sustainability. However, Industry 4.0 has brought together, people, interconnected sensors, machines, and artificial intelligence to bring forth the technology-driven transition in terms of capabilities and expectations in the entire manufacturing value chain. Industry 4.0 can be summed up by two topics, known as the Operational Excellence and Operational Transformation.
The Industrial Internet of Things (IIoT), a subdivision of IoT, is of great potential. Smart sensor-enabled data sources, made available via affordable sensor technology, has enabled access to data at the atomic level of devices via the IIoT – not just for raw data but also for intelligent and proactive commanding and messaging services. Let's take an example – a smart sensor in a cold chain could send an alert whenever a stored food item exceeds the required temperature threshold. It would then send a follow-up alert indicating the food item is no longer viable because the temperature exceeded the maximum for a specified amount of time. In contrast, a legacy sensor would send all temperature readings regularly with no proposed action.
Another example is predictive maintenance using IIoT. The data collected by smart sensors on machines is processed using data analytics and machine learning to predict the time at which a machine needs maintenance accurately. This saves the time, effort, and money which otherwise would have been wasted on unnecessarily scheduled maintenance.
With the rise in customer expectations, increasing complexities of the global supply chain, growing competitive pressures, now is the time for the latest version of ERP that can complement the revolution in manufacturing brought forth by IIoT. This new generation of ERP systems is helping intelligent enterprises to make sense of the data gleaned from their networks of smart machines so their people can merge that operational data with business metrics to make better decisions.
QAD plays an important role in a manufacturer's Industry 4.0 journey. The necessary elements of digital transformations necessary for Industry 4.0 are:
Embedded analytics
A portfolio that fosters unprecedented collaboration
Smart transactions via Automation Solutions
Advanced data exchange through interoperability
QAD provisions for:
Pervasive connectivity, through QAD Automation Solutions (AS) which facilitates formalized ERP/MES integration via well-defined configurable interfaces and extensions.
Better interoperability, as opposed to the siloed systems, via standards-based solutions (QAD Cloud EDI)
Atomic-level upgrades and enhancements through loosely coupled architecture
Modularized, non-invasive secure computing approaches (QAD Cloud)
Collaborative supply chain environment through the Channel Islands and QAD Supplier Portal
Whatever you may want to call it, Industry 4.0 is here to stay. Manufacturers, who take this lightly, may suddenly find themselves in a disadvantaged situation in transformed markets and realize they are up against the stronger new or transformed competition and that the old metrics that they trusted are failing to compete. Only those manufacturers who make rapid progress will reap early benefits and enjoy the promise of several competitive advantages, Industry 4.0 has to offer.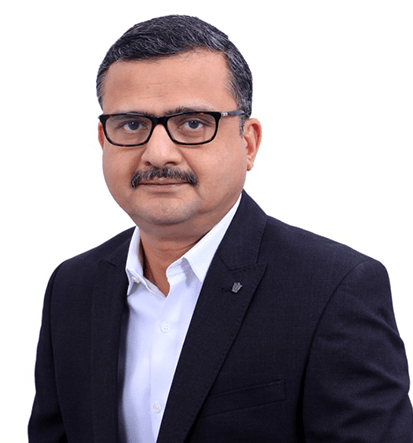 Global Head-QAD CoE