Microsoft
Modern workplace: What makes SharePoint apt for enterprise content management
Publish Date: July 23, 2021
The age of paper is gone.
As the world moves to digitisation of workplaces, even more so as they start looking like home (thanks to the pandemic) more and more data is generated and existing oceans being transferred to the clouds and made available at our fingertips. Even when offices open up in any capacity, the need to keep inventory of the content generated every day on your computer has seeped into every industry as opposed to being restricted to being popular among people who work in Information Technology.
Most people find their own ways of managing the content they bring into existence in their own personal way, often creating massive inconsistencies across the board. This includes issues in sharing documents with the rest of the team, losing coherence of the number of versions created, and producing a slew of duplicates difficult to sift through. This not only wastes energy of every stakeholder working on the piece of content, but also the time invested in creating an elaborate system which could easily be not manual. Especially now that emails are not the sole way of meaningful work communication (here's looking at Microsoft Teams, Slack, Zoom, etc.) and also watermarking one's iteration of the work being done and capturing important exchanges, enterprise content management systems are the right answer to all the woes of managing files under one umbrella, in one format and making them accessible to anyone who has the proper access authority.
In this regard, Microsoft's SharePoint was kind of always there as a throw-in along with the Microsoft Office suite but has only now emerged as the most effortless tool for content management for an enterprise while being extremely economically viable.
Let us decode its popularity and understand its advantages for any modern workplace today.
Built-in records management
Along with managing records that are editable and allowing changes to be seen by all parties in real time, the final product that is saved can be made easy to find thanks to SharePoint. This eliminates the need to go the extra mile of maintaining hard copies needed to be shared for legal, medical or financial reasons. It also makes files available to everyone with an access point online and in an organised way. Finally, SharePoint also allows locking of these documents and opens up channels for regular file audits for added security and final approvals.
Document management
Speaking of documents, SharePoint has a clear and structured storage architecture that facilitates easy search and retrieval from the content repositories. It clears all the cluttered metadata, synthesizes its own metadata as well as of the native word file so that the team is collaborative in the task or organising the SharePoint repositories by creating specific groups and setting their terms for doing so. Teams can co-author and co-sign the documents in question before finalising as well along with allowing different levels of access from read only to full control along with a well-maintained audit trail along with automatically generated PDF files.
Media integration of multiple files
It would be pertinent to mention that SharePoint doesn't just layer over existing files. SharePoint is completely integrated with all file types and/or documents and within the SharePoint ecosystem one can access and open them even when they are audio and/or video files. Media asset libraries are optimised for quick thumbnail viewing and pop-up playing for playing the media directly from the folder with correct indexing.
Web management
As an adapted web content manager, SharePoint offers reusable templates for easy creation and publishing that is also consistent in design and feel. This allows for cost-effective and flexible branding, saving on software building on the intranet, extranet and other websites. It also makes for quick publishing on the company websites without any external assistance.
How SharePoint compares to leading CMS competition
As you may have inferred, Content Management Systems are a great way to publish your content online. Yet your enterprise's efforts can bite the dust if it doesn't enable seamless collaboration across your teams. So, if you compare SharePoint to other CMS platforms, you may see some stark differences to help you take that final call.
SharePoint for instance, is based on your End User License Agreement and deeply integrated with the Windows ecosystem. Which means it works really well within a familiar intranet environment and communicate within Microsoft products used by your enterprise seamlessly. While CMS platforms like Drupal and WordPress are software requiring third-party integrations, often limiting the control an enterprise may have over the ways it can collaborate. Furthermore, the built-in integration with Microsoft's Office suite of products means not only do employees get familiar interfaces to work with, it also means that there is no need to purchase additional applications or expensive training programs for people to be brought up to speed. Finally, unlike other CMS platforms which rely on their own operating system for security, SharePoint draws strength in security from Microsoft Active Directory. This means not only do you have full control over who has access to enterprise files, who can modify and more, all access related actions are auditable, as well as encrypted both in transit and storage so that external malicious actors cannot get in.
Safe to say, SharePoint is an apt tool for managing work in time that is and those times of swift workplace transformations that are coming towards us at break-neck speed.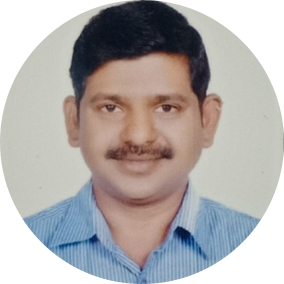 Vice President – Microsoft Practice