With ever-increasing demands and requirements, SAP is developing and launching new versions in the market with more advanced technologies. In recent SAP TechEd held in September at Bengaluru, it launched some more new features. One of the features was SDK – Software Development Kit. It is the kit for the partners to develop and enhance the functionalities in a much simpler way.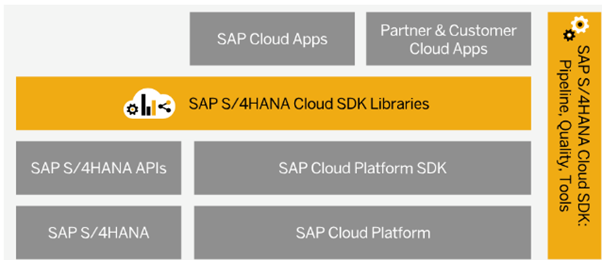 The SAP HANA cloud supports rapid scaling. It is observed that young manufacturing companies often outgrow onsite infrastructure quickly, reducing flexibility, performance, and adoption of cutting-edge tools and business processes. Companies were forced to both spend a fortune and suffer months of disruption from a major IT infrastructure upgrade. SAP HANA cloud solution is designed to provide benefits like high performance and real-time analytics while supporting future growth.
There have been three main modernizations in manufacturing.
Quality Management
Dead Stock Analysis
SAP MES integration
Complaint handling has been improved so that we can resolve the issues faster and improve the relationships with both the customer as well as supplier. SAP Copilot functionality has been added to the advantage for the quality team. With SAP CoPilot (Record Defects with SAP CoPilot), we can record generic defects, independent of the application we have currently open. There is a new app overview page launched which can help the quality manager to tighten or reduce the inspection levels (Dynamic modification Rule). Earlier the CoPilot functionality was added to the Procurement area. The SAP Copilot is a faster way to communicate with the team. SAP CoPilot app for a quick view of a specified product. Using this feature, a user can view the basic details about a product (Product Number, Product Type, Product Category, Product Group, and Base Unit of Measure). This functionality will improvise the processes and allow us to meet the ever-growing requirements of Quality. Again the integration of the quality of warehouse management (using inspection lots of origin 17) again enhances the QM role in the overall supply chain.
A new app has been released in cloud solutions as Deadstock analysis. With this app, we can monitor and make time-dependent investigations of dead stock. Deadstock represents a combination of locations and materials where the stock value has increased over a defined analysis period despite existing consumption postings within that period. The analysis of the dead stock identifies materials that, could potentially have a negative impact on the company's cash flow and profitability. Based on these results, you can react immediately with follow-on activities and decide whether a material should, for example, be discontinued, discounted, or transferred to a different location. The Dead Stock Analysis app supports you in your daily work, for example, as an inventory manager, to achieve maximum inventory accuracy and subsequently to optimize the inventory situation in your stock. Also, ABC analysis has been added to the Purchasing analytics. Since the business is becoming more digital new web services will help us to EDI functionality and get connected with the suppliers. A new centralized core for amalgamated purchase requisitions.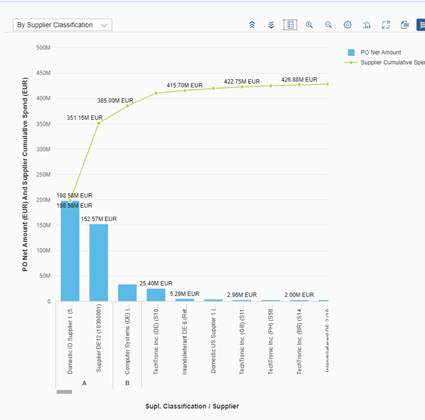 Another essential manufacturing innovation is the E2E integration of S/4HANA with SAP MES. This would help to transfer all the details of planned orders, production orders, quality parameters and other info directly to the SAP MES system. This will assist mainly the Plant Manager or Shopfloor Manager for visualization of the current process. Any exceptions can be seen, and then necessary action & decision can be taken at SAP MES. Enhanced apps like monitor production orders and operations, cause analysis and decision support for shop-floor operation issues, management of work queues and adjustments to existing production orders, and tracking and tracing of individual parts.




A single page snapshot for the planner giving the most important information and tasks related to demand-driven replenishment.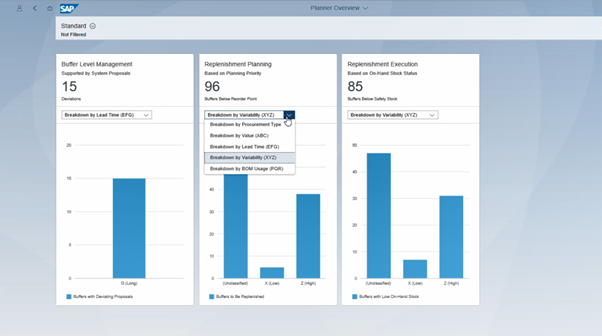 So, the innovations in S/4HANA are not going to stopover and anticipate bringing much more in the future releases to SAP S/4HANA.
The SAP HANA cloud makes the data work for you. Data is at the heart and soul of your organization. But all too often, manufacturers cannot cope with big data, becoming less flexible and efficient as they grow. SAP HANA transforms data from a burden to a benefit, allowing your organization to scale painlessly, process information efficiently, and use your growing data to make smarter decisions and stay competitive
SAP HANA cloud is a game changer, providing manufacturers an ERP platform that moves at the speed of innovation with the convenience of a cloud solution.
Watch the Webcast to get insights and overview about SAP S/4HANA – Product, License, infrastructure and Deployment options.
Vamsi krishna Solution Architect @ YASH Technologies
Reference: https://www.sap.com/developer/topics/s4hana-cloud-sdk.html

Solution Architect @ YASH Technologies