Cloud
SAP
Harness The Power of In-memory S/4HANA Cloud Enterprise Management
Publish Date: August 18, 2017
To survive in this dynamic digital economy agility, flexibility and speed are vital. Business managements today need access to live data and instant insights to take critical strategic calls at the moment. All this and more is packed into SAP S/4HANA Cloud.
The Technology
SAP S/4HANA Cloud is powered by world's most advanced in-memory computing. Simply put it means the enterprise applications data are held within the active memory of HANA server making providing quick and real-time insights to various business process in procurement, sales, manufacturing, and finance.
Furthermore, it provides a shared digital core that can be added to in future. The new architecture is a powerful application server that offers complex analytical and predictive tools, which can make the analysis of large data sets possible in seconds rather than hours or days.


What Is In For Enterprises?
SAP S/4HANA Cloud is the next generation business suite. It provides businesses across industries to sustain in the current efficiency driven the world that is frequently bombarded with rapid innovations. This technology has got a digital core that is quick to deploy, effortlessly scalable, easily manageable and fully secure. Hence, bringing businesses the perfect launch pad for growth.
This cloud ERP solution is best suited for SMB sector companies and also for subsidiaries of large enterprises for quick implementation cycle. Right from a particular line of business functionality to the overall enterprise, SAP S/4HANA Cloud has a broad range of capabilities that can address the digital transformation goals of enterprises. At the core is S/4HANA's revolutionary in-memory capabilities that allow both transactional and analytical data to reside in one system, which in turn provides our customers with the ability to analyze, report, simulate and predict in real time, to make smarter and quicker business decisions.
Innovations and Capabilities
Real-time and transparency in end-to-end processes across LOBs including finance, purchasing, manufacturing, supply chain, sales, and distribution.
Push notifications facilitate the collaboration of run-of-the-mill activities and quick insights.
Empowers businesses to make better decisions with greater transparency using a single platform for transactions and analytics
SAP CoPilot digital assistant adds on to the efficiency of regular actions.
Substantial finance processes (credit /risk management, collections, disputes, settlement, governance, financial planning) to suit large enterprise needs
Embedded analytics offers access to live data and instant insight to action
Capability to develop predictive analytics, such as automatic forecast of purchasing contract consumption well ahead in time.
Innovative architecture design for easy extensibility as needed in future
Can co-exist in a heterogeneous system landscape with native integrations to other SAP solutions. HANA's open interfaces allow for further integrations and extensions via the SAP Cloud Platform
Seamless workforce managements helps to deploy right resources to the right project at the right time along with 360° insight into total workforce, including contingent workers
Reimagine efficiency by simplifying redundant functionalities to manage business transactions
Manage entire solution including configuration, testing process, data and user training.
With SAP S/4HANA Cloud reaps the benefits of frictionless business processes, which is fueled by the speed and agility of the cloud. The cross-functional transparency drives optimization of business processes. While simplifying the on premise IT landscape of business, the S/4HANA Cloud brings in agility, transparency and improved productivity across the line of business.
Being a multi-level SAP partner, YASH can help you to take advantage of every opportunity with SAP S/4HANA Cloud.
Looking for more information on SAP S/4HANA? Watch on Demand Webinar
Rambabu Yella SAP Solution Architect – Logistics @YASH Technologies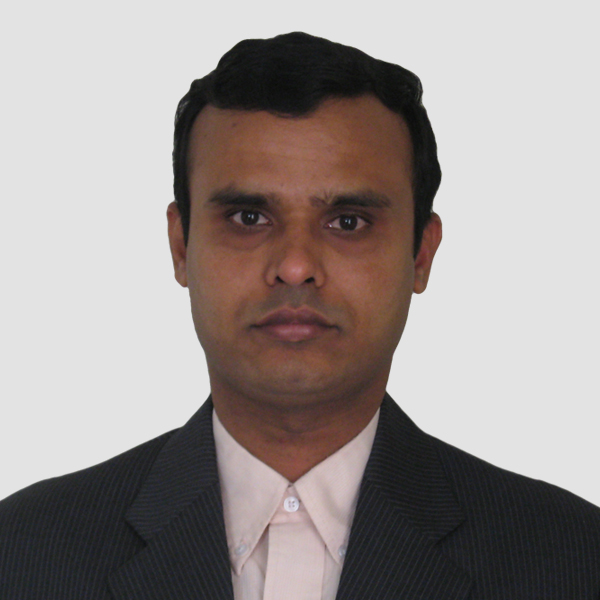 SAP Solution Architect – Logistics @YASH Technologies