Microsoft
Live Support & Lifeline Communication with Dynamics365 Remote Assist
Publish Date: September 9, 2021
Remote Assist
Dynamics 365 Remote Assist is a collaboration tool  allows users to connect and work with other Users /SME's efficiently and effectively through the power of smart devices including the Microsoft HoloLens and Dynamics 365 Remote Assist Mobile App.
Enabling the connectivity with SMEs in different time zones or countries, while solving problems in real-time and delivering the knowledge and guidance your team or your customer's needs . More than just a video call, Remote Assist leverages 3D annotations, still images and document sharing to provide interactive guidance, in context, from remote collaborators.
How to Use
Remote Assist App:
Field Resources can launch the Remote Assist Mobile App using their Mobile smart Phone/Tablet with Android/Ios and can leverage the functionalities of Dynamics 365 Remote assist and it is flexible as many of the Field Resources will have the devices.
Additional advantage ,Field Resources having Dynamics 365 Field Services Licenses can able to
HoloLens App:
As Name predicts and not surprisingly -This App requires a HoloLens, but it offers a more immersive experience to the Field Resources  and allows resources to work hands free, which is a huge delivery efficient differentiator and a value -addon on the service experience
Transformation of Manufacturing Operations & Surgical Assistance
It's a proven fact that  manufacturing industry is one of the earliest adopters of mixed reality technologies and adapting a Reality business application like Dynamics 365 Remote Assist across various Manufacturing domains like discrete manufacturing, process manufacturing, automotive, and more.  During pandemic like Covid-19, work environment changes need to be adopted to work safely, remotely, and productively is keener. Critical challenges in the field service industry – requires attention of more than one Field resource to address or support the issue and Might not be having First time Fix ratio as well and transforming to Mixed Reality apps like Dynamics 365 Remote Assist App will help the industry to have connectivity with SME's and from experts across the globe at any time & anywhere  will help to  access and anchor critical work order details, schematics, and diagrams within their physical work environment
Though Dynamics 365 Remote Assist is adapted across various industry lines- Manufacturing ,Education & Automotive – Health Care is a valuable use case and  may be the most critical one yet, augmenting doctors' abilities to collaborate for the Surgical Operations and helps lives globally as Presented by Satya Nadella as keynote in the MS Ignite Presentation.
Many of the Healthcare industries adapted and adapting  Mixed reality business application like Dynamics 365 Remote Assist and to helps to bring various Medical experts' knowledge into a community, share that knowledge, and make it part of that surgical community on a long-term basis and it's not limited to assist on a live surgical operation but helps Health care industries to manage their Equipment repair services.
Features:
1 on 1 or group calls
3D annotations
Snapshots (Photos)
Chat Message support
Share files
Call Recording
Calendar Integration –
Dynamics 365 Field Service Integration –
One-Time Call links
Dashboards
Benefit's:
Reduce travel time & expenses
Real-Time Problem solving
Visual instructions
Knowledge Transfer & Training .
Live & Lifeline support
Improve Customer Experience
Improve Quality of work
Better Auditing and Compliances
Ensuring Business continuity
Minimising Physical contact for better safety
Maintaining Goal sustainability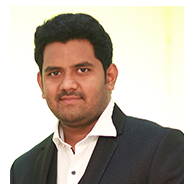 Manager