5G
IoT
How do 5G, IoT & AI redefine the Retail Customer In-store Experience?
Publish Date: January 2, 2023
The Internet of Things (IoT) is heralded as a critical data-driven technology transforming industries, and the brick-and-mortar retail segment is one of them. Physical stores already have the advantage of providing realistic sensory experiences to shoppers that cannot be replicated by their e-commerce competitors (at least till the Metaverse comes into play). However, by leveraging IoT's innovative applications across business functions, these traditional shops can streamline their supply chain management, reduce storage costs, and personalize customer experiences.
Besides the rising number of connected devices and the data they gather, retailers have the benefits of 5G internet speed and Artificial Intelligence (AI) to gain a competitive advantage in the digital-first world. Here's how IoT is making retail transformation possible:
Turning a traditional store into smart shopping zones
From rapidly changing customer preferences and packaging expenses to pressures for quick delivery and logistics costs of returns and replacements, e-commerce faces varied challenges. For instant demand fulfillment, many shoppers still flock to "real stores" in their cities, and store managers can make the most of such trends with technology.
Data from connected retail systems offers insights to customize merchandise placement strategies, optimize inventory levels, and maintain ideal temperatures for perishable products. A smartphone or laptop connected to the IoT cloud can receive real-time alerts for daily stock reports and other analytics, making retail operations more customer-centric and profitable.
Tracking customer experience
IoT allows digital signage in stores to be controlled remotely to display promotional offers. This technology can also be combined with smart color-coded buttons for customers to rate their shopping experience and provide feedback.
IoT sensors deployed in retail spaces also help to track buyer journeys, analyze their preferences and share insights with the marketing team. With details on the store areas that attract maximum footfall and the products picked most frequently from shelves, retailers can place their stocks more strategically to boost sales.
Innovating display shelves
Store associates in hypermarkets spend considerable time and energy tracking stock availability on different shelves, ensuring that products are in proper condition, and checking that they are not misplaced. IoT makes such processes easier with smart shelves and automated product monitoring.
Smart shelves have RFID tags, RFID readers, and antennas to transmit data to cloud platforms. They alert the store associates when the available quantity of certain items drops or products are not on the correct shelf.
The automated process makes inventory management cost-effective and reduces the manual efforts that go into checking and counting products throughout work hours. Furthermore, RFID tags connected to readers also allow smart shelves to detect acts of pilferage, helping a store to spend less on cameras and security monitoring.
Monitoring the logistics process
GPS and RFID help business owners to track products throughout the supply chain from distributors' warehouses to their stores. Anytime-anywhere monitoring of goods in transit enhances product traceability. It improves customer service standards, as store owners can inform buyers when a particular item will be back in stock.
The advent of 5G is particularly supportive as it enables speedy connectivity between devices and massive data transfer. Retailers can be informed that products are stored incorrectly, leveraging the data collected through supply chain monitoring. IoT tracking also reduces the possibilities of theft and counterfeit products.
Cost reductions
Where data-driven technologies help to store goods in ideal conditions and prevent incidents of thefts and other damages, the costs of replacing them go down.
Low-cost IoT sensors can be placed on shopping carts, baskets, pallets, and other tools to ensure that customers and employees do not carry them past defined checkpoints. Implementing such a system makes it easier to locate lost assets and avoid purchasing new ones.
Building future-ready retail operating models
Technology has advanced rapidly in the last five years, and retail businesses must shift gears to avoid stalling their growth. Customers today expect constant improvements in services from both physical and virtual stores. They demand omnichannel, digital experiences. Working toward such ends, retailers cannot ignore the potential of IoT, data analytics, and AI in the 5G era.
YASH Technologies helps retail companies build connected and customer-centric ecosystems that harness CRM, social listening, and real-time insights to nurture sales and strengthen customer relationships. We also help retailers to minimize their carbon footprint and make operations more sustainable.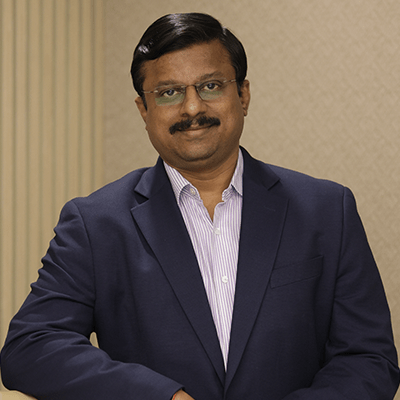 Vice President & Global Head - IoT & Embedded Practice & CoE
Sacheen has over 26+ years of experience in the Engineering/Industrial services & IT services company and predominantly worked for Manufacturing, Transportation/Automotive, Healthcare/Medical Devices and Energy & Utilities Industry Verticals sectors.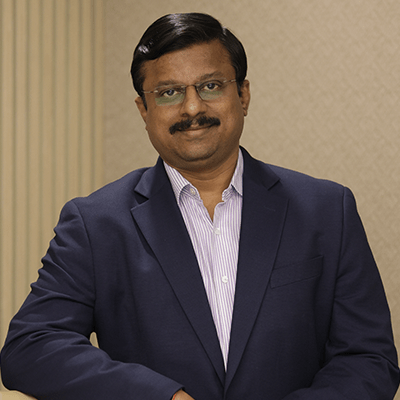 Vice President & Global Head - IoT & Embedded Practice & CoE