The rapid transmission of COVID-19 put people's lives at risk in several countries. Medical service providers, health-information service providers, and patients needed timely and accurate information to effectively manage the pandemic threat. Information and measures related to this coronavirus could not be provided by traditional technologies. Advanced digital technologies like 5G played a significant role in helping patients, medical professionals, and researchers control the spread of this virus as well as encouraging and supporting public preparation for, protection against, and prevention of COVID-19.
5G-enabled healthcare could generate $250 billion to $420 billion in global GDP by 2030, according to McKinsey.
This astonishingly high number represents not only its success in healthcare during the pandemic but its opportunities. 5G technology is more than just a way to send data faster; it's also an opportunity for innovation to happen at the edge of the network. How will this impact healthcare?
5G promises ultra-high throughput thanks to its use of mmWave frequencies across the radio spectrum and small cell-based stations to provide connectivity across indoor environments. With the help of new radio (NR) techniques, this type of infrastructure can lead to faster connectivity while also reducing the overall cost of ownership. By using 5G, public health workers can coordinate more effectively in their fight against the spread of COVID-19. Even after COVID-19, the use of 5G tools and techniques would further modernize public health facilities and allow for more confident and controlled combat against future epidemics.
Fast Implementation of New Healthcare Services and Applications
A plethora of information and communication technology (ICT) based applications are being developed and implemented across various polyclinics, hospitals, diagnostic centers, and public service facilities. This is a result of advancements in the field of public health. These applications could include the introduction of new robotic machinery, the migration from older to newer technologies, the installation of various vending machines, security checks, and health check-up facilities, among others.
How do you synchronize such disparate and diverse tools and devices for public/hospital use? 
5G supports the new network services required to synchronize the various devices, applications, and gazettes needed to fully utilize the Internet of Things (IoT) capabilities. Network functions (NF), specifically designed to manage pandemic-related information and deployments that vary from one area to another, also use software-defined networking (SDN). Additionally, network function visualization (NFV) can only be introduced and put together with the help of 5G networks.
An NF can be installed on Cloud Computing servers to provide greater storage and computing capabilities to hospital operational premises. This will ultimately result in network-based applications being implemented more quickly so that health administrators can continue to communicate as emergencies and complexities in pandemic control grow.
Since COVID-19 spreads quickly, the administration should be prepared ahead of time to deal with the exponentially increasing number of hospitalizations and rapid quarantining.
The deployment of various applications (ranging from testing and diagnosis to monitoring and prognosis) would be more fluid and flexible inside 5G networking environments because the NF capabilities would eliminate the healthcare infrastructures' reliance on rigid local area networks (LANs) or traditional wide area networks (WANs) plagued by interoperability and protocol issues. IoT slicing and low latency levels would enable better hospital management systems to cover any newly constructed healthcare facilities, making it much easier to deal with pandemic-related emergencies.
Quarantining, Risk Assessment, and Preventive Measures
COVID-19 positive people with mild symptoms are usually advised to self-isolate to prevent the virus from spreading further. Although self-isolation can aid in the management of hospitals' dwindling capacities, the self-isolating individual should be closely monitored to ensure that they are aware of and follow the self-isolation procedure.
To ensure the person in isolation does not feel alone, depressed, or confused, mobile devices would be required to send signals, updates, reminders, and reinforce self-isolation guidelines.
However, this approach requires increased network traffic to send continuous streams of data ranging from audio-visual updates to medicinal information or diagnostic reports. Even the hospital staff, doctors, and attendants working in high-risk containment zones would require streaming data to communicate so that information could be continuously fetched from all directions. Thus, 5G networks would play a ubiquitous role in the management and monitoring of mobile device-based self-isolation for both individuals and patients, ranging from simple home environments to complex hospital settings.
Picture this – wearable devices attached to the patient's body, using their sensors to determine their conditions and upload the data. This would, however, necessitate the use of programmable networks. Furthermore, if IoT services are synchronized (which is almost always possible because 5G networks are designed to have sufficient signal strengths), unmanned aerial vehicles or drone-based solutions can be used to monitor and instruct patients from a safe distance.
Challenges of the Pandemic & Accelerating 5G Technologies
5G technologies have their share of numerous and complex pandemic-specific deployment challenges. Even though 5G networks are supposed to be programmable, real-world scenarios have revealed scalability and connectivity issues.
While administering medical supply chain management involving pharmaceuticals, hospitals, and public health facilities at the retail level, security and scalability issues have also arisen. Regarding medicine manufacturing or goods distribution, quality of service (QoS) has emerged as a particular source of concern (involving the production of masks, sanitizers, oxygen cylinders, etc.).
From a solution perspective, MEC (Multi-Access Edge Computing) and NS (Network Slicing) will improve application flexibility, scalability, guaranteed service levels, and security in conjunction with 5G. As a result, 5G technologies are being aggressively used to develop solutions for telehealth, supply chain management, self-isolation, contact tracing, and rapid health service deployments. However, before deploying such applications with full functionality, various implementation challenges such as privacy/security, scalability, and societal issues must be addressed.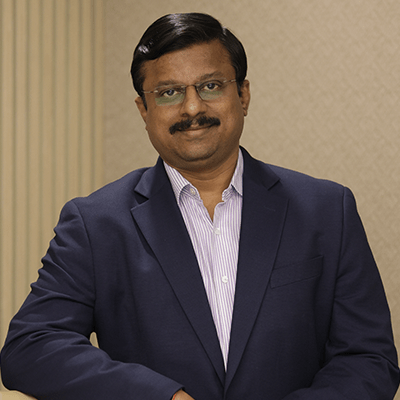 Vice President & Global Head - IoT & Embedded Practice & CoE
Sacheen has over 26+ years of experience in the Engineering/Industrial services & IT services company and predominantly worked for Manufacturing, Transportation/Automotive, Healthcare/Medical Devices and Energy & Utilities Industry Verticals sectors.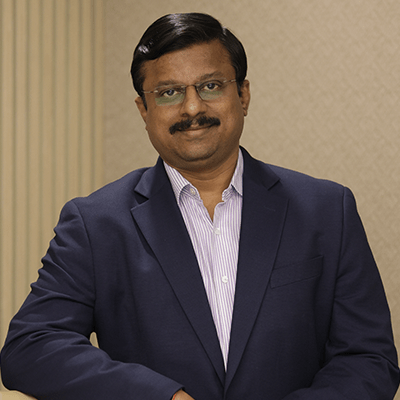 Vice President & Global Head - IoT & Embedded Practice & CoE