Microsoft
Event Management Mobility Solution with Dynamics 365
Publish Date: July 23, 2019
Microsoft PowerApps enables teams to quickly and easily build custom business apps without writing a single line of code. Isn't it great- if you are struggling to find off-the-shelf apps or services to solve your businesses' specific challenges? Answer is yes- Power apps to create apps tailored to your business from scratch or extend or customize the existing apps that are already in use, to provide employees with the tools needed to be more productive and achieve better results. Powe apps allows you to get more out of your data. It is built on the foundation of the Common Data Model and with Common Data Service for Apps built in, PowerApps stores data in a standardized format making it easy and convenient to build and run apps using the same data. Dynamics 365 applications are natively built on it, so it is easier to build apps without needing additional data integration. PowerApps also integrates with Microsoft Flow, making it possible to trigger workflows from within apps, or combine PowerApps with Power BI to drive business analytics on your data for fast and informed decision making.
Event management is both time and resource intensive and requires diligent planning and precise execution. It is even harder to manage if you are having multiple events at hand. Event Management in Dynamics 365 is a specialized business software solution for professional event organizers or companies with specialized department for event organization.
The Dynamics 365 event management feature helps you every step of the way, from initial planning and budgeting through promotion and publication, attendee registration, webinar broadcasting, final analytics, lead generation, and evaluation of ROI.
Event Management solution covers all the business process related to planning and execution of events with lot many features as mentioned below:
Event Registrations & Management
Participant Management
Venue Management
Logistics Management
Sponsorship Management
Post Event-Lead Management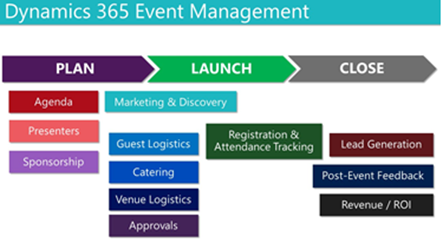 This solution gives you the right tools to plan your budget ,record payments, view event activities by time slots, as well as the resources and personnel booked for them. The solution helps to streamline your working process and unify all event related information in a single place,keep communication history, sell your services,manage risks and evaluate event performance .
Event Management:
Event Management App helps you to plan, organize and launch the event.
Event section can manage Event registration responses, cancellation, Date and Time, Event Passes, Event Tracks or Sessions,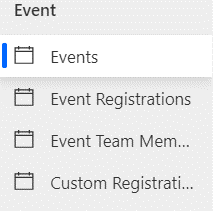 Participation Management:
Participants Section manages Internal and External Speakers of the Event and their Fees and other details.
This Section also Manages Check In of the customers who attends the Event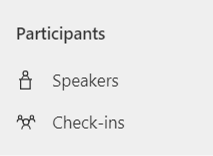 Venue Management
Building will maintain details like Wi-fi, Address and any other common facility
Rooms will be linked to Building will have some of the details of the room mentioned below in screenshot
Layout will maintain details of Layout of Particular room. Below are some of the details of the Room Layout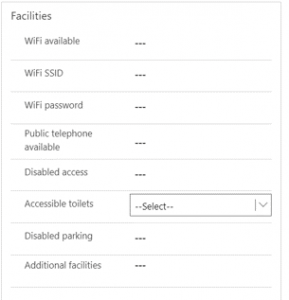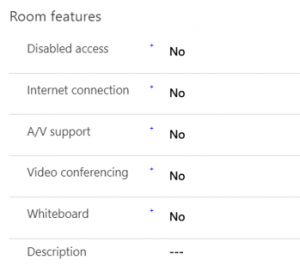 Logistics Management in Event App
Logistics – Manages All your Vendors and Hotels, hotel Room Reservation and Allocation for the Event. You can book hotel for your guests and speakers for event.
Sponsorship Management
You can manage or maintain your event sponsors for an Event.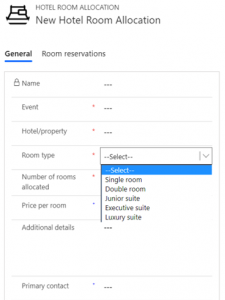 Event Management Mobility Solution with Dynamics 365 Sales Using Power Apps is the only complete, comprehensive Event Management based mobility app tailored to meet the needs of Event Management industry to cater the specific functionality that enables events management companies to multiply their client base opportunities and relationships better and helps sales, trading, and research build and leverage superior client knowledge.
For more information contact YASH today at powerapps@yash.com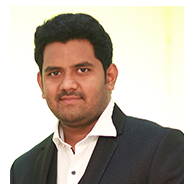 Manager