Microsoft
Project management simplified with Dynamics 365 PSA
Publish Date: March 12, 2020
If you are a 'project manager' in any business entity today, you need to have a good understanding of not only the employees but also the allocation of resources, machinery, cash-flow, and a hundred other logistical details.
For instance, organizations often depend on effective teamwork and precise coordination between delivery and sales teams. The sales team knows what the customer wants (and how he/she wants it), while the delivery team knows how to best fulfill the customer's requirements. The sales and delivery duo typically work as a cohesive unit. Therefore, managing a project with both in tandem requires real-time insights and updates, on-time services. One also needs to be on-budget and should meet all the qualitative expectations of the customer while doing this.
This warrants for a robust end-to-end project management tool that allows you to assign resources, dependencies, project durations, and dates – connecting the sales and the delivery team.
Microsoft's Dynamics 365 Project Service Automation tool is one such tool that is renowned for its capabilities of precisely tracking and planning customer projects. Right from the initial prospect query, through closing the sale, from project kick-offs to its completion in entirety. Let's understand how it simplifies project management and its benefits for project managers.
The consumer demand for end-to-end project services
Designing, budgeting, and executing projects typically command adequate planning. These also bring in unique complexities, including managing multiple stakeholders in the form of communities, government bodies, clientele, environmental, and new regulatory requirements. Unpredictability makes it impossible for project leaders to boost their chances of success.
To tackle just this, Microsoft's D365 Business Central – a one-stop-shop for all business management solutions – helps businesses even take advantage of their Project Service Automation (PSA) functionality. This includes everything from Project invoicing, contracts, forecasts, budgets, sales orders, quotations, resourcing even to purchase orders for a project.
Let's look at a few of the top features and their advantages for complete control in managing any project.
Capabilities and benefits for your business
If you already are on D365, you can use Business Central to perform common project management tasks such as scheduling a resource, as well as track information needed to track the progress of projects and manage budgets. Moreover, multi-purposed with AI-support and real-time analytics, this collaboration tool not only helps better understand the client but also empowers your workforce with capabilities such as:
Leading and managing projects with confidence:
Have a single dashboard for all resource assignments, estimates, tracking, sales, expenses, terms of the contract, etc. to – earn the customer's trust with transparency
Visualize accurate effort, cost and revenue to plan projects for – forecasting capabilities to achieve project deliveries on time and budget
Use intuitive dashboards for project management to – review, track and approve costs and time impacting your projects
Conduct surveys, measure and act on customer's expectations and feedback by assimilating your customer data with Microsoft Forms Pro (included with the PSA tool) to – view things from your customer's point of view
Optimizing resource usage

Schedule and streamline relevant skill-based assignments using a unified scheduling engine to – get real-time visibility on resources
Measure utilization of resources accurately and efficiently to – make intelligent decisions out of your billable resources
Update soft-skills and profiles of contractors and consultants to – use the right resource for the right job and empower them

Forecasting project profitability

Prioritize all deals through a unified sales management dashboard to – bring together your products and relevant project opportunities
Use a secure portal to engage directly with customers for efficient communication on quotes, the scope of the project, resource requirements, etc.
Create contracts, track labor rates and generate statements of work directly in D365 Sales for a seamless sales collaboration and profitability assessments

Increasing productivity

Use audio, video and document management with Office 365 app integrations to bolster collaboration across project teams
Manage critical KPIs and project risks proactively to respond to scope changes quickly and promptly
Add, process, approve and reconcile expenses and time from anywhere, anytime for timely and accurate customer billings

Innovating with a modernized and adaptable platform

Use low-code/zero-code visual editors to make it easy to build and deploy mobile and web applications – to accelerate your go-to-market time
Automate processes across D365 apps and 3rd party integrations – to enjoy a shared and unified experience of your service environment
Use the Microsoft cloud platform to reduce cost, complexities, and vulnerabilities of operating a global, state-of-the-art infrastructure
Get deep insights by AI to guide your customer interactions for the right outcomes
Eyes on the prize – key considerations for success
Leading a project has been more of an art rather than science. That is not the case anymore. Throughout the delivery phase of any project, leaders nowadays need to focus on FOUR core priorities:
Investing in a driven team continually for effectiveness
Making sure that timely decision is taken with confidence, with every decision-maker on board
Adopt predictive performance management and measurement system for pain-points identification early-on
Drive inspiration and workplace satisfaction to ensure collective success
While Dynamics 365 can take over the scientific and mundane aspects of project management, the aforementioned core priorities are crucial to dramatically increase the chances of successful project deliveries.
Only processes cannot resolve every challenge. Confident project leadership that can embrace new mind-sets, technological tools, and changing practices, on the other hand – can.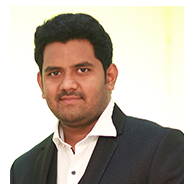 Manager