As the new era of digitalization ushers, manufacturing companies can utilize this opportunity to monitor and enhance their manufacturing capabilities. We relied on early ERP systems from where we received the information to make decisions, but still lot of information is required to improve the efficiency and the utilization of the resources and the machines. With the introduction of modern ERP, we improved somewhat, but some calculation s were still done on the other applications.

IoT has changed lot of things in manufacturing considerably. IoT applications can be used far and wide in the manufacturing industry to get all the insights on the shop floor area. Earlier a good technician would watch, listen carefully and based on the experience would inform us what is wrong with a particular machine, but with the introduction of the electronics in the industry this has taken a new dimension and helped shop floor to improve production. So here we can apply some predictive algorithms or logic to improve the production, reduce wastage and streamline the process.
SAP has come up again with new functionality in the cloud manufacturing, where we get the information at a much gra nular level and is known as Digital Manufacturing Insights (DMI). So it is a centralized, cloud-based, data-driven manufacturing performance management solution. This will help the production managers/operations to take the strategic and tactical decisions to help improve the performance. This comes with some of the standard KPI's which again can be modified or extended. Flexibility is also provided to create some new KPI's using advances logics for cause analysis – quality defects , a pattern of the results and some key suggestions to improve the manufacturing performance. Hence , we have the real-time data and end to end visibility of the manufacturing operations as the assets are connected globally.

The KPI's are divided into the following sections:
Global Manufacturing insights,
Manufacturing Plant insights,
KPI Analytics,
Production insights
Along with Manufacturing dashboard designer.
The Dashboard Designer helps to create interactive manufacturing dashboards using drag and drop of a wide variety of data related to business and operations. Some of the KPI's related to Production Insights are Planned quantity versus actual Quantity – by work center, Planned Execution Summary, Pending Production orders, Pending production quantity by work center. SAP DMI in all, provides 14 KPI's.

So to say SAP DMI – Digital Manufacturing Insights is an IoT application which seamlessly integrates with SAP ERP, S/4HANA. SAP DMI perfects production insights to foster continuous improvement in industrial environments using intelligence and respond tool. We can gain a common understanding of the priority, cost, and impact of driving new and challenging improvements in standard processes and workflows. We can also track the resources, people, and machines, performing the work to assess progress, and manage the variations that arise from changes to the process.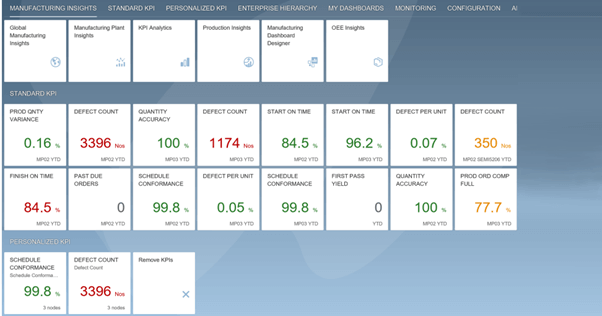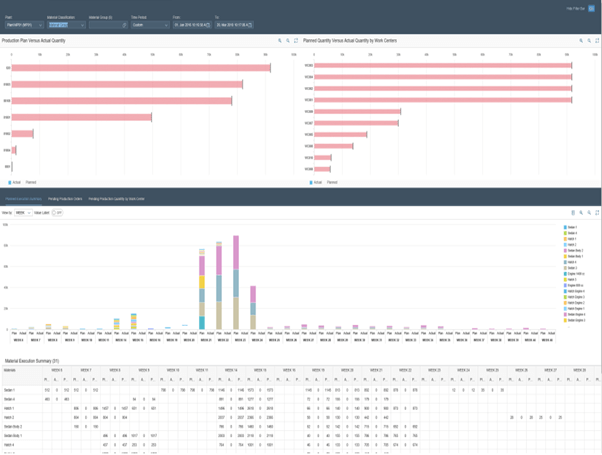 Reference
https://www.sap.com/
Vamsi krishna Solution Architect @ YASH Technologies

Solution Architect @ YASH Technologies