Operating in a hyper-digital world, banks and financial institutions are undergoing a profound transformation and actively fast-tracking their digital journeys. In our first blog, we talked about How Enhancing Experiences is at the Core of Digital Transformation in BFSI. But digital transformation (DX) does not come easy.
A BCG study found that about 70% of all digital transformation initiatives fail despite it being high on the CXO agenda as the key to unlocking future growth. So why, despite their best intentions, do DX programs in the BFSI sector fail to deliver? And how can they be avoided? This article highlights pitfalls that adversely impact DX initiatives in the industry.
Pitfall 1: Looking at digital transformation as a technology upgrade
Building a mobile app or digitalizing certain business areas does not constitute transformation. It requires revamping organizational processes at all levels. Not having an overarching DX strategy creates more disruption than good. Restructuring the organization across internal and external channels is imperative to unlocking productivity, delivering differentiated experiences, and executing proper DX. The key lies in establishing digital enterprise workflows across all stakeholders and supporting real-time communication, collaboration, and resource sharing
Pitfall 2: Not having access to the right skilled workforce 
A PWC survey found that about 80% of CEOs view skills shortages as a threat to their organization's growth prospects and believe that the "skills gap is undermining their organizations' ability to innovate and deliver winning customer experiences." And while hiring IT specialists to innovate and implement the right technologies mapped to business processes is imperative, it is equally critical to equip tech users with the necessary skillsets through re-skilling and up-skilling programs. Applications that can help standardize skill implementation across the organization go a long way in identifying gaps and implementing effective hiring or training strategy.
Pitfall 3: Using incomplete data and obsolete tech to drive transformation
Deploying outdated technologies and leveraging siloed data to achieve future readiness are significant reasons why DX fails in the BFSI sector. Using an obsolete tech stack or digitalizing specific business areas is a recipe for failed transformation. It is vital to look at the tech cost of DX as an investment and not an independent purchase. Purpose-built systems and intelligent collaboration tools add transparency and accountability to the process by enabling users to manage projects, teams, and customer interactions through modern cloud-based apps and plugins.
Pitfall 4: Lack of a unified platform for digital transformation initiatives
Deploying a single digital platform that works across the financial enterprise drives better visibility and compliance while boosting customer experience. But more often than not, a fragmented digital platform brings the company's transformation efforts to naught. Planning and identifying the best-suited platform that can automate workflows at an enterprise scale and drive optimized processes for improved productivity, agility, and resiliency can ease the digital transformation process. The focus should be on improving customer experience and employee satisfaction, enhancing risk protection, and accelerating the speed of innovation at reduced costs.
Pitfall 5: Not keeping customers at the center of your digital transformation strategy
Digital transformation is not about the organization. Digital strategies that lose sight of the customer are designed to fail. Transforming the core offers much lower costs and greater satisfaction for existing products and services to customers. For instance, by automating processes and modernizing the customer portal that centralizes all information in one place and increases transparency, financial institutions can exponentially increase the satisfaction index or risk losing customers. DX initiatives—both internal and external cannot afford to lose track of enhancing the overall customer experience, eventually increasing customer loyalty and revenues.
As the financial services industry revamps and adapts to the new ways of working, it is vital to have a robust digital roadmap strategy and partner with the right service provider to achieve your goals. Yash Technologies is well suited to drive your digital transformation initiatives as a Premier ServiceNow partner and sales, service, and managed service provider. By combining rich industry experience and expertise in global ServiceNow implementations with the in-depth knowledge of our SMEs, we help businesses overcome the above-stated pitfalls. We enable them to seamlessly maximize value from their ServiceNow deployment by improving customer and employee experiences, enhancing risk protection and innovation, and minimizing costs.
We have seamlessly helped leading global companies streamline their hybrid cloud infrastructure with our trusted Now and cloud capabilities. Our 100+ ServiceNow experts have delivered 30+ intricate implementations, migrations, upgrades, and consulting engagements, including 80,000+ support hours in an AMS model for a leading global corporation
If you are looking to improve your technology, employee, and customer experiences while fostering digital transformation by harnessing ServiceNow solutions, write to us at info@yash.com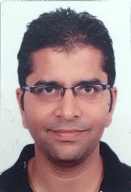 Pre-sales, Solution Architect