Indian Pharmaceutical Industry has been an important constituent to the pharma sector worldwide due to the recent changes in patent laws, strong GDP growth, the rising use of generics, high-cost competitiveness, and availability of a large scientific research force. Participation of India pharma companies in the international pharmaceutical market has increased, and with more generic products being introduced in developed economies, Indian formulation and bulk drug exports have grown significantly. Also, increasing cost pressures on innovators has resulted in significant growth in the contract research business. Technological development in the pharmaceutical industry from new drug chemistries to innovative R&D partnerships and marketing plans are reshaping the business strategies of many pharmaceutical and biotechnology companies.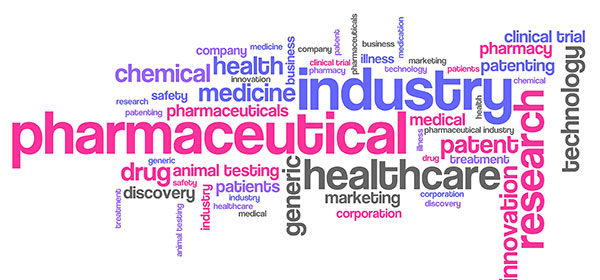 The advantage of Indian Pharma Market
India is set to become one of the leading Pharmaceutical markets in the world and is fast emerging as the preferred R&D destination. The Indian pharmaceuticals market has characteristics that make it unique.
Low-cost advantage
Faster and cheaper time-to-market opportunities
Larger and diverse patient pool
A sizeable number of skilled scientists
The cost of conducting a trial in India is 50% lower than that of a developed market
Branded generics dominate, making up for 70 to 80 percent of the retail market
Local players have enjoyed a dominant position driven by formulation development capabilities
Pricing is low, driven by intense competition
While India ranks tenth globally regarding value, it is ranked third in volumes

Growth trajectory
The Indian pharmaceutical market is forecasted to grow at a compound annual growth rate (CAGR) of 11.0 to nearly reach 1,982.6 billion by 2021 (Source: IMS Market Prognosis 2017-2021)
The acceptance of biologics and preventive medicine will rise.
Vaccines can grow at over 20 percent over the next
The biologics market will also grow rapidly to become a 3 billion segment by 2020.
The market will grow more than four times to reach USD 55 billion by 2020.
The acceptability of modern medicine and newer therapies will increase.
Players will shape the patient funnel, especially for chronic therapies such as cardiovascular and neuropsychiatry.
Patients will show greater propensity to self-medicate.

Impact of Digitalization
The pharmaceutical industry is one of the topmost in­dustries in the world, with the Indian Pharmaceutical Indus­try estimated to be worth around USD 36 Billion. It continues to look at various means of innovation that would help the industry grow even in the face of challenges faced by it due to the decline in the profit margin, the pressure to reduce costs due to drop in the profits, products going off patent, ever-evolving stringent regulatory requirements and ever-increasing competition. Technology can become a key differentiator, and this ranges from customer-centric technology relating to the health care providers, to manufac­turing and R&D-focused technologies that can help en­hance productivity and compliance. The pharma in­dustry is also very knowledge-intensive, and the amount of data & information about the processes that exist is quite astonishing.
One can see visible benefits in the areas of se­cured collaborative research, Quality by Design (QBD), Product lifecycle management (PLM), Modelling and simulation in process development analytics and visualizations.

Impact on Research and Development (R&D)
(R&D) func­tion of pharmaceutical companies work very meticulously towards bringing in new pharma products and also improving existing products. Pharma R&D encompasses two major phases, Drug discovery, and Drug Development. Companies spend billions of dollars and many researcher hours in the development of the products and they all come with their share of risks which should be handled efficiently to improve the chances of bringing the product to the market. Digitalization of Pharmaceutical R&D would reduce the time taken from discovery to the launch of the prod­uct, ensuring patient safety, reducing the costs and the failures during the research process. The combined frame­work of integrated instruments, information technology, and the Internet brings greater visibility to R&D pro­cesses and becomes a launch pad for the companies to bring products faster to the customers.
 
Regulations in the pharma industry
The pharma and life sciences industry is one of the or rather the most heavily regulated in the world and successfully managing complex rules and regulations is a major issue facing them. Pharma organizations will need to think if their governance and compliance framework is robust and is updated with the constantly changing regulatory requirements. They need to focus on using new technologies to connect better with their key stakeholders like patients, healthcare providers, regulators, governments, payers, and society at large.
The technology curve: Revamping the pharma industry
Emerging technologies are going to play a critical role in addressing key challenges, improving operational efficiencies and amplifying the performance of pharma companies.  Mobile computing, analytics, social networking, and cloud computing jointly foster innovation through new ways of product development, customer service & interaction, thereby creating value and stimulating success.

Cloud computing can be an optimal business solution, and the pharma industries can leverage cloud and big data analytics to save cost and reduce the time and generate a competitive advantage in the market. Technologies such as Hadoop can also result in significant cost advantages and improved operational efficiencies during the R&D phase.

There is an increasing trend of reliance on third parties, i.e., a shift towards a 'networked pharma' model to drive efficiencies and productivity. This puts forth an opportunity for pharma companies to adopt the software-as-a-service (SaaS) based model for areas such as manufacturing, sales, and marketing, finance, human resource, etc. SaaS-based solutions for ERP, CRM, laboratory information management, sales force automation, HRM/HCM, payroll and financial management, warehouse management, etc. have great potential to eliminate upfront investments.

Also, consumers today are more willing to provide inputs and feedback for products and services presenting an opportunity to cost-effectively crowdsource ideas and encourages the evolution of solutions which for some means finding new ways to reach out to patients, such as engaging them directly in understanding better how their medicines work in real-life settings.

The proliferation of mobile devices can provide enterprises with a new platform to engage and interact with their customers and employees. These devices are drivers of innovation as they can create an ecosystem that can transform both customer and employee experience instead of just being tools for accessing applications. Pharma companies can leverage these devices to differentiate and create a competitive advantage in a rapidly shifting market.

Advantage Technology
Emerging technologies present opportunities for pharma and life sciences organizations to engage with external stakeholders such as healthcare providers, patients, and governments to develop products and services designed to make the goal of health for all a reality.

Virtual product designing enable products to be designed, tested or evaluated digitally without physical prototypes based on analytical data, thus reducing the time taken for research and also displaying new products in lesser time.
Robust tracking systems enable logistics to adjust production needs, reducing logistics failures automatically.
Integrated, optimized and automated production flow.
Intelligent sensors, connected value chain facilitate data exchange from design to product to production and also enable integration of data from suppliers & customers.
Flexible manufacturing through autonomous robots enables flexible and individually adaptable production lines for multiple models and small customized lots which will eventually lead to performance improvement.
Predictive Maintenance through smart sensors connects wirelessly to the cloud enabling the use of big data & analytics . This can decrease downtime and optimize the maintenance process.

Organizations that continually adopt the technology, harness it and drive business integration are most likely to have a sustainable advantage over their peers in the market. While it is pertinent that emerging technologies will drive operational efficiency, reduced costs and foster innovation, even the best technologies cannot deliver success without a structured and well-defined strategy. Analytics combined with social media and enterprise mobility strategy is likely to emerge as a critical requirement for pharma companies to innovate, improve customer service, enhance employee engagement and reduce costs.

Based on the extensive experience, YASH has developed a pre-configured Rapid Deployment Solution (RDS) built on the best practices with built-in GxP control specifically for pharmaceutical companies.
Find out more about our Pharma RDS solution.

Ramakrishnan.B-Program Manager @YASH Technologies
Reference :
https://cio-elite.cioreviewindia.com
https://online.wsj.com

Program Manager - Life Sciences Practices@ YASH Technologies