IoT
Building Intelligence: Digital Transformation in Manufacturing Technology
Publish Date: January 2, 2023
The manufacturing sector is gradually catching up with the digital wave that has reformed the retail, finance, and logistics industries. And when it comes to transforming a factory environment with disparate technologies, automation is typically the most common technique that reduces labor costs, increases productivity, and improves safety.
Although the usage of electronics and IT to automate production systems was also a part of the third industrial revolution, data-driven automation now guides factory transformation. As per a recent study, data-driven businesses are 19 times more likely to be successful, making analytics and data (powered by AI) a vital aspect of factory transformation. For instance, Predictive maintenance solutions result in better machine health owing to a 20% increase in overall equipment efficiency. According to a McKinsey article, a digitally enabled factory (data and analytics, AI, and ML) that allows an 85% increase in forecasting accuracy is another compelling scenario.
Underpinned by machine learning (ML), artificial intelligence, IoT, and automation, manufacturing processes move from analog to digital in nature and spirit.
AI, in particular, is gaining significant traction across manufacturing as it enables real-time monitoring to build sources of relevant data and train ML models. It allows factory managers to detect fluctuations in any manufacturing process, respond in real-time, track scrap rates, and accelerate the flow of products to markets. All this with minimal human intervention.
Factories powered by data and AI-driven automation progressively shift from reactively solving an issue to proactively managing their machines, processes, and products to mitigate challenges.
Digitally transforming factories with AI and ML:
For years, factory operators have relied on their experience and intuition to monitor various signals in their production environments. They check different screens and make changes in equipment settings manually. However, this practice ultimately puts the responsibility of operational tasks, testing, and troubleshooting on them, affecting their ability to work long hours.
Another repercussion of this approach is that operators sometimes take shortcuts, prioritize their tasks incorrectly, and seldom focus on adding value to a product. When a factory relies solely on human experience, and a skilled engineer leaves, there are high risks of losing the contextual knowledge critical for manufacturing operations.
Manufacturers can avoid such problems with AI and ML that improve overall productivity, increase operational efficiencies and reduce labor costs by automating complex tasks. In addition, these technologies:
Continuously monitor and track operations to quickly alert the technicians if any anomalies are spotted
Build a repository of all operational data – with context – to make workforce transitions easier
Help reduce the resources needed for factory operations
Scale production smoothly in line with demand fluctuations and manufacturing strategies
Future-ready smart factories:
The sensors and cloud technologies used with AI also help build connected factories that:
Provide real-time visibility into shop floors
Monitor asset utilization
Trigger real-time interventions where needed
Enable remotely powered, touchless systems in production
Maintain a single source of truth for all manufacturing data
A connected factory enhances productivity while also eliminating downtime incidents.
Automated quality control:
AI-powered defect tracking leverages computer vision with high-resolution cameras to monitor production processes continuously. When quality control is automated with AI and ML, the system can identify defects that the human eye may miss. This, in turn, helps prevent wastage and minimize product recalls.
Factories can also employ intelligent digital technologies to detect hazardous problems, such as toxic gas leakages, to strengthen worker safety in manufacturing plants. Another digitally evolved practice in the manufacturing environment is the usage of AR overlays. It helps in comparing actual components with those provided by vendors to spot any quality deviations while replacing worn-out parts of assembly lines.
AR is also valuable in remote training, allowing remotely located engineers to connect with workers at a facility and guide them.
Why YASH recommends early adoption of intelligent technologies in manufacturing:
A recent survey found that companies actively adopting digital transformation technologies in manufacturing are already leading their verticals. According to this study, data analytics, AI, ML, AR-VR, IoT, and robotic process automation have brought measurable benefits, including:
15%-30% increase in labor productivity
30%-50% reduction in machine downtime
10%-30% improvement in throughput
10%-20% decrease in quality-related costs
Such advantages will only grow in years to come. And also widen the gap between the early adopters and the laggards in the manufacturing sector.
At YASH Technologies, we provide bespoke solutions to our clients for production line management, material management, shop floor asset management, plant management, parts servicing, packaging lines, and other industry-specific functions that offer high ROI.
If you are looking to leverage AI-powered smart devices, evolved manufacturing execution systems (MES), and machine-to-machine communications to enhance your production processes, connect with us at (email id)
References:
https://timesofindia.indiatimes.com/blogs/voices/business-transformation-with-ai-and-ml/
https://www.mckinsey.com/capabilities/operations/our-insights/capturing-the-true-value-of-industry-four-point-zero
https://cimcondigital.com/blog/ai-ml-use-cases-in-manufacturing-industry/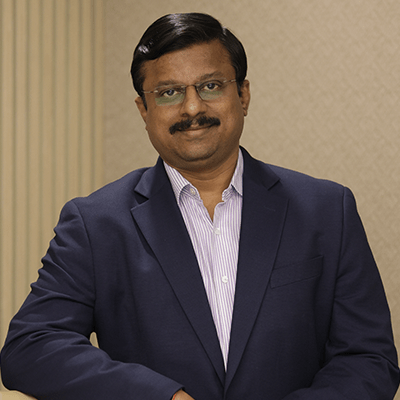 Vice President & Global Head - IoT & Embedded Practice & CoE
Sacheen has over 26+ years of experience in the Engineering/Industrial services & IT services company and predominantly worked for Manufacturing, Transportation/Automotive, Healthcare/Medical Devices and Energy & Utilities Industry Verticals sectors.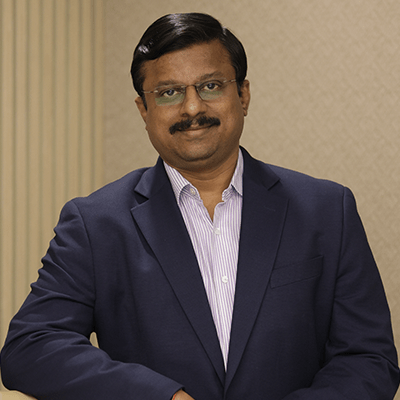 Vice President & Global Head - IoT & Embedded Practice & CoE