Automation
SAP
SAP Leonardo –Bigger Things on the way
Publish Date: February 23, 2018
What is SAP Leonardo?
SAP Leonardo is a combination of latest technologies and services together to help businesses power their digital transformation. It is a cloud-based intelligent system focusing on building "self-driving business" using digital business transformation. It integrates latest technologies and services and helps businesses digitally transform SAP from System of record to systems of intelligence.
SAP recognizes the need for solutions that are beyond SAP technologies, and therefore it has invested in new Technologies like:
Internet of things
Machine Learning
Analytics
Big Data
Design Thinking
Block Chain
Data Intelligence
In the digital age, business transformation is no longer technology led instead it is Business innovation focused. SAP Leonardo enables enterprises to innovate with very little investment in technologies, data scientists & infrastructure.
At Present SAP Leonardo solutions available for which Industries?
SAP Leonardo solutions are available for retail, consumer products, manufacturing, sports, and entertainment related domains
Depending on the client domain, required functions, and use case, customers buy a fixed-price, or tailored accelerator package that comprises design thinking methodologies with SAP.
Quick Glance SAP Leonardo portfolio
SAP Leonardo portfolio comes with different accelerators and packages. SAP Leonardo is not a single platform like SAP Cloud Platform, HANA or S/4HANA that business needs to embark on a digital journey. It has an innovative portfolio of technologies & design thinking as service to get started on the digital journey.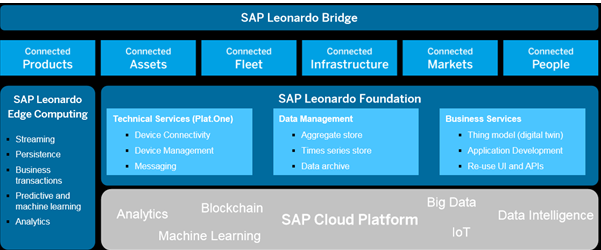 Why Design Thinking?
Design thinking is used for quick resolution. A combination of Design thinking approach enables a customer to quickly put together ideation, identifying the use case to solve & bringing technologies in an integrated way.
Logic+Processflow oriented =Design Thinking
The idea is that customer can take advantages of these emerging technologies at the same time. It is imperative when working for a large transformation design.


Design thinking is a step by step process built up in several phases:
Approach the problem from different angles with a multidisciplinary team
Understand the requirement your end-users' needs
Identify the different solution for the current problem to your user
Select the ideas with all the users– one or multiple ideas and turn them into a prototype.
SAP Leonardo provides combination of emerging technology enabling enterprises to be much closer to a more exciting digital journey
This is an overview of SAP Leonardo More technical related will be posted in the next Blog
Contact us today
for more information and schedule an evaluation!
Suresh Suravarapu S4 HANA, BI Analytics, EIM, BIBO, BI Consultant @YASH Technologies
Image source – Open SAP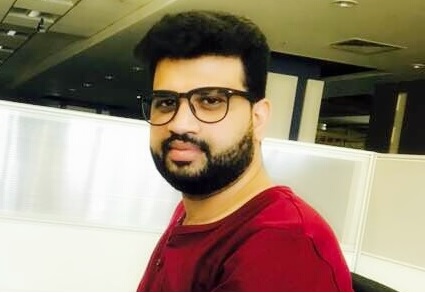 S4 HANA, BI Analytics, EIM, BIBO, BI Consultant @YASH Technologies