Automation
SAP
Robotic Process Automation for SAP Integration Like Never Before
Publish Date: November 3, 2017
The term 'robotic process automation' would automatically evoke the image of a mechanical robotic arm working with ultra-precision, planting chips in CPUs in less than a second and dispatching them away in a flurry down the assembly line. In a much similar way, RPA is all about software designed and implemented for 'functioning as a robot.'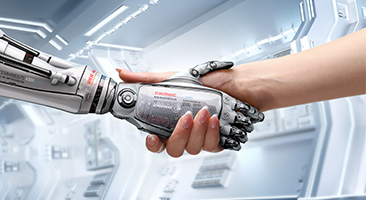 The two terms, 'robotic process automation' and 'artificial intelligence' (AI) have taken the business world by storm, to say the very least, so much that both RPA and AI have become ubiquitous in the business world given their potential to determine the very success of business and the plethora of benefits that accrue on account of their use. Recent technology developmental trends indicate that RPA and AI have proven themselves to be indispensable to organizational success in the immediate term and their long-term significance for an organization that wants to compete better and become a nimble-footed player in the global business environ is a foregone conclusion
RPA Process

Process RPA is flexible, cognitive, and application agnostic

It can significantly lower operating costs with zero error rates

Scale on demand and increase business agility

Deploy and experience ROI in a matter of days
What are the leading RPA tools
UIPath:
UiPath is Windows desktop Robotic Process Automation (RPA) Software. UiPath uses a system to ignore unimportant information on SAP software, and only pays attention to the important items. That means, regardless of how complicated your SAP software appears to be, UiPath can be trained to see only the important aspects, such as which fields to fill out and what buttons to press.
UiPath can be used for:
SAP automated data entry
Legacy application integration
Content migration
SAP screen scraping
Blueprism:
Blue Prism Robotic Automation Software Platform. It explains how the technology is used by accredited operational business teams to rapidly and cost-effectively build process automation
Automation Anywhere:
Automation Anywhere software is used to automate any process end-to-end. It has advanced cognitive bots that learn as they work, and analytics that can change the way you operate
What are some typical RPA use cases?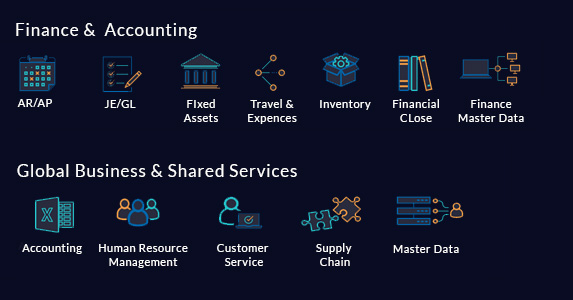 RPA can be used in
Sales & Distribution (SD), Human Capital Management (HCM) and Supply Chain (SCM)
Financial Services and Banking
Automate data validations, data migration between banking applications, customer account management, report creation, comparing mortgage values between cities, form filling, financial claims processing, updating loan data and backing up teller receipts.
Technology / Software
Hardware and software testing for functional, load and mobile performance.
Telecommunications
Collecting and consolidating data from client phone systems, backing up information from client systems, uploading data, extracting data about competitor pricing, phone manufacturing information, etc.
Manufacturing
ERP Automation, automation of logistics data, data monitoring, product pricing comparisons.
Government
Populating subcontractor forms, verification processes, integrate legacy systems with newer systems, automating daily reports.
Healthcare
Patient data migration and processing, reporting for doctors, medical bill processing, insurance data automation and claim processing, triggering emails from medical billing systems, claim status and eligibility automation, and patient record storage.
Hospitality
Competitor pricing analysis, guest data processing, data verification, payment processing, user account creation.
Retail
Extracting product data from manufacturer's websites, automatic online inventory updating, importing website and email sales.
Procure-to-pay:
Automate the transactional work related to obtaining and routing items, and ensure data flows seamlessly between systems.
Quote-to-cash:
Expedite sales processes, automating quoting, pricing, order management, invoicing and payment.
HRM Automation:
Automate payroll and benefits administration, compliance reporting, and more.
Claims Processing:
Automate administrative and customer service activities related to receiving, reviewing, analyzing and remitting claims.
Consumer Goods:
Order processing, data entry, resolution consulting, claims processing, FTP automation, incentive claims processing

RPA is the new buzz word in the industry, but the quick-win is RDA (Robotic Desktop Automation) or attented RPA, allowing industries to unleash their full potential. RDA optimizes the employees work by simplifying, automating and integrating the technologies and processes on the desktop. Using Robotic Desktop Automation, organizations can deliver faster, more seamless transactions that accelerate employee productivity.
Another important aspect of RPA is workforce intelligence, which uses robotic automation to understand especially how sales and service agents work and how the apps and processes work for them. By combining these insights with CRM performance data, organizations have the unprecedented ability to not only identify masked inefficiencies but also realize how they directly affect agent performance and customer experience.
The ultimate goal of robotic automation is an improved customer experience and operational excellence through increased efficiency, performance, and agility across the organization.
Simplify your SAP environment and get more than what you think from SAP with YASH
Contact us today for more information on Robotic Process Automation
Suresh Suravarapu S4 HANA, BI Analytics, EIM, BIBO, BI Consultant @YASH Technologies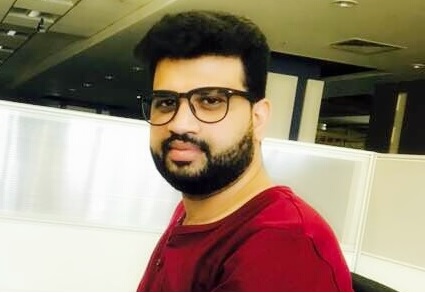 S4 HANA, BI Analytics, EIM, BIBO, BI Consultant @YASH Technologies