SAP
Improving SAP Fiori Performance – FAQ
Publish Date: July 17, 2017
SAP Fiori UX is the new face of SAP for users across all business lines through mobile devices such as web browsers. It provides optimal usability for business interactions. SAP solutions, such as our SAP Business Suite from SAP HANA, are applying
SAP Fiori UX
to provide a user experience that is user-friendly, agile and simple. Let's look at some of the most frequently asked questions related to Fiori performance in this blog.

1. Why does my Fiori Launchpad take too long to load?
You have:
A significant number of tiles on your home page. Delete unnecessary tiles.  We recommend to limiting your tiles to no more than 50 but less is better.
Hidden groups of tiles that count to your total number of tiles see point no three below.
A large number of dynamic tiles (Tile with Number) and KPI tiles (Tile with number/graph). Dynamic and KPI tiles have more impact on performance than static tiles.
Low internet download speed.
Low network latency.

2. What is the best browser to use on Fiori Launchpad?
We recommend that you use the latest version of Google Chrome for your Fiori Launchpad demo for better performance.

*Limitation
Java applets will not work in a Google Chrome browser. If you plan on using a WebGui/WebDynpro with Java applet, please use the Internet Explorer browser.


3. Can I hide the unused groups in home page to get a faster response?
Hiding a group with tiles will not increase the performance.  Hidden tiles will still load during startup in the background but will not be visible.

The best approach would be to remove all the tiles inside the unused group and hide the empty group. You can easily add the tiles again when needed.

4. Will reducing the number of roles increase the performance of the Fiori Launchpad?
No, it will not, but there are times when the roles are tied to a group that you cannot modify or hide.  In this case, if you are not planning to use these groups, it is best to delete the roles from your user.

5. Why is Fiori Launchpad not fast as SAP GUI?
SAP GUI is a native application running on the desktop and Fiori Launchpad is a web-based application.  Due to the nature of the technical architecture, Web-based applications might be significantly slower than native applications.
6. Will increasing my SAP laptop's RAM and CPU increase the Fiori Launchpad performance?
SAP provided laptops are already configured to provide you with the best possible performance.

When preparing for a demo, make sure to limit the number of applications running on your laptop.  Close any applications that will use up CPU for example backups, anti-virus programs, extra browsers that will not be used for the demo and Skype.

7. Why do some tiles load faster than others?
There are three types of tiles:
Static Tiles – Displays static content
Dynamic Tiles – Displays data that is updated on a regular interval
KPI – Displays Key Performance Indicators in real time.
The application size and elements will dictate the load time.
8. After Fiori Launchpad is loaded, why does clicking on some tiles takes 4 to 5 seconds to load?
Once you log into Fiori Launchpad, it will load the tiles so they are visible but will not launch the application.   Each app has a different load time.   Once you click on a tile, the browser will start to load the application from the server.  4 to 5 seconds is normal when you click on a KPI or complex apps.
9. When should I use WTS or Direct Access URL when accessing Fiori Launchpad?
Use:
WTS – If you have high latency and low bandwidth to the data center, it always provides better performance.
Direct Access URL and VPN – If you have very low latency, high bandwidth, and high CPU performance

10. What is network latency, why should I care about it?

Network latency is always confused with download speed.  Network latency is about how much time it takes to transfer data from the data center to your computer.

If you are experiencing high network latency, it is best for you to connect via WTS to the showroom for best performance.

11. Perquisites before Fiori Demo?

Check network latency of your connection to the showroom
Run through all the steps of your demo scenario before your demo. This will load all the resources to the cache and will give you better performance to your customers. (Do not close out the browser as this will clear your cache)
If possible, connect your laptop to a wired network
Never use a Wi-Fi hotspot connection to connect to SAP

Looking for more information on SAP S/4HANA? Watch on Demand Webinar


Suresh Suravarapu S4 HANA, BI Analytics, EIM, BIBO, BI Consultant @YASH Technologies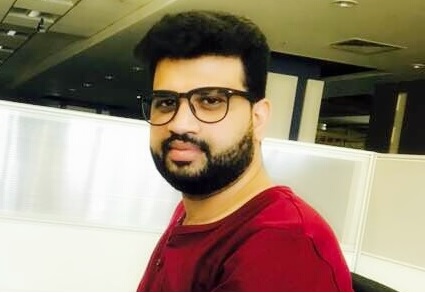 S4 HANA, BI Analytics, EIM, BIBO, BI Consultant @YASH Technologies