Adaptive ERP by QAD empowers manufacturing organizations to support operational requirements in areas of finance, manufacturing, customer management, supply chain, service and support, analytics, and business process management. The portfolio of services includes related solutions for quality management, supply chain management, transportation management, and B2B interoperability.
QAD ERP is the right fit for manufacturing companies that employ lean manufacturing and companies with intensive enterprise asset management requirements.
QAD Cloud ERP
has proven to be quite effective. QAD is differentiated from other ERP vendors for its specific focus on six verticals: automotive, industrial, consumer products, food and beverage, high tech, and life sciences.
Most manufacturing plants have multiple opportunities in internal process improvement. For a long time, manufacturers have been trying to achieve internal supply chain synchronization, i.e., bringing together between people and process. Some use legacy platforms while others could be seen using spreadsheets, paper, and even verbal methods of execution, whereas, on the other hand, automation not only improves time to market but improves accuracy as well. IoT, if implemented, can bring real-time synchronization for manufacturing execution.
QAD ERP can adapt to any style of manufacturing and needs of all geographic locations. QAD offers a variety of closely related solutions for QAD Cloud ERP, of which QAD Automation Solutions (AS) is for shop-floor, data collection, label printing, and IoT.
QAD Automation Solutions improves companies' material handling effectiveness and performance by aligning QAD Enterprise Applications with material processes. The primary functions to be handled are:
data collection by capturing information about the stock availability and production process through simplified ERP transactions using a mobile device integrated with radio frequency (RF), or a stationary shop floor personal computer or a terminal.
Label printing services routs and prints labels associated with material and production transactions. This is based on a format and rules specified by manufacturer, supplier, and customer.
These capabilities ensure inventory accuracy through process compliance and help manufacturers to align their material logistics processes better.
The values received from automation solutions are:
Increases visibility and control over inventory with real-time updates of customer needs
Reduces expensive errors
Streamlines inbound processes; e.g., scanning pallets and boxes into the stock while verifying the supplier advanced shipping notice (ASN)
Streamlines production replenishment, helping demand management for components based on real-time priorities
Improves accuracy and control over the production order pick/issue process with a single scan of the work order
Increases visibility of production schedule and performance
Streamlines outbound processes through dynamic electronic dispatching to the warehouse, matching customer pick requirements
Reduces mislabelling
Increases label printing efficiency through system data-driven selection of label format and printing device
Industrial companies can greatly benefit through the active employment of automation technologies. We believe it is time to question the out-dated business processes and perceptions that are reducing the value of automation.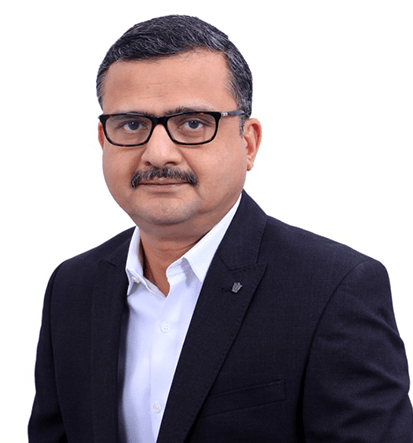 Global Head-QAD CoE